Details

This Page Hits:6370
Vastu Consultant in Missouri {MO} St. Louis | Kansas City | Springfield
Vastu in Missouri:
We are most happy to know about your home purchase in the beautiful state of Missouri, USA. Congratulations. We are here to help with Vastu Shastra consultation services.
Coming with our Indian Vastu Shastra ancient science, it's one of the best practical covering most aspects in a pragmatic manner which brings peace and development to the humans.
Once we honestly work with Vastu principles, they can able to see many changes in our day-to-day life. We can experience radical changes after doing the Vastu Corrections to the Homes.
Doing Vastu modifications in the USA may not be easier, it may be challenging, but we did home emendations to several houses with the latest advanced simple tips and techniques which do not require any permissions from HOA and city council.
Find out our clientele voices at Reviews on SubhaVaastu.com website. How we have done corrections and what about their experience.
This above line may not be a qualification for our works in USA, but our meaning is our attempts for the efforts of getting positivity in this country, become a success.
Some thought that Vastu is not working in USA, well, in such case, why residents fate changed when they migrated to other homes, previously they live happily in some homes and how cruel they suffer after joining other homes. Is it called their fate or the home vastu defects? We never ask anybody to believe our statements, one may read public voices, how they awful suffer in some homes and how they come out of those unfortunate situations after doing corrections. Trust, this would be enough lines to have sufficient satisfaction on vastu works in the USA, this is our meaning.
Due to social media participation, people do not have the patience to hear what others answering with examples, they need urgent replies for their questions, straightforward answers only. Generally, vastu experts need to explain things patiently, due to unfavorable changes in the society, and people are wholly busy with watching videos, observing WhatsApp messages, Twitter, etc, experts also changed their views to explain things more clear, they just producing videos and leaving this matter. They cannot spoil their name by following the incorrect feats to get money.
Due to this untimely watching things and cannot organize all other routine works, and things were kept pending and they lost patience. They need urgent replies to their questions.
This is the exact cause for getting business to quacks. By observing this society changes, charlatans make this cash, by selling bogus yantras. Finally, people thought all this vastu is trash. When we follow the procedures, nothing will bad happens to us. Choosingerroneousways always lead to catastrophes and misfortunes. Intelligent people never practice as such. They will develop skills and they provide sufficient time for everything. When they require vastu consultancy services from any of the Vastu specialists, then they will first choose one good vastu pandit and thereafter patiently deal with vastu consultation, it leads to success, simple.
Few Vastu Tips:
1. Don't forget about basement structures in USA. When there is a basement in the home, then more open space towards East and North are not beneficial. Please keep this point safe. Further note down another thing, when there are heavy homes in the same line, the negativity may be diluted.
2. Residents run for East and North facing homes, one should notice a point of importance that we are getting huge consultancy services for East and North homes, by knowing this point, one should be careful before buying the North and East facing homes.
3. Facing towards a direction when cooking is not working in the USA, do you believe one thing, somebody loses the excellent vastu homes by seeing this point only. In the USA, Kitchen should not be given such importance. Facing while cooking is not important.
4. Select the best Vastu home, the direction is not a matter here. Get the right advice from a genuine vastu consultant. He can guide you the rest.
5. Single floor and double floor homes have differentiation in vastu in terms of surroundings effects on the property. When we introduced surroundings Vastu information to the entire world in the year 1994, prior to that period, no vastu consultant spoke about Surroundings Vastu. Once our book was released into the market, many were saying about surroundings after they see the effects of the Surroundings Vastu or neighborhood Vastu.
Beware of the fraudster, they profess to be they are masters in this field and loot residents' hard-earned money. The genuine vastu pandit never chases for the work. We should know one thing before taking Vastu consultancy services. NRI's never moved to the USA for entertainment purposes, they moved there for earning money and need to save some finances for future settlement. In this regard, one has to be careful to save their hard work. Don't approach the impostors who are ready to pimp for fraudulent gains.
Types of Houses in Missouri
1. Craftsman Style Houses in Missouri
Craftsman-style homes in Missouri are called Bungalows. Stone, brick, and wood are commonly used construction materials in these house styles.
Low gabled roofs, massive fireplaces, exposed beams, built-in furniture, and wide front-covered porches are some of the characteristic features of craftsman architecture.
Craftsman homes are usually one or one and a half story height. They are typically open floor plans with elaborate exteriors.
Front yard and back yard are commodious enough to allow you to host big parties too.
2. Contemporary Style Homes
Missouri streets are dominated by the contemporary housing system.
Contemporary residential style is often mistaken with modern architecture but both are different. However, the contemporary housing system does embrace a few architectural elements from the modern residential system.
They can be one or more stories in the contemporary housing system. The appearance, exteriors, and designs greatly vary and these houses do not have a uniform architectural style. Neither is it inspired by any ancient architecture.
Contemporary homes connect both outdoors and indoors. These dwellings often emphasize efficiency, utility, minimalism, and class. A lot of glasses are used to allow the natural into the home.
3. Colonial Type of Houses in Missouri
This 17th-century architecture stood the test of time and emerged victorious to prominently occupy the streets of Missouri.
The architectural style of colonial residences greatly varies. The colonial housing system is majorly lauded for its symmetry and minimalistic designs. These homes can be extended upto two or more stories.
Front-covered porches with equally distanced columns are one sight in colonial houses.
Dormers and chimneys are yet another distinguishing architectural factor. Shuttered windows are a rare sight to behold.
Exteriors in these residences are often wide and spacious. Colonial houses usually have a kitchen, living room, and hall on the ground floor with bedrooms occupying the upper stories.
4. Cottage Style Houses
Cottage-style architecture traveled all the way from Europe and reigning Missouri even today.
This Missouri's favorite architectural style is by nature a commodious and comfortable choice for any sized household.
Brick or concrete is the only construction material used. Simple designs adorn the exterior surfaces, while interiors are even cozier and fulfilling.
They can be one or more stories. Chimneys are often planned in the center of the home.
5. Mid-century modern Houses
Mid-century modern houses are a primary choice for almost all Missouri residents.
Although this residential-style looks modern and contemporary, it actually originated in the mid-1900s. They can be one or more stories.
These houses are usually rectangular or L-shaped. Swimming pools, multiple chimneys, and large glass walls are some of the common defining features of these dwellings
There is no one uniform architectural style rather these houses often draw their inspiration from the surrounding. Hence, they seamlessly blend into the surrounding nature.
6. Mediterranean Type of Houses
This yet another 20th-century architecture is creeping across the USA in recent times. Red tile roofs alone are enough to identify Mediterranean houses.
Arched windows and doors are secondary distinguishing characteristics of these houses.
Vibrant and natural colors are used to make these houses seamlessly blend into the surroundings.
Balconies and porticos are impressive elements that very few housing systems deploy in their plans.
Heavy and large wooden doors give a royal and regal look to the house. Multi-colored tiles add a lot of character to the entire outlook.
7. Modern Houses of Missouri
Modern dwellings are the most envied homes in Missouri. Modern houses can be highly personalized by nature.
They are not influenced by any architectural styles. The number of stories, exterior designs, interior plans, number of rooms and everything else can be customized according to the owner's needs.
Glasses with designs are dominantly used in these homes to add character and also allow natural light into the houses.
Open living spaces and wide interiors make the entire house highly functional.
8. Ranch Style Houses
People who prefer living close the nature prefer Ranch-style houses over all other architectural styles.
Ranch-style residences are either L-shaped or U-shaped by design. They are restricted to the ground floor alone, whereas the surface area is relatively expansive.
Bricks, stones, and wood are commonly used construction materials.
These dwellings are planned with a kitchen, hall, living room, and multiple bedrooms. They have spacious exteriors. However, there is not much to add when it comes to exterior designs.
Wide and tall windows distinguish Ranch-style homes from others.
9. Tudor Style Homes
Tudor-style homes are deemed a perfect fit for Missouri citizens because they are small, cute, and vibrant.
Missouri's streets are prepotently occupied with Tudor style residences.
Vibrant colors are used to replicate fairytale-like homes but they are not elaborate. They can only accommodate small families. Sometimes, these homes are elevated at a height.
Steep roofs with arched windows and chimneys over the top truly add a straight-out-of-the-books vibe to these houses.
10. Victorian Type Homes
Affluent residents prefer Victorian homes over all others because they are royal, spacious, and rich. They can be one or more stories.
Victorian houses are often surrounded by trees. The exteriors are almost as spacious as the interiors.
Victorian houses are sometimes elevated with wide front covered porches with equidistantly placed columns.
Staircases with heavily ornamented railings remind you of Queen's palaces. These houses still employ ancient designs and architectural elements.
The roofs are steep and low gabled. Windows and doors are relatively simple but colorful to complement the heavy exterior designs.
Missouri Information:
Missouri is a state in the US located in the Midwestern part of the country. The state has a crucial location and unique culture and is known for its Museums, Arts, Sculptures, fertile plains, mountains, forests, lakes and most notably the "Gateway Arch". In terms of covered area, Missouri is the 21st largest US state and 28th most populous. The state is named after the state's "Missouri River".
The regions of modern Missouri are inhabited by humans for thousands of years. Archeological evidence found and research done on the remains conclude the fact that humans inhabited the region approx. 7000 years ago. Earliest of these people were mostly hunters lived along the rivers. Later a civilization is known as "Mississippian Culture" flourished in the region. This culture had properly organized and developed cities with thousands of people living in them. One of their significant structures were "mounds", shaped like pyramids, that were built for political or religious purposes. As the time passed, the civilization gradually declined and most of its inhabitants left. These mounds were present at the time of the European arrival and can still be seen today. French was the first to claim and settle in the region. The settlers started with successive agriculture and farming and grew a tremendous amount of corn, wheat, and tobacco. Also, these people traded fur with the Native Americans. By the start of 19th century, the French under the famous "Napoleon Bonaparte" sold the territory towards the United States in the "Louisiana Purchase" and became a US territory. During the time of "American Civil War", many decisive battles were fought in the state. After the War ended, the state saw the massive development and its agriculture-based economy was transformed into the strong industrial base.
Missouri is bordered by eight US states of Nebraska, Oklahoma, and Kansas towards the West, Iowa in the North, Arkansas towards the South, and Tennessee, Illinois, and Kentucky towards the East. Mississippi River and Missouri River are the two major rivers of the state. Some of the other geographic features are mountains, grassy lands, plateaus, hills, lakes, and forests. Due to abundant water resources, flora and fauna of the state are also rich.
Industries and Agriculture are the dominant economic sectors of Missouri. As described earlier, Missouri was heavily industrialized from American Civil War to the World War 2. Today, main industries include electrical equipment, aerospace, food processing, chemicals, transportation, telecommunication, and breweries. Agriculture also is thriving in the state since the first Europeans arrived in the region due to abundant water and fertile lands. Main agricultural products include wheat, soybeans, rice, cotton, hogs, corn, beef, eggs and other dairy products. Mining also plays a significant role in uplifting the state's economy. Abundant limestone resources are present in the state.
English is the most common language spoken by the state's inhabitants. French and Spanish are also spoken by their respective communities. Protestant (a Christian sect) is the largest religion of the state. Minority religions include Mormons, Buddhists, Muslims, Jews, and Sikhs.
Some of the famous US personalities that hailed from Missouri are Walt Disney (founder of the world renowned "Walt Disney" creative studious), Harry S. Truman (33rd President of the US), Mark Twain (renowned American writer) and Chuck Berry.
Missouri Overview:
Missouri State Capital City: Jefferson City
Area 180,533 km²
Congressional Districts8
Population 6.114 million (2017 est)
Language English, Spanish, French
Main Cropswheat, soybeans, rice, cotton, hogs, corn
State Bird Eastern bluebird
State Animal Missouri mule
State Flower Crataegus punctata
State Tree Flowering dogwood
Popular Rivers Missouri River, Mississippi River, Current River, Eleven Point River, Black River, St. Francis River, Platte River, Nodaway River, Nishnabotna River, Marmaton River
Spiritual Places Hindu Temple of St Louis, Weidman Rd, Ballwin, MO. Shree Swaminarayan Mandir, Saint Charles Rock Rd, Saint Louis, MO. Hare Krishna Temple, Lindell Blvd, Saint Louis, MO. Swami Chetanananda Rev, 205 S Skinker Blvd, Saint Louis, MO. Missouri United Methodist Church, Missouri Baptist Convention, Trinity Lutheran Church, Missouri Area United Methodist Church, 2Rivers Church, First Baptist Church, Pleasant Valley Baptist Church, Second Baptist Church, Faith Church Sunset Hills
Important Cities Kansas City, St. Louis city, Springfield city, Independence city, Columbia city, Lee's Summit city, O'Fallon city, St. Joseph city St. Charles city, Blue Springs city, St. Peters city, Florissant city, Joplin city, Chesterfield city
Border States Iowa, Illinois, Kentucky, Tennessee, Arkansas, Oklahoma, Kansas, and Nebraska
Tourist Attractions Gateway Arch, Silver Dollar City, Lake of the Ozarks, City Museum, Museum of the Gateway Arch, Forest Park, Missouri Botanical Garden, Saint Louis Zoo, Santa Fe Trail, Meramec Caverns, Worlds of Fun, Saint Louis Museum, Titanic Museum, Old Courthouse, Mark Twain National Forest, Ha Ha Tonka State Park, Citygarden, Grant's Farm, Table Rock State Park
Missouri Flag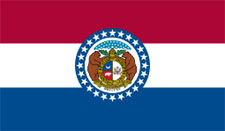 Missouri Location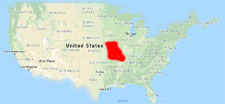 Desktop Wallpaper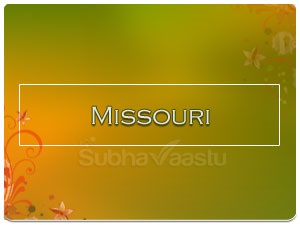 Mobile Wallpaper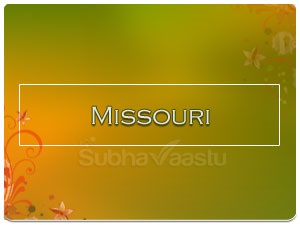 Vastu Testimonials Delivered By Respected Residents
Dear Suresh, I am pleased to inform you that like the way you provided consultation for my home and explained to me all the changes required inside and outside home. I really appreciate the diagrams that you prepared for my home with pictures and arrows showing the changes need to be done. Above all, you explained very well the reasons behind changes you recommended for my home with great clarity and sense of humor. No doubt in my mind, you are the best Vastu expert, I really appreciate your dedication by building and maintaining a very informative website that is helping thousands of people across the globe. Also, I sensed when I talk to you and when I was dealing with you, you follow honesty and integrity and you have a sincere desire to help others - Kotesware Rao - Dallas - USA
We are tech professionals and working in USA. After a year long search we brought the house. After buying the house I started looking for consultant who can help me evaluating the house. I came across Subhavaastu website which has lot of information. I contacted Mr.Suresh and requested him to help with our house vastu. It has been an incredible delight working with him.. He is very detailed oriented person and never compromises with his work. I am typically not interested to deliver the reviews. But after working with Mr. Suresh I decided to share my experience. Mr. Suresh has great expertise in providing vastu consultation to USA property. He is always available through email and phone l to answer questions. I am writing this review hoping it will help other people like me who lives in abroad. Please take advise before buying the house. I highly recommend Mr. Suresh as he has great experience with structure of USA properties and also he provides genuine consultation. I really appreciate Mr. Suresh's help in evaluating our house - Padma - Boston - USA
"I contacted Sureshji to consult on our current home. He was spot on in identifying vastu dosha in regards to the problems we were having. He suggested remedies but we are still looking for a new house. Since then I have been in touch with him for finding a right home for us. He is very sincere and truly wishes better lives for everyone. He doesn't compromise with quality and is always responsive to queries. He recommends solutions as per location as Vastu rules differ for each country. He is greatly contributing to the society with his knowledge of Vastu and dedication towards his work. Keep up the good work Sureshji and wish you success and happiness!" - Megha - Virginia - USA
I have consulted Suresh Garu during December 2014 during the process of buying a house in Texas, USA. I have occupied the house for one year now, and feel like dropping a review regarding my experience during the entire process. I am very much satisfied with the kind of service I received from him. He is very knowledgeable and I was often stunned by his detailed analysis during the course of my interaction with him. He was very much accessible over phone (perhaps more than 10 times for one house plan!) and the price is very much reasonable especially compared with the cost of the house. I noticed his burning desire to help me in making informed decisions on certain things. I have seen some people pretending to know this subject and misguiding those who come for help by saying only what we want to hear. SubhaVaastu is definitely not that one. Finally, I am strong believer of leaving certain things to experts in those subjects. I have been in US for more than 13 years and have seen people doing their own corrections (by reading website articles) trying to save few dollars. Please don't do that. You would end up in causing more damage. I highly recommend you to engage SubhaVaastu in your next project - Satish - Dallas - TX - USA
Inspirational Quotations
"There are three things in the make-up of man. There is a Body, there is the mind and there is the soul." - Swami Vivekananda.
---
---
"Great Personalities speak about thoughts. 'Average Person' talk about occassions. 'Narrow Minded' gossip about others." ― Eleanor Roosevelt . . . Let you question yourself, "Who You Are, either 'Great Personality', 'Average Person' or 'Narrow Minded' ?
Joke Of the Day
"A book was released and the cover name is "How to change your WIFE", and within ONE week, "25 MILLION" copies were sold. The publishers found a mistake in the title, actually, it should be "How to change your LIFE", when publishers corrected and released the new book into the market. The first month's sales were 3 copies".
Follow us on Social Media