Details

This Page Hits:6920
Vastu Consultant in Mississippi {MS} | Jackson | Hattiesburg | Biloxi
Vastu in Mississippi[MS]:
Most of NRI's remained concentrated community lives in Jackson city and few others are living in places like Hattiesburg, Silver Creek, Columbus, Silver Creek, etc.
Where Indians work, development, peace, hard-working nature, systematic, followed local rules, etc. can be seen. That is the reason why the King of Saudi Arabia likes Indians more than other countries. Thank you, India.
By knowing the USA rules, residents should plan everything carefully. Otherwise, you will face negative consequences.
1. There is no rule for basements for homes in the state of Mississippi. If any resident need a basement, they should ask their builder the same. Some builders designed houses with basements.
The thing to note here is that if the houses do not have the rule of basement structure and if the resident is planning for the basement, they should plan it carefully. Otherwise, problems may arise. Furthermore, it is very difficult to make corrections in the USA.
2. Be careful about the water bodies around the plot that the resident would like to buy.
3. Need to double check the plot where exactly near to the cul de sac or the plot in the cul de sac.
4. The residents should not buy the corner plots or houses without the Vastu experts assistance.
5. North and east road plots are often favorable.
6. The plots in the south and east (Southeast block site) may not produce satisfactory results. Please note that many plots in this system work well too, but only an experienced vastu consultant can determine this.
7. By assuming that nothing is wrong with the plots on North and West roads (Northwest block plot), resident's financial position and mental strength may be jeopardized.
8. Many people rush to grab East and North facing plots. If you're in such a hurry, double-check how much open space is there in the backyard. If there is ample space in the yard, it is best to consult a genuine vastu specialist who can guide you further.
9. Be cautious of purchasing land that is close to the mountains. It is preferable to ignore properties located in close proximity to the East or North mountains.
10. You can buy homes in near vicinity to the South and West mountains. Before making a selection, it is best to consult with one trustworthy vastu pandit.
Roof slanting positions for Mississippi
East direction slanting sloping roof is good.
North direction sloping slanting roof is auspicious.
West facing slanting slope roof is not good.
South facing roof slanting sloped is not good.
Some were opening a home office, in such a scenario, one should be planned the exact position for the office placement and sitting positions. The seating position should also be carefully planned and properly arranged, otherwise one may not expect the best results.
Some are interested to have Squash Courts in their homes, don't plan it in Southwest rooms.
The Gymnasium may be suitable in the Southeast corner room. Having the Dining room, squash court, table tennis, other playing instruments may not be planned to place at Southwest room, otherwise Southwest will become a deprived state. This is not trivial. When a resident is planning the above at Southwest room, then has to get a word from Vastu consultant..
11 Types of Houses in Mississippi
1. Greek Revival Style Houses of Mississippi
Right after stepping in Mississippi, you will find tons of greek revival-style dwellings adorning the streets of Mississippi.
This late 18th-century architectural style still holds strong ground in Mississippi.
With triangular overtop just above the front porch and equidistantly placed columns, greek revival homes are what you need to experience the royalty. It can be one or more stories.
Some greek revival homes are elevated at a height with a staircase leading upto the front door entrance.
Greek revival homes are usually painted white to resemble white marbles and a royal look.
There is not much ornamentation done; rather simple and minimal designs.
The interiors of these constructions reflect the ancient Greek temple architecture.
Windows on top and both sides of the front door are one common feature in greek revival architectural styles.
2. Federal Style Mississippi Homes
Federal-style homes are simple rectangular or square-styled homes replicating box-like structures.
Federal homes by nature have a lot of small windows uniformly spread across the entire home. It can be two or more stories with broad hallways and steep roofs.
Chimneys running from the top of the room are one common feature of this architecture to sight.
Federal dwellings are often decorated with geometrical shapes like elliptical or circular motifs.
Window turrets are another common beauty to behold in these architectural styles.
Federal houses usually have a narrow entranceway leading upto the front entrance door.
These residences are often disclosed places with exterior fences. Sometimes they even have a common and small staircase leading upto the front door.
Uniformly distanced columns imitate the greek revival style home's outlook.
3. Gothic Revival Style Houses of Mississippi
Gothic revival housing style is quite prominent in England. It traveled all its way through England and reached Mississippi in the late 19th century and has stood its ground to date.
People who prefer heavy decoration will definitely love gothic revival. It can be one or more stories depending on the owner's requirements.
Multiple pointed arches are the distinguishable characteristics of gothic revival houses.
Porches, roof gables, and low pitched roofs are other defining features of gothic revival homes. However, these residences are very low in number.
4. Italianate
Italianate architecture is one of the voguish architectural styles in Mississippi.
The entire house style is usually square-shaped with a flat roof. It is usually two or more stories with wide balconies and equidistantly placed columns.
Arched windows, columns, and doors with decorative corbels define Italianate architecture.
Italianate residences can accommodate huge families. Italianate structures are usually tall and narrow with turrets and dormers.
Brick, concrete, and wood are the most commonly used construction materials.
5. Romanesque Revival
Romanesque revival is also called neo-romanesque. This mid-19th century architecture is a perfect fit for gigantic families.
This architectural style replicates victorian and greek revival styles and perfectly captures the essence of royalty. It can be two or more stories.
Cones, turrets, triangular overtops make the roofs overwhelming and fully occupied.
Square and rectangular turrets are other defining features. Romanesque revival homes are full of symmetrical shapes.
Arched doors and columns with a lot of windows add a lot of royal vibe to the house.
6. Eclectic Type of Houses
Eclectic dwellings are a combination of architectural elements from different periods and times.
It also uses different colours and designs. It can be one or more stories with multiple windows to allow natural light into the house.
These residences usually accentuate the interior and exterior looks with geometrical designs.
Eclectic houses do not have architectural rules and norms in general.
White is often used as a base colour and another contrasting colour is also used to create interesting appeal.
7. Second Empire Houses
Second empire houses are other romanesque revival style imitations. They can be one or more stories.
The architecture is divided into different sections and the positioning of these different sections creates an illusionistic look.
A lot of windows like in Italianate houses allow a lot of natural light into the house.
Tall rectangular windows with decorative elements are the sole ornamentation elements in these homes.
Front covered porches with columns are a common feature. The roofs of these houses are generally flat with expansive sharp corners.
8. Victorian Vernacular
Mississippi streets famously feature these homes. The well-to-do usually deem these architectural styles close to their heart.
They can be two to two and a half storied. Brick or wood are the commonly used construction materials in these buildings.
A part of the roof is flat, whereas the other half is steep and low gabled. Wide windows that are multipaned are a common feature to sight in these homes.
This architectural style has emerged in the 18th century. Staircases lead up to the front entrance with narrow front porches.
Front gabled roofs and two-bay facades too distinguish these houses from other residential styles.
9. Queen Anne Style Homes
Queen Anne architectural style is one common residential style dominantly found in Mississippi.
It embraces romanesque, shingle, and Eastlake architectural elements. With elaborate exteriors, these houses can extend upto a height of one story maximum.
This is again a combination of different geometrical designs. Cone, square, and triangular turrets are the immediate attention-grabbing architectural elements in the Queen Anne housing system.
Small staircases leading upto the front entrance door are a common feature.
10. Split-Level Houses of Mississippi
Split-level architecture is usually defined as bi or tri-level homes.
Split-level houses have two staircases. While one staircase directs upwards, the other leads to the basement.
This architecture style is relatively new as compared to other residential styles. Hence, these dwellings are the most sought-after in Mississippi. They can be one or more stories as per the needs of the owner.
They come with attached garages. Concrete is the common construction material. A lot of glass is also used in these residences similar to mid-century modern-style houses. The roofs can be either flat or steep.
11. Bungalow
Bungalows are another common sight to behold on the streets of Mississippi.
Bungalows here are not so special with height extending upto two or more stories.
They are elaborate and expansive both interiors and exteriors.
Bungalows are usually not influenced by any ancient architectural styles to be precise.
They have their own character and it is mostly defined as independent housing style.
A lot of decorative elements are not used in these houses.
Mississippi (MS) Overview:
Mississippi is a United States of America state located in the almost Southern part of the country. The state is 32nd largest US state and is known for African American population, music, extensive forests, rich ecology, agriculture, farmhouses, museums, and civil war sites.
In terms of population, Mississippi is 32nd most populous Us state and approx. 37% of its total population is of African American origin more than any other state. Also, due to rich ecology and fertile lands, farmhouses and agricultural activities can be seen all over the state.
Humans arrived in the region approx. 10,000 years ago. These people were "Paleo-Indians" and were dependent on hunting but these people got extinct by the end of Pleistocene age according to researchers.
These people were replaced by other people who were expert in farming and agriculture. Some of the known people/cultures of the region included the "Mississippian culture" and the "Woodland culture".
These cultures were expert in constructing large structures e.g. the "Mounds". Other tribes include Yazoo, Natchez, Choctaw, and Chickasaw. Spanish were the first to explore the region but they didn't establish permanent settlements.
The first permanent settlers were the French, who settled in 1699. Also, the French imported a large number of African slaves for multi purposes. Subsequently, the "Seven Years War" broke out, which resulted in the defeat of the French at the hands of the British and the region was ceded towards the British.
However, the British hold in the area was cut short by the "American Revolution War", and the region was annexed by the United States. Mississippi then remained as a United States territory, until 10 December 1817, when it was finally granted statehood and became the 20th state of the Union.
Also, Mississippi was one of the founding members of "Confederate States of America" and suffered heavy casualties. Around 80,000 Mississippians enlisted for the Confederate armies and fought on multiple fronts.
The geography of Mississippi is marked by rivers, swamps, dense forests, beaches, fertile lands, and rivers. In addition, there are also numerous National Parks. Bordering states of Mississippi include Arkansas and Louisiana towards the West, Tennessee towards the North, Alabama towards the East, while towards South, it also borders and Louisiana and the Gulf of New Mexico.
Mississippi was one of the richest American states before the Civil War and produced a huge amount of cotton, but today, the state has not much-developed economy and other aspects. Main economic sectors include agriculture, manufacturing, and mining.
Agricultural products include cotton, soybeans, cattle, catfish farming, rice, hay, potatoes, peanuts and dairy products. Manufacturing is bonded to food processing, food packing, cotton, beverages, and chemicals.
Some software companies started settled in Mississippi state in many places in the city, like Diamondhead, Ridgeland, Columbus, Oxford, Hattiesburg, Etta, Raymond, Madison, Cleveland.
English is the primary language of the state, while languages other than English are Spanish, French, German, Vietnamese, Korean and Chinese.
Christianity is the major religion of the state and is divided into further sects e.g. Protestants, Roman Catholics, etc. Minority religions include Hindus, Muslims, Buddhists, and Jews.
Mississippi State Capital City: Jackson
Area 125,433 km²
Congressional Districts04
Population 2.984 million(2017 est)
Language English, English are Spanish, French, German, Vietnamese, Korean and Chinese
Main Cropscotton, soybeans, cattle, catfish farming, rice, hay, potatoes, peanuts and dairy products
State Bird Mocking Bird
State Animal white-tailed deer
State Flower Magnolia
State Tree Magnolia
Popular Rivers Mississippi River, Bayou Pierre, Wolf River, Pearl River, Noxubee River, Buttahatchee River, Escatawpa River, Sucarnoochee River
Spiritual Places Hindu Temple Society of Mississippi, Fondren Church, First Baptist Church of Jackson, Pinelake Church, First Baptist Church, United Pentecostal Campground, New Hope Baptist Church
Important Cities Jackson city, Gulfport city, Southaven city, Hattiesburg city, Biloxi city, Tupelo city, Greenville city, Olive Branch city, Horn Lake city, Clinton city, Pearl city, Madison city, Ridgeland city, Starkville city, Vicksburg city
Border States Tennessee, Alabama, Arkansas and Louisiana
Tourist Attractions Vicksburg National Military Park, Beau Rivage Resort & Casino, Elvis Presley Birthplace, Ship Island, USS Cairo Museum, De Soto National Forest, The Natchez Trace, Harrah's Gulf Coast, Clark Greek Natural Area, Gulf Islands Waterpark, Longwood, IP Casino Resort Spa, Island View Casino Resort
Mississippi Flag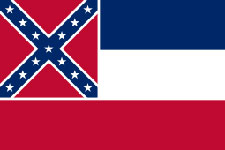 Mississippi Location
Desktop Wallpaper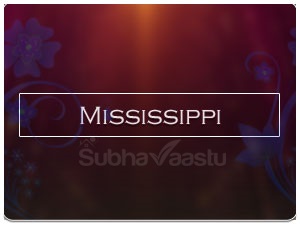 Mobile Wallpaper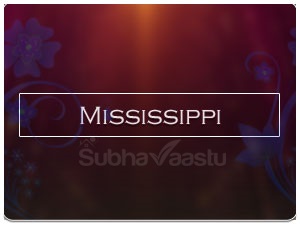 Vastu Testimonials Delivered By Respected Residents
Dear Suresh, I am pleased to inform you that like the way you provided consultation for my home and explained to me all the changes required inside and outside home. I really appreciate the diagrams that you prepared for my home with pictures and arrows showing the changes need to be done. Above all, you explained very well the reasons behind changes you recommended for my home with great clarity and sense of humor. No doubt in my mind, you are the best Vastu expert, I really appreciate your dedication by building and maintaining a very informative website that is helping thousands of people across the globe. Also, I sensed when I talk to you and when I was dealing with you, you follow honesty and integrity and you have a sincere desire to help others - Kotesware Rao - Dallas - USA
We are tech professionals and working in USA. After a year long search we brought the house. After buying the house I started looking for consultant who can help me evaluating the house. I came across Subhavaastu website which has lot of information. I contacted Mr.Suresh and requested him to help with our house vastu. It has been an incredible delight working with him.. He is very detailed oriented person and never compromises with his work. I am typically not interested to deliver the reviews. But after working with Mr. Suresh I decided to share my experience. Mr. Suresh has great expertise in providing vastu consultation to USA property. He is always available through email and phone l to answer questions. I am writing this review hoping it will help other people like me who lives in abroad. Please take advise before buying the house. I highly recommend Mr. Suresh as he has great experience with structure of USA properties and also he provides genuine consultation. I really appreciate Mr. Suresh's help in evaluating our house - Padma - Boston - USA
"I contacted Sureshji to consult on our current home. He was spot on in identifying vastu dosha in regards to the problems we were having. He suggested remedies but we are still looking for a new house. Since then I have been in touch with him for finding a right home for us. He is very sincere and truly wishes better lives for everyone. He doesn't compromise with quality and is always responsive to queries. He recommends solutions as per location as Vastu rules differ for each country. He is greatly contributing to the society with his knowledge of Vastu and dedication towards his work. Keep up the good work Sureshji and wish you success and happiness!" - Megha - Virginia - USA
I have consulted Suresh Garu during December 2014 during the process of buying a house in Texas, USA. I have occupied the house for one year now, and feel like dropping a review regarding my experience during the entire process. I am very much satisfied with the kind of service I received from him. He is very knowledgeable and I was often stunned by his detailed analysis during the course of my interaction with him. He was very much accessible over phone (perhaps more than 10 times for one house plan!) and the price is very much reasonable especially compared with the cost of the house. I noticed his burning desire to help me in making informed decisions on certain things. I have seen some people pretending to know this subject and misguiding those who come for help by saying only what we want to hear. SubhaVaastu is definitely not that one. Finally, I am strong believer of leaving certain things to experts in those subjects. I have been in US for more than 13 years and have seen people doing their own corrections (by reading website articles) trying to save few dollars. Please don't do that. You would end up in causing more damage. I highly recommend you to engage SubhaVaastu in your next project - Satish - Dallas - TX - USA
Inspirational Quotations
"There are three things in the make-up of man. There is a Body, there is the mind and there is the soul." - Swami Vivekananda.
---
---
"Great Personalities speak about thoughts. 'Average Person' talk about occassions. 'Narrow Minded' gossip about others." ― Eleanor Roosevelt . . . Let you question yourself, "Who You Are, either 'Great Personality', 'Average Person' or 'Narrow Minded' ?
Joke Of the Day
"A book was released and the cover name is "How to change your WIFE", and within ONE week, "25 MILLION" copies were sold. The publishers found a mistake in the title, actually, it should be "How to change your LIFE", when publishers corrected and released the new book into the market. The first month's sales were 3 copies".
Follow us on Social Media