Free Vastu Services to the Entire World from SubhaVaastu.com Website:
Vastu Shastra Free services: We consider Free Vastu service for personnel in the Armed forces and Government Buildings, Freedom Fighters is a great opportunity for us. We pray that these Armed forces personnel like (Military, Navy Force, Air Force, ) and institutions derive due benefit by this assistance. Right from DAY ONE we are rendering free Vastu online consultancy services to the above categories. Armed forces are serving the Nation at great cost even to their life. Even though our effort in developing the website is considerably high and we are incurring regular heavy expenditure in maintaining the website and denying any advertisement benefits which would otherwise meet our expenses, our assistance to the above personnel and the institutions would remain ABSOLUTELY free. If you so feel you may introduce this website to the people who are in need of the same.
In addition to the above we are rendering free vastu services to other members of the society who are otherwise incapable of paying for our Vastu online consultancy services. Some sections of our society who are victims of natural calamities occurring in the country such as the recent phenomenon for example floods in Chennai and fire accident in Kerala have a right for such services. We are ready to offer our FREE assistance any where in the world where people have become victims of such natural calamities. For comprehensive information see below.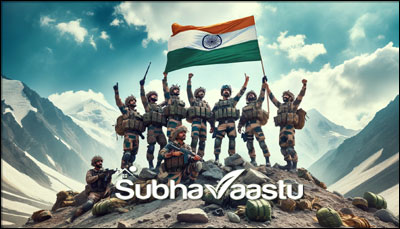 1. Personnel of the Armed forces (Air Force, Navy and Army, BSF, ITBP, Coast Guards etc) right from 1992 we are offering our free vastu online consultancy services to these personnel. Kindly visit this link Free Vastu Services to Indian Army and proceed for further guidance. We are also planning to publish comments received from various beneficiaries while protecting their identity at all times you may be assured that at no stage we disclose the details of beneficiaries, so that nosy netizens may not be in a position to misuse the data. Thank you Mr. Ramesh. K for sharing with our posts at your FaceBook page. He did a nice job by spreading our posts to his friends circle with pamphlets and invitation letters etc. This service of Mr. Rakesh K, infact is a tribute to our honest work. We would greatly appreciate and thank you in advance for similar spreading among your fraternity or social circle. FREE SERVICE IS ACTIVE HERE.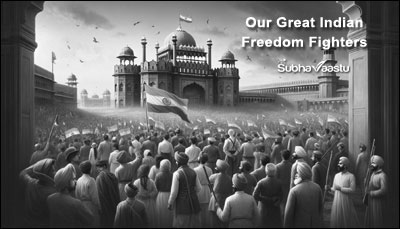 2. We wish to pay our homage to the freedom fighters who braved the British Empire by offering our services freely like for Armed Forces. However much we try we cannot repay their sacrifices. They have suffered humiliation, hunger, insults and host of other hostilities. We salute their families who silently endured all these indignities. We wish to reiterate that our vastu assistance is irrespective of any other assistance that they may be receiving from Government. We feel honored when we are able to be of assistance to you. What ever services we render cannot compensate the sacrifices that you have put in so that we may be born in a free India. FREE SERVICE IS ACTIVE HERE.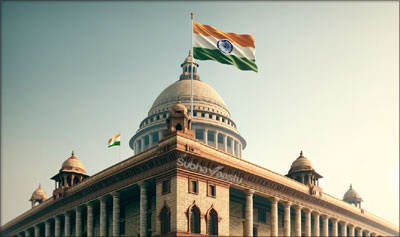 3. Many people are already aware that compliance with vastu principles either for residences or for offices goes a long way in bestowing happy disposition to the residents .A happy disposition means a conducive atmosphere for persons to discharge their duties efficiently. In conducive environment any decision taken would be most appropriate thus helping the society without much fanfare .In such situations people hugely praise the administration in addressing the public grievances. A situation both the government and people desire. We have been stressing all along for certain people and categories of people and as government armed forces and freedom fighters provide consultancy absolutely free of any cost what so ever. Most people are afraid to avail vastu services for fear of fraudulent consultants and exorbitant Our fees is not at all exorbitant. It would been less than 0.1%of the cost of construction are site.Not withstanding this all consultation to GOVERNMENT INSTITUTIONS ARE ABSOLUTELY FREE. At best you may incur travel and local hospitality which extremely minimal and affordable and accountable too. Where you feel even this is not practicable you can avail free online consultation. Once again we emphasis this aspect so that atleast Government officials may avail these facilities FREE OF COST. FREE SERVICE IS ACTIVE HERE.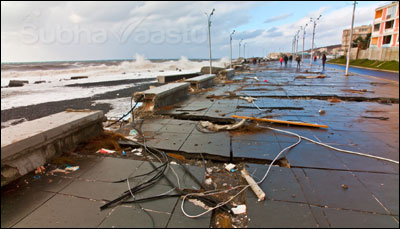 4. Cyclone Hud Hud hit Visakhapatnam which is Eastern command of Indian Navy and the damage was devastating. For nearly one week from 8th October 2015 the coastal areas of Visakhapatnam, Vijayanagaram and Srikakulam districts were battered. The residents of this area had built their properties at great cost over years. Most was washed off in a day. The catastrophe was unimaginable. Even to recognize the damages it took more than a week. There was no food to eat, no electricity, no communication either, most of the areas were frowzy, streets were dirty and untidy. The sloven and musty locations created ill-smelling and causing several diseases. One can imagine the suffering these people underwent for nearly a week without these basic human requirements. (What is the limit of our patience when phone packs off say for 5 minutes and no power for say for one hour) Now imagine the manifold suffering of these people for almost one week. Looking at the plight of the people and magnitude of suffering we decided to render them all vastu services unconditionally for 3 weeks/21 days. Our services were greatly appreciated.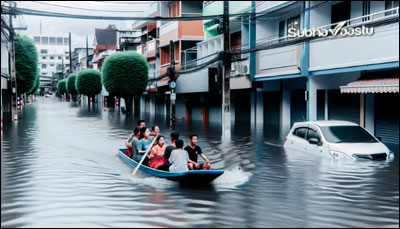 5. Chennai Rains: You are aware what catastrophe that Chennai has gone through in the recent past. Huge rains in unimaginable proportion caused water logging for days together making life hell for the people. Because of water logging none could move in their cars or bikes. They were going about in boats for days together. No electricity, no telephone services and no food either. Transporting even sick to the hospital was a problem, because no ambulances could run on the roads. One can only imagine this. Pray none experiences such things in the future. Graphic description is not necessary. We have provided free vastu consultancy services for four months.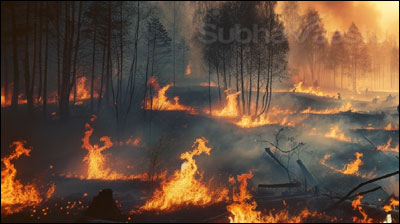 6. You would recall what calamity people of Kollam District in Kerala faced in April, 2016 . What was a gathering of pilgrims on a festive occasion turned into a fire disaster where over hundred people have lost their lives. Here also there after for nearly four months we rendered free vastu services to the residents of the entire Kollam District. Since our's is a service to the humanity we expect that you also can help the needy people by advising them to contact SubhaVaastu for Free vastu consultancy services. We are privileged to serve needy members of the society. For more information please check this Kollam Fire Accident web page.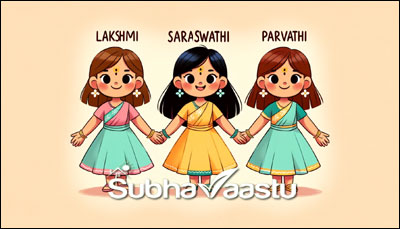 7. There is a lot of gender bias in our society when we have a girl child. It is more awful when more than 2 daughters are successively born in a family. Many poor families are unable to seek our advice for want of ability to pay the fee. Hence we have decided to give free vastu consultancy to such families where there are more than two daughters successively. This is our contribution in fighting the gender bias in our society. Kindly send us adequate proof with your request for free vastu consultancy services. This window is open upto 2nd October 2016 i.e., Gandhi Jayanthi, (it was extended upto Diwali due to residents requests.) we don't encourage any bias towards caste community religion or region either, for vastu science is applicable irrespective of caste, religion, region etc. Further you may communicate this free service information to your friends and relatives. This itself is a service to society by you. We are grateful for your co-operation in this behalf. For more information kindly check Free Vastu Services Page. This link may provides some idea on our services Vastu Reviews.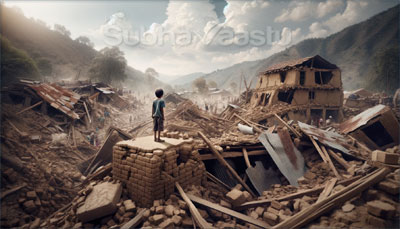 8. Rebuild Afghanistan: One of the richest country in terms of mineral resources having a great ancient history is now in a miserable state. This situation is man made. That being the case a genuine vastu service would be of considerable help. The greed and lust of some people made constructions unscientific causing environmental disaster to the residents. What we mean is not the engineering of construction but the science and art of it in the back ground. We firmly believe and it is slowly being recognized in the society in the world over that vastu compliance goes a long way in generating harmonious atmosphere for residents. In the rebuilding of this Nation and bring about the original glory we have decided to provide free online consultancy services for construction activities either for residents or for office buildings in Afghanistan. FREE SERVICE IS ACTIVE HERE.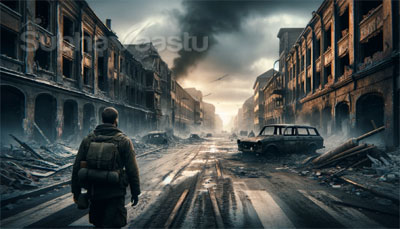 9. Rebuild Sri Lanka: For decades the natives of Sri Lanka for fighting among themselves. It was virtually an internal Civil war. This activity drained the energy of civilians to such an extent that the country voluntarily seems to have gone backward, the internal strife caused death of over a lac of residents. This being the case people are now slowly rebuilding their lives and at this point we would like to remind them that atleast now let their residences be vastu compliant so that such horrible situations may not come up. For this we are planning to provide free online vastu consultation to the entire country. We shall be greatful if this service utilized by the residents of Sri Lanka. FREE SERVICES given upto 31st December 2016, later we extend this period upto 14th of January 2017.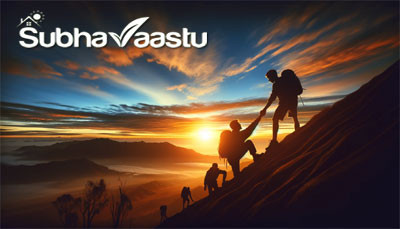 10. Where ever natural calamities occur we are immediately responding and announcing our free online vastu consultancy services to all affected people in that entire region. No conditions in this regard. On humanitarian grounds we are undertaking such free services to humanity. We never check their religion, region, Nationality, language and other things what so ever for vastu is applicable to residents irrespective of these denominations. In the month of October 2016 Hyderabad has gone through a horrendous situation, unfortunately we were away from sight and so could not respond quickly, we are sad that we could not respond at that time.
11. When SMS services were not freely available and also not known to majority of people in the society we started free SMS facilitation to the users/members of this website as early as 2008. Number of people who utilized this service is beyond our expectation. It runs into lacs. This has given an excellent opportunity to us to be of service to the people/society. The users were very happy for such a service as during those periods each SMS costing one or two rupees. Now most of the mobile operators giving free SMS to their users, by knowing this and people does not required web based Free SMS, so we just closed this services. Thanks a lot for using our services.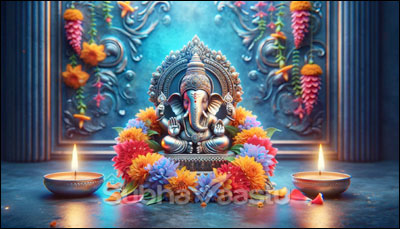 12. Rich quality God Wallpapers published at our website to encourage public to move in spiritual way. Now a days movies made us irregular activities, particularly students spoiled their life by observing these movies, movies pass a message to the society like "Forcible Love", "Tension", "Terror", "Irresponsible Nature", "Lust", "Cigarette smoking", "Alcohol Drinking", "Cruelty", irresponsibility etc. Every citizen has to maintain discipline. Then only they lead a prosperous life. Be responsible, maintain discipline, respect rules and elders, these qualities change our life into a systematic way. The words which may not be tasty for many, in future they will definitely accepts our concept. Selecting the right path provides comfortable stay in this world. Wasting the times means, wasting the entire life. Visit Spiritual Wallpapers website.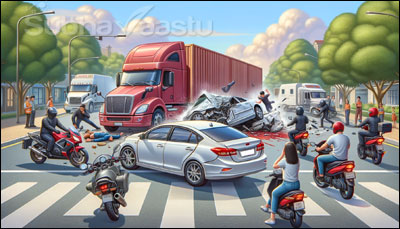 13. These days sudden deaths particularly in road accidents has become very common causing many mothers, wife's, sisters loosing their bread winner. As is common in our country women are not economically independent. They are either dependent on father or husband or son. Consequently they incur a great psychological shock of prosecuting life on the demise of the bread winner. The shock is unbearable. To mitigate this situation as a first step we have decided to render free vastu consultancy services for such category of females till the end of this month November 2016. (Some body requested to avail this services before 10th of December 2016, as per their request we extended free services upto 12th December 2016). This is irrespective of any other compensation these people might get from Insurance and other sources. We do hope that this would help the women in distress when they loose the bread winner. The bread winner may be husband or son or brother. We pray that visitors to our website would popularize this FACILITY so that people in need are not deprived of free vastu services.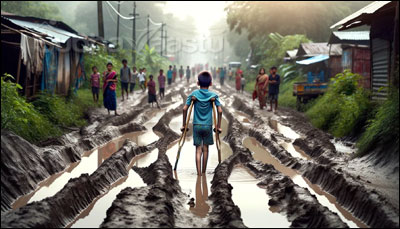 14. We have been periodically rendering free services to various sections of society. In continuation of this we are extending this free service to differently abled members of society upto 31st December 2016. We understand that in the absence of all the organs of the body working normally such differently abled persons are disadvantaged to that extent. Even though their other mental faculties are adequately compensate this present infirmity prevents them to exploit their talent fully. This inevitably makes them yet despondent and do need assistance from the society. As such we are offering our services free of cost to such members of society till end of this year i.e., 31st December 2016, we extend services upto 14th January 2017. You will appreciate that it would not be possible to extend these free services in perpetuity. However we are frequently opening this window as our contribution to the society. Many of the times many of our website visitors are bringing the awareness of this facility among their circle of friends which helped them to avail this opportunity. We look forward to similar patronage from all of our visitors in future also. Even if one member of society is benefited by this offer we feel greatly rewarded and elated.
15. In our culture women are highly venerated. However generally it is seen in each and every incident they are the ones at the receiving end. Some how or other she is the target for all situations particularly when things are not doing well. Rather we make it that the cause of all evils is woman only. If in this unfortunate situation, if she loses her husband or is divorced her life is hell and she bares the brunt. Where a woman is not respected every body suffers and where they are respected and venerated every adverse situation can be overcome. Pray we realize this soon. Helping women who are in distress is a noble cause. we from SubhaVaastu would like to help such women who are in need of help like this. Widowed women and divorcees may contact us for FREE vastu consultation till end of January 2017. With this small service we do hope some relief is possible for such women who are in need of these services and cannot afford otherwise. Due to some reasons, enabling some more residents to utilize this services we extended services until 13th of February 2017.
16. When population grows employment opportunities diminish. It is inversely proportional to growth in population. We are all aware of this phenomenon. Several of our youth are suffering due to lack of employment opportunities. In such a situation several highly qualified youth are often compelled to do jobs far below their potential. This is a sad situation. In a scenario like this the fate of illiterates is pathetic. In a sense the whole country is suffering. The parents would have made huge sacrifices in bringing up the children so that they may have a better life than themselves. Alas! what a tragedy has fallen on them ! In these harsh times their natural hopes are dashed to the ground. Fortunately vastu shastra has a hopeful solution for this situation. Keeping the plight of our youth in view we at SubhaVaastu decided to help mitigate this parody. We have decided to offer FREE vastu consultancy for our youth till the end of this February, 2017. For all related services kindly follow the link.
16. Occasionally we are announcing free services to the members and visitors of our website. Its very hard to maintain, but we are still announcing such services. We have given almost more than 10 times of such services to entire society without any conditions. We missed to note down all of such dates to publish here, but in next time we will do publish all of such services. The last free services were given to entire society without any conditions are noted here. From 1st July to 3rd July 2013 and from 24th January to 27th January 2014 and 14th August to 16th August 2015. Anyway from now onwards we will note down the entire dates of free services.
17. Regularly we are announcing free Talk Time recharge to the new cellphone registered users. This is not come under free services but with this small recharges some members may utilize to talk with their loved one's. Shortly we are introducing several new features in this website, Your feed back is most important to us. Share your knowledge, Ideas and thoughts with us. Let us know if you have any more ideas to provide more services to society. Thank you so much for your kind support.
Have a Pleasant Time Ahead.
Dhanyavaad
Team
www.SubhaVaastu.com
---
Questions related to Vastu Shastra Subject: -
Is Southeast facing house is good to buy?
Where is the best place to keep Cash box in our home?
Is South direction properties are good or bad for happy living?
Which is the best suitable location to arrange lift in properties?
In which link can I get more information on Overhead water Tank?
Some people says street focus properties are not good to buy, is it fact?
Reviews on Vastu Consultant Services Website SubhaVaastu.com
Dear Suresh, I am pleased to inform you that like the way you provided Vaastu consultation for my home and explained to me all the changes required inside and outside home. I really appreciate the diagrams that you prepared for my home with pictures and arrows showing the changes need to be done. Above all, you explained very well the reasons behind changes you recommended for my home with great clarity and sense of humor. No doubt in my mind, you are the best Vaastu expert, I really appreciate your dedication by building and maintaining a very informative Vaastu website that is helping thousands of people across the globe. Also, I sensed when I talk to you and when I was dealing with you, you follow honesty and integrity and you have a sincere desire to help others - Kotesware Rao - Dallas - USA
The website Subhavaastu.com is very informative.Sureshji, the founder of this website is according to me a great ¨human who has vast knowledge in vastushastra and his kindness to his clients are appreciated. He listens to his clients problems patiently and gives the appropriate remedies. His main motto is good service and he responses as quick as possible. I spoke to Sureshji as a stranger only, but after one phone call itself , I started feeling that he is a caring well wisher for whoever asks his help. He is a genuine person. He doesn't force you to spend money in the name of vasthushastra, he explains clearly where the problem is and tries to give very easy changes to have a peaceful life. Sathya Priya - Switzerland
We are tech professionals and working in USA. After a year long search we brought the house. After buying the house I started looking into vaastu consultant who can help me evaluating the house. I came across Subhavaastu website which has lot of vaastu information. I contacted Mr.Suresh and requested him to help with our house vastu. It has been a great pleasure working with him. He is very detailed oriented person and never compromises with his work. I am typically not interested to deliver the reviews. But after working with Mr. Suresh I decided to share my experience. Mr. Suresh has great expertise in providing vaastu consultation to USA property. He is always available through email and phone l to answer questions. I am writing this review hoping it will help other people like me who lives in abroad. Please take vaastu advise before buying the house. I highly recommend Mr. Suresh as he has great experience with structure of USA properties and also he provides genuine consultation. I really appreciate Mr. Suresh's help in evaluating our house vaastu - Padma - Boston - USA
I have consulted SubhaVaastu (Suresh Gaaru) during December 2014 during the process of buying a house in Texas, USA. I have occupied the house for one year now, and feel like dropping a review regarding my experience during the entire process. I am very much satisfied with the kind of service I received from Subhavaastu. He is very knowledgeable about vaastu and I was often stunned by his detailed analysis during the course of my interaction with him. He was very much accessible over phone (perhaps more than 10 times for one house plan!) and the price is very much reasonable especially compared with the cost of the house. I noticed his burning desire to help me in making informed decisions on certain things. I have seen some people pretending to know Vaastu and misguiding those who come for help by saying only what we want to hear. SubhaVaastu is definitely not that one. Finally, I am strong believer of leaving certain things to experts in those subjects. I have been in US for more than 13 years and have seen people doing their own vaastu (by reading website articles) trying to save few dollars. Please don't do that. You would end up in causing more damage. I highly recommend you to engage SubhaVaastu in your next project - Satish - Dallas - TX - USA
Announcement
When population grows employment opportunities diminish. It is inversily proportional to growth in population. We are all aware of this phenomenon. Several of our youth are suffering due to lack of employment opportunities. In such a situation several highly qualified youth are often compelled to do jobs far below their potential. This is a sad situation. In a scenario like this the fate of illiterates is pathetic. In a sense the whole country is suffering. The parents would have made huge sacrifices in bringing up the children so that they may have a better life than themselves. Alas! what a tragedy has fallen on them ! In these harsh times their natural hopes are dashed to the ground. Fortunately vastu shastra has a hopeful solution for this situation. Keeping the plight of our youth in view we at SubhaVaastu decided to help mitigate this parody. We have decided to offer FREE vastu consultancy for our youth till the end of this February, 2017. For all related services kindly follow the link.. More details available at Free Vastu Services page.
Spiritual Wallpapers
Days are changing, people does not have patience, many were sitting before FaceBook, WhatsAPP , Twitter and paying attention to foreign websites. Most of them forgotten our/their cultures, traditions, methods, systems and TIME. Just passing days by observing videos, after observing all these many changes in our society we thought to introduce some attractive devotional wallpapers. Let us check Devotional Wallpapers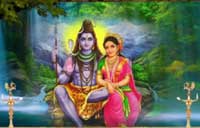 Inspirational Quotations
"Keep on going and the chances are you will stumble on something, perhaps when you are least expecting it. I have never heard of anyone stumbling on something sitting down" - Charles F. Kettering.
---
"Great minds discuss ideas. Average minds discuss events. Small minds discuss other people." ― Sherrilyn Kenyon . . . Let you question yourself, "Who You Are"?
Joke Of the Day
"Late one night a robber wearing a mask stopped a well-dressed man and stuck a gun in his ribs. "Give me your money," he demanded. Scandalized, the man replied, "You can't do this – I'm a US Congressman!" "Oh! In that case," smiled the robber, "Give me MY money!"