How to find Directions Like East West North and South - Vastu Website
Vastu Shastra Directions like East, West, North, South.
Vastu Directions : In Vastu shastra the directions are the very most important subject. Without knowing the directions we cannot find out the mistakes as per vaastu shastra in the premises. Directions are nothing but heart of a human body. Heart is most important to a human body, like wise directions also important to the vastu shastra. How to find out the directions, its very simple to know.

Stand before Sun, that is the East, i.e, you are viewing East direction, your back side is West, left hand side is North and right hand side is South. Here you may got one doubt, at some places we cannot see the sun because of clouds then how to find out the directions, yes you are almost right, and your doubt is very valuable, at this moment we must have compass, compass is like this way., the below is the compass, from this instrument we can easily find out directions at morning and night also, at any season we can easily find out the directions. For more information on compass., Click Here.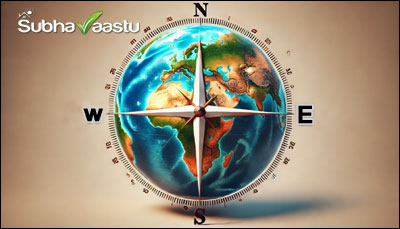 This is only for your kind information. Compass is also having 0 to 360 degrees. Vastu Compass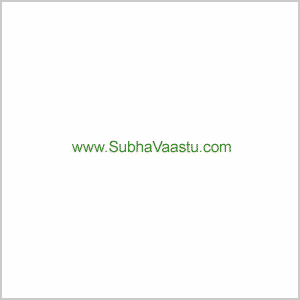 This image compass is rotating, this is for your information only, please see the below moving flash file, so that you can easily find out the directions. Sun is raising that is East Direction,a man is standing in front of the sun, the left side of the man is North Direction and right side of the man is South Direction, man back side is West Direction. This flash file helps you how to know the directions. For more information on Vastu Compass
The above flash sun raising picture is only for your information about directions.
As you already know that we have four directions and each direction has its own specific significance. Different planets are attributed to different directions and since each planet has its distinctive colour thus each direction also gets its auspicious colour.

North direction - Green
East direction - White
South direction - Red
West direction - Blue.

See this below picture to know about directions and auxiliary directions.
Observe some numbers in the above map...45, 90, 135, 180 etc means "degrees". Check the directions and its lords.
Vaasthu Couplet: Vaastu offers not only wealth on earth, but also bliss in the celestial world
The meeting of two directions is called as "Junction", "Corners" or "Meeting Points", generally people called it as 'Corner'. A corner or a junction is more powerful than any direction (as per vastu and belongs to this subject only). The corner has mixed forces of two directions. Hence the corners should be properly planned during construction of your beloved properties for better results. Similarly every house has got the same eight directions, but their effect differ, depending upon their usages and managements. If every direction is perfectly used and maintained according to the rules of Vasthu, the house safeguards the resident, like a mother who secures her child. If we done opposite for direction rules then the residence will become hell ( Devils den ). You please to understand the hidden meaning of it., the effect of directions depends upon on how the person is utilizing them. For Example take one northeast (eshan) corner, if at one house northeast corner is in good position according to vaastu shastra he will enjoy prosperity, richness, successful life. If the northeast corner is closed, or it disturbed we cannot think about his position, he will loose every thing or he may be loosed ( disappears ), not knowing the truth behind the Vastu many people are inviting troubles and tensions, unnecessarily. There is certain impact of Vaastu on human existence and this is a totally fact and proved one. By knowing certain principles of vastu man lives and tastes the richness of happy. Vastu shastra is a mighty ocean.
The importance of orientation of a building is not only for saving energy but also to have a better house design, which not only gives comfortable living but also gives good health, prosperity and wealth to the house owners/occupiers and these families. There lies a co-relation between the rotational scenario of the planets and the house design and their different directions with respect of NORTH. The building of any type and its construction meets the purpose if proper orientation has been given using suitable local building material. It increases not only its life span but also improves the condition of occupants. There are instances where buildings are not planned according to required local orientation were lost or deteriorated much faster then the buildings having built with proper studies of orientation.

The proper orientation means the proper knowledge of all the eight directions. It is a common knowledge that the direction from where the Sun arises is known as east and where it sets as West and when one faces the East direction, towards one's left is north and towards one's right is south. The corner where two directions meet obviously is more significant since it combines the forces emanating from both the directions. SO in all there are eight directions, North, Northeast, East, Eastsouth, South, Southwest, West, Westnorth. Every direction has its own significance and has its own construction. The basic rules of vaastu Shastra are based on these eight directions.
---
---
Know More about Corners with Flash file support : -

---
| | |
| --- | --- |
| Please observe the side moving flash file, in this picture one's house or plot is appearing, here East is above side and North is at left side. In between i.e. the corner of the East and North directions is called "Eshan Corner" or "Ishan" or "Northeast" Direction, in other words the junction in between east and north is called Eshan corner. This Eshan corner place is most important at Vaastu shastra. This Eshan blesses residents, development in their respective fields. So every house owner has to take care on Eshan corner, Eshan should not loss. If so the entire family development system will spoils. If Eshan rises at one's house we can clearly observes improvement in his day to day life. If you feels that Eshan has any defects at your house, then immediately get suggestion from one experienced vastu expert. | |
| Observe this Agneya Corner flash picture, its called as Agneya or southeast corner., here Agneya starts from next to east and towards south as shown with red line is moving from east to Agneya. This portion is called East Agneya, its very dangerous. There is another one South Agneya., this south Agneya starts from next to south towards Agneya Corner, its also shown with one second red mark line, moving from south to Agneya, this is called as South Agneya. Most of the people suffers with this Agneya Dhoshas, if we correct Dhoshas at these places most of the problems will solve,. Agneya corner problems, except death everything has to be done to residents. Cheated by others, Money loss, tensions, quarrels at home or with outsiders, unnecessary headaches from others, court cases, fire accidents, accidents, thefts, self pity, womanizing , drinking, angriness , untimely decisions, playing cards, bad habits, smoking etc., If we left Agneya Dhoshas, later it will show what its power. Be care of Agneya as it's a severe impact on human. | |
| Observe this Nairuthi Corner flash picture, it's called as Nairuthi, Nirruthi, Rakshasa Moola or southwest corner., here Nairuthi starts from after South to Nairuthi as shown with Yellow line is moving from South to Nairuthi. This portion is called South Nairuthi. There is another Nairuthi is also there, that is West Nairuthi., this west Nairuthi starts from after west to Nairuthi Corner, and this is also shown with one second lighted green mix blue mark line, moving from West to Nairuthi, this is called as West Nairuthi or Southwest Nairuthi towards West. If Nairuthi disturbs, death may occurs, severe health problems, always health troubles unexpected losses, this Nairuthi is more powerful than the other directions , it brings good or bad results immediately to the occupants. If Nairuthi is strong enemies are destroys instantly. Nairuthi is highly tempered. Always bold results good or bad.Nairuthi character if greediness, stubbornness, domination, cruelty etc. we should more cautious while handling this direction. | |
| Observe this Vayavya (Northwest) Corner flash, it's called as Vayavya or Northwest corner., here Vayavya starts from after North to Vayavya as shown with Red line is moving from North to Vayavya. This portion is called Northvayavya (Northern Northwest). Another Vayavya is there it starts from next to west towards Vayavya corner it also shows with red mark. This direction is more vital and important to all. This direction is capable of making a man Rich or Poor according to its usage. This direction is more relevance to ladies, children and money matters, brain position. Many litigation problems, Insolvencies, Untold sufferings etc may happen. Vayavya is also responsible for foetus formation, its development and easy delivery. The affiliation may lead to abortion to ladies frequently. Vayu will give education and happiness if Northwest position is correct and perfectly fitted at home. For more information on compass, Vastu Compass | |
If you find out a best expert vastu consultant and showed your properties, it is nothing but a sign of your good luck. Don't see the vastu consultant fee for your properties, if he is taking some more extra than others. Some residents are doing a wrong mistake that reading some books and altering their properties without experts recommendations. Please note that don't do practical with your beloved family members. Money saving is different, playing with life is different.
---
---
Majority people tell us to buy only East direction plot, why, what is the significance of this direction?
My sister Sandhya living in South facing house, now they are migrating to another city, can we buy it?
My friend Shyam plans to buy West facing home, is it good idea to buy West facing house?
My uncle is saying that all North facing homes are good, is it right to accept?
We just seen one Southeast-east street focus property, can we buy it?
We like one house to buy, its backyard is more than the frontyard, it be positive or negative?
Is water sump exactly towards Brahmastan gives us good luck or bad results?
The septic tank at Mahesh house is at West direction, he never accepts that its wrong one?
Where to arrange the guest room at our residence, we are planning to arrange it at Northeast?
Windows towards West and Southwest in our home is it good or want to do any corrections?
---
---
Back to
Vastu Shastra


East Facing Homes
---
---
Reviews on Vastu Consultant Services Website SubhaVaastu.com
Aditya, who was just came to USA from India working as a software Engineer, he belongs to a traditional family and their forefathers are working in astro services only, I kept first floor bedroom3 is his living room. From starting I kept that 3rd bedroom for guests, any way he came from India and his brother is very close to me and that's the reason I hosted him in my house. He was very simple and honest guy, all of our family members likes him. He is very calm and more interested on education, he is always reading books. Most of the time he was in my library. Once we are searching for best vastu consultant in India, to show our new home in Hyderabad for evaluation, immediately Aditya showed www.subhavaastu.com website and informed me that his father likes this site very much and recommends to many residents who requires genuine vastu consultancy services. I stepped into this site and seen the hard work done by the team, wonderful website, I appreciate the entire team members for making such a beautiful website with useful stuff, specially images attracted me. Shortly I will share this vastu website information with my friends - Narayan Srivastava - Dallas - USA.
The website Subhavaastu.com is very informative.Sureshji, the founder of this website is according to me a great ¨human who has vast knowledge in vastushastra and his kindness to his clients are appreciated. He listens to his clients problems patiently and gives the appropriate remedies. His main motto is good service and he responses as quick as possible. I spoke to Sureshji as a stranger only, but after one phone call itself , I started feeling that he is a caring well wisher for whoever asks his help. He is a genuine person. He doesn't force you to spend money in the name of vasthushastra, he explains clearly where the problem is and tries to give very easy changes to have a peaceful life. Sathya Priya - Switzerland - (Chennai - India ).
Suresh gaaru, Please accept my namaskaarams, I am a software engineer, I am very impressed by your website and the service you are doing for the public. It is commendable that you are giving free vasthu services to armed forces, government offices etc. Nori Venkata Narasimham - Hyderabad - Andhra Pradesh - India.
I would like to share my experience working on our house plan and the expert assistance provided by Suresh garu. About our first house in USA, it is a Vidisha plot / tilted site (houses facing NE / SE/ NW/SW are called Videsha plot ). Most of the plots in the USA are of this kind for which getting the design as per our Vaastu is difficult. I believe the Science in the Vaastu rather than superstitions & believes associated with these. Since land is same, I believed Vaastu will still hold good in USA. I believe that Science in Vaastu tells us the importance of Sunlight and flow of air in the house and design the house such that our daily lives are harmonious & prosperous. A very simple theory, if the house gets good Sunlight in the morning (more Vitamin D) and get good natural air, you would be brighter and healthier, once your health/spirits are high you progress well in the life. Anyway to design a house on the Vidisha house it was a challenge and Suresh garu helped me in picking the land correctly and helped me in designing it to the principles of Science & Vaastu and most importantly adhering to the building codes of my community. Once getting the exterior load bearing walls & foundation correctly done, our biggest challenge was deciding the dimension of rooms in the house especially master bedroom, kids bedrooms & family rooms. I had long discussions with him and he was so patient in explaining the impacts of the changes clearly. I was impressed by his suggestions and truly appreciate his help & guidance. I have been the ardent reader of different Vaastu books from last 7 yrs and it seems Suresh garu has covered most of the points in his book and website (www.subhavaastu.com) with respect to Science in Vaastu. These are a wealth of knowledge and speaking to him is also kind of big help in coming up with a perfect design for our first house. We are going to get our house in next 4-5 months and in 2 years time I will definitely come back and share my life experience being in that house. About Suresh garu, he has a wealth of knowledge in terms of explaining science in Vaastu. I hope his suggestions and guidance will help many more for their better living - Shyam Vaddadi - California - USA.
---
Announcements
---
Good News to all spiritual thought lovers, we started Spiritual Wallpapers section here.
---
Sarvejanaa Sukhinobhavanthu
---
We are trying to publish complete vastu shastra information in our website, without your co-operation nothing will be happen here. Please support us by sending emails like what exactly you are looking here, based on your emails, we will plan to publish accordingly. With your only co-operation we will make this website as one of the best portal in our Indian vastu shastra websites history. In other countries once people get request invitation from any website or news papers people will come voluntarily and supported to make it as one of the best service oriented in their society. Indians are more than good when compare with other country people. Please come and share your thoughts, ideas, reviews, doubts, knowledge, opinions here. Dhanyavaad. Please write us by clicking this link Contact page.
---