About SubhaVaastu.com Website | Great Personalities
This Vastu Shastra website concept and some of Indian Great Personalities:

About SubhaVaastu.com Vastu Shastra Website and Some Great Indian Personalities : This Website SubhaVaastu.com created to do best and reliable free services to the public who seeks Vastu Shastra without payment or without registration. This website is published reputed and reliable vastu content with appropriate very easy understanding images including flash files. Many experts in different fields worked for this website.
You are also requested to participate in this website development. So many companies, registered societies, individuals, sectors, field owners, executives, housing corporations now regularly visiting our website for their requirements and intimating this website information to their friends/relatives/contacts. We have taken atention care for trustworthiness of this website, this may be the reason several individuals and so many from different countries regularly visiting our website and getting our consultancy services. Enjoy this freedom. Regularly this website is updated and modifying. Almost each day this website is updating the vastu content and adding several Vastu information links. We have developed some spiritual wallpapers, every day almost nearly 6000 to 7000 wallpapers are being downloaded by our respected visitors.
We based in South India.
Our address is :
www.SubhaVaastu.com
Shop : 9
Pathala Ganga Road,
Srisailam. Pin: 518101
Andhra Pradesh,
India.
Cell: 0 98481 14778

A short note from Founder of this website :
---
---
Saadar Pranam Priya Athamabhandhu :
I am Suresh and I'm a volunteer in this free vastu shastra website project.
I don't get paid a rupee for my work at SubhaVaastu.com. When I founded SubhaVaastu.com, I could have made it into a profit motive company with heavy advertising banners and Google Adsense, but I decided to do something different to my sweet society and people who doesn't have pay to Vastu Consultants. Commerce is fine. Advertising is not a evil. But it doesn't belong here and nothing shown like that concepts. This website doesn't have commercial touch. You may read entire articles and every thing without payment, without registration, without others help, just visit and observe the images and little content text and it is enough to understand more on Vastu Shastra. Yes, it is our aim to make this website as easier as much to ordinary layman.
SubhaVaastu.com is a Vaasthu Shastra website and something special. It is like a library or a public park or your home with full of books stuff or book racks. It is like a temple for the mind. It is a place we can all go to think, to learn, to share our knowledge. It is a unique human project, the first of its kind in history. It is a humanitarian project to bring a free Vastu encyclopedia to every single person on the planet. Yes each and every one has to learn this free science of Indian Vasthu Shastra.
To do this without resorting to advertising, we need you. It is you who keep this dream alive. It is you who have created SubhaVaastu.com. It is you who believe that a place of calm reflection and learning is worth having.
This year, please consider making a donation. Here again, donation means not in the way of money, sending this website to your known contacts, "spending some seconds" that is a meaning of donation here. Most of the visitors, programmers are waiting for your services here. Looking for your kind heart here. Spare some time to needy who doesn't have to pay for vaastu consultants, show your bold and open heart to our sweet society, do send this website to your friends. They may be searching for vastu requirements, it could be very useful if you spare some seconds in sending our website information related to Vastu Shastra and Spiritual wallpapers to their emails. A small Vastu Tip may change their life. Who knows a simple Idea may change the entire life. Congratulations and thank you for the success. We strongly believe that without YOUR support we may not achieve this success. Without advertisements, without ads at news papers, news channels, this site become a popular one in our sweet society. Daily 26000 hits observed and approximately 4000 unique visitors are visiting our site. Who is behind this success, its only YOU. None of this would have been possible without you.
Now Step into your site, your website. It is yours, purely yours.
Thank You so much.
Suresh
At your service, always
---
---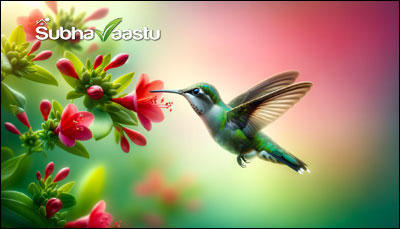 Vastu About Us:
Honestly speaking the birth to this Vastu Website placed in the year 2003, November, from that day we are thinking on how to serve genuine vastu articles with easy understanding method to the society..discussions goes on this issue...it takes nearly 3 years for good thoughts and finally we got one idea and amended so far. The above image is a bird, taking food from a flower, it shows that our intention is that read the articles, get information on Vastu Shastra, improve your skills from this website. This website is a flower, grasp what ever you want from this flower, this flower is always fresh and daily shines. Support the genuine websites and inform to your friends. This website is meant for doing well free services to the public. This website is a non profit motive website, use and let your friends may also use, so many poor people in the society now needs vastu help, or a simple vastu tip may change their life, if you inform this website to several contacts and dignitaries, they may utilise our free services and they may also communicate this website to their friends.
We opened one link which may be useful for our Indians, dear NRI's this link is particularly prepared for you, if you are an NRI then don't miss to open this Indian Vastu Shastra link. This is particularly prepared for our Indians. Use to read now.
---
---
---
---
---
---
---
---
Man of the Millennium :
We inspired with his great services to the man kind. Please don't miss to read this very interesting information.
Mr.Kalayanasundaram worked as a Librarian for 30 years. Every month in his 30 year experience(service), he donated his entire salary to help the needy. He worked as a server in a hotel to meet his needs. He donated even his pension amount of about ten lakh rupees to the needy.

He is the first person in the world to spend the entire earnings for a social cause. In recognition to his service, the American government honored him with the 'Man of the Millennium' award. He received a sum of Rs 30 crores as part of this award which he distributed entirely for the needy as usual.

Moved by his passion to help others, Super Star Rajinikanth adopted him as his father. He still stays as a bachelor and dedicated his entire life for serving the society. You can read more about him here.
All our Politicians, Film stars, Business magnets, cricketers Press and we all Indians should be PROUD and also should be ashamed of ourselves. American Government has honored him but we Indians even don't know that such a personality exist amongst us.

Atleast have the courtesy to pass this on and on till the whole world comes to know about this Great Good Samaritan.

Hat's off Kalayanasundaram.. We Indians are extremely proud of you and proudly say "THIS HAPPENS ONLY IN INDIA"

A will to serve combined with a sense of social justice has been the guiding principle of P. Kalyanasundaram, who has spent over 45 years in social service. A gold medalist in library science, he is also an MA in literature and history. During his 35-year-career as a librarian at the Kumarkurupara Arts College at Srivaikuntam in Tuticorin district, he gave away all his salary for charity and did odd jobs to meet his daily needs. He has also come forward to donate his body and eyes to the Tirunelveli Medical College.
The Union Government has acclaimed him as `The Best Librarian in India'. He has also been chosen as `one of the top ten librarians of the world'. The International Biographical Center, Cambridge, has honored him as `one of the noblest of the world', while the United Nations Organisation adjudged him as one of the Outstanding People of the 20th Century'. An American organisation has also selected him as the `Man of the Millennium.'
Mr. Kalyanasundaram, who has founded a social welfare organisation, `Paalam', shares his experiences in a chat with Prathiba Parameswaran. SIMPLICITY IN life and exemplariness in practice has been the hallmark of Mr. Kalyanasundaram. Born in August 1953 at Melakarivelamkulam in Tirunelveli district, he lost his father at a very young age. It was his mother, who inspired him to serve the poor. When he was at college, the Indo-China war broke out, and he contributed his gold chain to the then Chief Minister, Kamaraj, for the war fund. At this time around, he went to meet Balasubramanian, Editor, Ananda Vikatan. "He sent me away, saying he would write about me the day I donated something I had earned myself. I did not speak a word to anyone about what I had done. I took it as a challenge," Mr. Kalyanasundaram recalls. Ever since he got a job as a librarian in Tuticorin, he has contributed all his salary, pension benefits and ancestral property to social welfare. It was not until 1990, when he received his pension arrears and contributed it to the Collector's Fund, that the then Tirunelveli Collector felicitated him, despite his protests. The `Paalam' serves as a bridge between donors and beneficiaries: it collects money and materials from those willing to donate and distribute them among the weaker sections. It has also contributed to the cyclone relief funds in Tamil Nadu, Andhra Pradesh and Orissa, and has helped the earthquake victims in Maharashtra and Gujarat. "We cannot sustain ourselves, unless we contribute towards the society in someway or the other. I strongly feel if even one person does his bit towards social good, there will be some change," he asserts.
Mr. Kalyanasundaram feels that one must achieve something in his chosen field. His contribution to library science is immense. A thesis he submitted as part of his post-graduate course to the Madurai Kamaraj University fetched him distinction. He has also hit upon an easy way of tracing and accessing books in libraries.
His ability to strike a rapport even with youngsters is remarkable. He cites the instance when he started wearing khadi. At college, he was required to take classes on Gandhianism. "I had to speak about simplicity and everything Gandhi stood for, but I was clad in expensive clothes. That was when I decided to switch over to khadi," he relates. Since then he had always practiced what he stood for, making himself a role model for many youths.
He was popular among college and school students, and many of them have joined his organization. He has long-term plans for his organization. One is the setting up of a nationalized digital library with modern equipment, which could be accessed by people from all walks of life.
He also wants to set up an international children's university in Tamil Nadu, with foreign aid. However, he says, a mission has a meaning only when the right people are involved in it. The Directorate of Public Libraries should recruit people with a library science background to be librarians, he says. "And good librarians should have a broad knowledge of everything."
If you have 2 seconds time, then please inform this "information" (Page) to your friends. Your "TWO" seconds time may save our NATION and SoCieTy. If you don't have that soft corner and not interested to serve to the Nation and our society, kindly leave our website. We do see only the visitors / people here who have kind heart and service mind. Selfish mentalities may not always have light and fame in our society. IF YOU KNOW ANY POLITICIAN, PLEASE do SHArE THIS LINK WITH THeM.
---
---
India - A Land of Great Personalities :
Read this article, if you have a soft corner, please share this link with your friends, it may be useful for them.
What is this person managing things by sitting road side platform.
Omkar Nath Sharma is a man with a mission of establishing a medicine bank for the poor.. He comes from a financially modest background. He cannot walk fast or run ever since a childhood accident at 12 ruptured his knees. He looks after his son, who, after an accident, is often unwell. Yet, compassion comes easy to Omkar Nath Sharma who goes from door to door, collecting unused medicines and requesting people to donate drugs for patients in need. Affectionately called 'medicine baba' by children, Sharma wears a red kurta bearing his mobile number and the words 'Medicine Man'. He walks 5 km daily, tirelessly making the rounds of different localities throughout the year all over Delhi. After carefully scrutinizing the drugs and keeping meticulous accounts, Sharma donates them to patients through a network of around 10 NGOs and hospitals including Dr Ram Manohar Lohia Hospital and Deen Dayal Upadhayaya Hospital. Having spent 27 years as a medical assistant at Kailash Hospital, Noida, Sharma began his labour of love three years ago. It isn't an easy job. "Yes, some people are cynical and unmoved by the cause," he rues. "Many even think I am a cheat!" That's why gestures like a recent phone call from Kuwait warm his heart. "I was so touched and amazed when they offered to donate medicines all the way from there." Dr Mahavir Prasad Vast, head of pharmacy, Dr Ram Manohar Lohia Hospital, says, "It's difficult to find people like him, who despite their handicap are willing to serve mankind." We second that.
A great personality is living for us, moving for us, sharing time for us, spending money for us, looking for our good health, he is not expecting any thing from us, just collecting unused medicines to be shared with other people, who don't have money to buy, for this great cause, help him by sending this link to your friends/relatives, If you have 2 seconds time, then please inform this "information" (Page) to your friends. Your "TWO" seconds time may save your beloved people in our SoCieTy. If you don't have that soft corner and not interested to serve to the society, kindly leave our website. We do see only the visitors / people here who have kind heart and service mind. Selfish mentalities may not always have light and fame in the society. IF YOU KNOW ANY HospiTal ManaGement, PLEASE do SHArE THIS LINK WITH THeM.
Dear Readers if you know any great personalities serving society please share their information with us, we will publish here, do send email to us. Thanks in Advance.

---
---
How to find out the best vastu pandit in India?
Which direction is auspicious to place God Idols in a Pooja Room?
Is there any connection between Vastu Shastra and Trading business?
May I have any comments on this website services and people talk notes?
Some body says that 3 burners are not good in a Kitchen, is it true to believe?
As per Vastu Shastra, where exactly house to be constructed in a compound premises?
Southwest part is the right one to place Dining room as per Vaasthu Shastra Principles?
I am curious to know some thing about Vastu Shastra, where can I get such information?
I am interested to know about Vastu for House information, which link explains more about it?
What is the importance of Vastu Purusha in Vaasthu shastra a science of traditional architecture?
My friend Swamy told me that this Vasthu website published excellent notes on FATE, where is that link?
---
---
Reviews on Vastu Consultant Services Website SubhaVaastu.com
Aditya, who was just came to USA from India working as a software Engineer, he belongs to a traditional family and their forefathers are working in astro services only, I kept first floor bedroom3 is his living room. From starting I kept that 3rd bedroom for guests, any way he came from India and his brother is very close to me and that's the reason I hosted him in my house. He was very simple and honest guy, all of our family members likes him. He is very calm and more interested on education, he is always reading books. Most of the time he was in my library. Once we are searching for best vastu consultant in India, to show our new home in Hyderabad for evaluation, immediately Aditya showed www.subhavaastu.com website and informed me that his father likes this site very much and recommends to many residents who requires genuine vastu consultancy services. I stepped into this site and seen the hard work done by the team, wonderful website, I appreciate the entire team members for making such a beautiful website with useful stuff, specially images attracted me. Shortly I will share this vastu website information with my friends - Narayan Srivastava - Dallas - USA.
The website Subhavaastu.com is very informative.Sureshji, the founder of this website is according to me a great ¨human who has vast knowledge in vastushastra and his kindness to his clients are appreciated. He listens to his clients problems patiently and gives the appropriate remedies. His main motto is good service and he responses as quick as possible. I spoke to Sureshji as a stranger only, but after one phone call itself , I started feeling that he is a caring well wisher for whoever asks his help. He is a genuine person. He doesn't force you to spend money in the name of vasthushastra, he explains clearly where the problem is and tries to give very easy changes to have a peaceful life. Sathya Priya - Switzerland - (Chennai - India ).
Suresh gaaru, Please accept my namaskaarams, I am a software engineer, I am very impressed by your website and the service you are doing for the public. It is commendable that you are giving free vasthu services to armed forces, government offices etc. Nori Venkata Narasimham - Hyderabad - Andhra Pradesh - India.
I would like to share my experience working on our house plan and the expert assistance provided by Suresh garu. About our first house in USA, it is a Vidisha plot / tilted site (houses facing NE / SE/ NW/SW are called Videsha plot ). Most of the plots in the USA are of this kind for which getting the design as per our Vaastu is difficult. I believe the Science in the Vaastu rather than superstitions & believes associated with these. Since land is same, I believed Vaastu will still hold good in USA. I believe that Science in Vaastu tells us the importance of Sunlight and flow of air in the house and design the house such that our daily lives are harmonious & prosperous. A very simple theory, if the house gets good Sunlight in the morning (more Vitamin D) and get good natural air, you would be brighter and healthier, once your health/spirits are high you progress well in the life. Anyway to design a house on the Vidisha house it was a challenge and Suresh garu helped me in picking the land correctly and helped me in designing it to the principles of Science & Vaastu and most importantly adhering to the building codes of my community. Once getting the exterior load bearing walls & foundation correctly done, our biggest challenge was deciding the dimension of rooms in the house especially master bedroom, kids bedrooms & family rooms. I had long discussions with him and he was so patient in explaining the impacts of the changes clearly. I was impressed by his suggestions and truly appreciate his help & guidance. I have been the ardent reader of different Vaastu books from last 7 yrs and it seems Suresh garu has covered most of the points in his book and website (www.subhavaastu.com) with respect to Science in Vaastu. These are a wealth of knowledge and speaking to him is also kind of big help in coming up with a perfect design for our first house. We are going to get our house in next 4-5 months and in 2 years time I will definitely come back and share my life experience being in that house. About Suresh garu, he has a wealth of knowledge in terms of explaining science in Vaastu. I hope his suggestions and guidance will help many more for their better living - Shyam Vaddadi - California - USA.
---
Announcements
---
Sarvejanaa Sukhinobhavanthu
---
We are trying to publish complete vastu shastra information in our website, without your co-operation nothing will be happen here. Please support us by sending emails like what exactly you are looking here, based on your emails, we will plan to publish accordingly. With your only co-operation we will make this website as one of the best portal in our Indian vastu shastra websites history. In other countries once people get request invitation from any website or news papers people will come voluntarily and supported to make it as one of the best service oriented in their society. Indians are more than good when compare with other country people. Please come and share your thoughts, ideas, reviews, doubts, knowledge, opinions here. Dhanyavaad. Please write us by clicking this link Contact page.
---