Free Vastu Shastra Consultancy services to Indian Military
Free Vastu Shastra Consultancy Services to Indian Army :
Who is best Among us : -
One software engineer from Mumbai told me that he is working as systems analyzer at one reputed company. His family resides at Pune (Poona). Weekly once he meets his family and spends 2 days and 2 nights there, he says that this is a horrible thing leaving his family members for 5 days and 4 nights in a week – we understood his problem.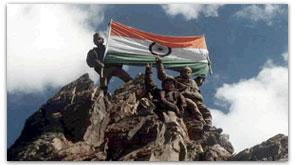 One Medical Representative working in a famous pharmaceutical company by name Gowalkar Subhash from New Delhi, when he leaves home comes back only after 3 or 4 days. He says that he wants to change his job, though his company provided with a car with full TA and DA with star hotel facilities and earns a monthly salary of Rs.50,000/- as also the extra income he saves from his TA and DA is nearly 20,000/-, over all he is getting 70000 per month. Nice job, now he wants to change his job, because of pain of leaving his family for 3 to 4 days in a week – Great, we understand his pains and troubles.
We think that leaving our family members frequently for long periods is a painful issue. Should we not think about our Military personnel ? do they enjoy their duty days with their family members ? more often may not be possible. They will have permission or leave to live with their family once in a while. How much pain they bear leaving their family for long periods.
With all of your blessings www.SubhaVaastu.com is renderingfree Vastu Shastra Consultancy Services to our Troops since 1992. Site, Building, Farm fields, House, factory, Mill, Stores, any property, Vastu "email" observation is totally FREE for our army personal. As our soldiers render great service to the Nation, please pass this website information to your known Military personal, soldiers, Jawans, then this website may reache atleast some one of the men in uniform. Service to the Nation is a Great thought, now it's an opportunity for us to do a small service to our beloved forces who serve our Nation. Act now, spread this website in Military areas or to your contact lists or to your friends.
While we are discussing this thought with Sri. Sridhar Nallmothu Chief Editor of "Computer Era" (Famous and Popular Telugu Monthly Computers Magazine) , he has done a great work by spreading our website to all his contacts list of nearly 12,000, we (Team of www.SubhaVaastu.com) sincerely appreciate his great support and service. When we remember Mumbai massacre and Kargil, please remember our Military, who die for us, but what about us ?????, shall we have a small and little patience to spread this website to atleast one of our forces, do we have time to do this small service to them ?
Dear Soldiers, no need to submit any of your credentials here. We respect your secrecy, be free here. We never ask your department, your section, your cader, posting or any other information including your phone number or your security code etc. We don't require any such information here. Some people are trying to get our free services by saying that they are working in Indian army. To filter out those hooligans, we require to get your plans on your official notepad, that is enough for us to know that you are working for our Nation India. What we are looking here is our free services to Indian Army Personal.
It is a great opportunity for us to serve the Nation. We are always looking to serve to our all Government properties, Indian Army, Air Force, Navy, all freedom fighter properties, old age homes, Association Buildings etc.
---
---
Back to
Vastu For House


Take me to
Palmistry
---
---
Read reviews on our vastu shastra website,
click this link for more information.
---
---
Their blood is shed, their lives are taken, their families suffer for our freedom, support Indian troops.
---
---
"Are you Indian, PleASe seNd this link to your contacts, they will forward to their friends, finally at least one of a National service person may receive email, so your 5 seconds time may utilize to our Nation India. Thanks in Advance for your services to India"
---
---
"The world suffers a lot. Not because of the violence of bad people, but because of the silence of good people!"
---
---
Sainath says that one should not show our front or back to Sun while discharging at toilets, is it right?
Can we place the Jhula chair at master bedroom, your answer is highly appreciated?
Which is the best location about the house was constructed in our boundary premises?

Is Island in kitchen is recommended, in some homes we found that they built islands at kitchen?

How many windows are there, inform their names through some images?

Which exact location of the toilet or bathroom is good for fixing the bath tub?
Is there any particular places are there to keep overhead water tanks on terrace, is North is good?
Ours is East facing home, we have more backyard, is there any wrong for this pointing?
Is there any easy to understand evaluation procedures are there for house vastu?

Which direction shops are good, which one I have to select for good business?

---
---
Reviews on Vastu Consultant Services Website SubhaVaastu.com
When I decided to join for a flat, my wife shouted that u r wasting time on Facebook, Twitter etc, and why not develop Vaasthu knowledge etc. After a weeks search I came across an excellent frank, scientifically designed, logically explained vaasthu website and thrilled as though I discovered something like EDISON the scientist. The discovery is that the SUBHAVAASTU WEBSITE. It gives an excellent introduction of vaasthu, its uses, for various uses like, home, business, even for bathrooms, balconies etc. I have never come across such a knowledgeable, useful, technical, scientific, vaasthu website maintaining its original sanctity. Its vast knowledge suitable to today's younger generation is a boon to the entire world. Its humble designer Mr.Suresh, a non profit, non commercial man is behind the website baffled me, and I am really astonished how he provides such an in-depth knowledge absolutely FREE of COST to everybody to understand vaastu knowledge and his approach is extremely practical with eyes wide open to the environs and appropriate to this fast world with practical low cost solutions, to everyone. I never knew as a private scientist that there is so much knowledge about vaastu where I couldn't find in any website. Mr.Suresh has burnt a lot of midnight oil to design this vastu website with feed backs, questions and so on. A KARMAYOGI LIKE MR.SURESH should be give due respect and weight not only buy appreciation. But also by recognition, money benefits by the society to pursue his noble research and knowledge in order to refine further knowledge for the generations to come. He should be encouraged by one and all to continue his NOBLE ENDEVOUR...HIS thankless job is a great service to the society. His noble thoughts and works should not go unwept, unhonored and unsung. Entire Indians and the world society should encourage such genius and I wish all the best for this excellent, useful, informative website SUBHAVAASTU, a free informative service never seen in the world and wish Mr.Suresh and all those who have contributed for this wonderful website he should give his contacts by telephone, his email ids and his services to one and all as he is already doing this great service without any monetary benefits a rare personality in our society, when I went with a problem he excellently guided me, with vaastu corrections etc. GOD &LORD OF ALL RELIGION BLESS HIM TO CONTINUE AND FURTHER REFINE THE VAASTU KNOWLEDGE and fill up the knowledge gap - Srinivasa Narayanan - Scientist - Chennai - India.
Hi I am KiranKumar, CEO & Founder of a leading Portal of Andhra Pradesh. I visited subhavaastu.com. I was very excited and surprised while browsing the portal. It contains a huge information about vaastu, which is really essential for mankind to lead a happy livelihood. I strongly feel we can't get this type of information from any consultant or any other source. The basic reason is lack of time with vaastu consultant to explore & express the pros and cons of our property vaastu. To greet for the same I spoke to Mr.Suresh the founder of this portal. I really appreciate Mr. Suresh garu. He is a vastu genius, kind hearted person with a strong passion towards technology and very good helping nature. Keep it up subhavaastu.com - Kirankumar - Hyderabad - Andhra Pradesh - India.
We are Software Professionals in USA, Initially to buy a home we searched internet, sent floor plans to India, then one of my friend suggested subhavaastu.com site, I was very impressed going through the site ,lot of information was provided, I contacted immediately Suresh garu for consultation. Being so busy he always responds to my emails and phone calls, clarified my doubts, He is so expert in giving consultation to USA properties. I feel him like a family member very frank, genuine and most of all patience. He do have immense knowledge in abroad properties, Indian properties by default. Anyone can give guidance, but he gives consultation with practicality not just some text book guidelines. He knows in and out how the structure, layout works and will give simple alterations, genuine Consultation. I have to salute to the tremendous work and efforts he puts in subhavaastu.com site - Sangeetha - New Jersey - USA
From past 2 months I am regularly observing your website and daily updations. There is no words to say "THANKS" to you all team members for this social cause. Amazing, astounding, sensational, awesome, breathtaking and remarkable in Indian history. You are GREAT PEOPLE ON THE EARTH. Continuously you are serving our society without any expectations, how great you are. Accidentally happen to see "about us" page in your website, I am extremely happy by reading kalayanasundaram life style, still there is such type of people on our earth?. dear team, i would like to be a part in your services. You have done a marvelous job. Don't hesitate to contact me when ever you require my services. The supreme power almighty be with you always - Hariraj - Singapore.
---
Announcements
Many residents removing trees in the name of Vastu Shastra. There is no need to cut off the trees. Trees welcomes positive power, standardness, education, oxygen, greenery, attraction, peace etc. Make our planet more green and live. For more information on Trees and Vastu click this link.
---