Free Vastu Shastra Consultancy services to Indian Military
Free Vastu Shastra Consultancy Services to Indian Army :
Who is best Among us : -
One software engineer from Mumbai told me that he is working as systems analyzer at one reputed company. His family resides at Pune (Poona). Weekly once he meets his family and spends 2 days and 2 nights there, he says that this is a horrible thing leaving his family members for 5 days and 4 nights in a week – we understood his problem.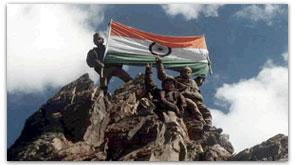 One Medical Representative working in a famous pharmaceutical company by name Gowalkar Subhash from New Delhi, when he leaves home comes back only after 3 or 4 days. He says that he wants to change his job, though his company provided with a car with full TA and DA with star hotel facilities and earns a monthly salary of Rs.50,000/- as also the extra income he saves from his TA and DA is nearly 20,000/-, over all he is getting 70000 per month. Nice job, now he wants to change his job, because of pain of leaving his family for 3 to 4 days in a week – Great, we understand his pains and troubles.
We think that leaving our family members frequently for long periods is a painful issue. Should we not think about our Military personnel ? do they enjoy their duty days with their family members ? more often may not be possible. They will have permission or leave to live with their family once in a while. How much pain they bear leaving their family for long periods.
With all of your blessings www.SubhaVaastu.com is renderingfree Vastu Shastra Consultancy Services to our Troops since 1992. Site, Building, Farm fields, House, factory, Mill, Stores, any property, Vastu "email" observation is totally FREE for our army personal. As our soldiers render great service to the Nation, please pass this website information to your known Military personal, soldiers, Jawans, then this website may reache atleast some one of the men in uniform. Service to the Nation is a Great thought, now it's an opportunity for us to do a small service to our beloved forces who serve our Nation. Act now, spread this website in Military areas or to your contact lists or to your friends.
While we are discussing this thought with Sri. Sridhar Nallmothu Chief Editor of "Computer Era" (Famous and Popular Telugu Monthly Computers Magazine) , he has done a great work by spreading our website to all his contacts list of nearly 12,000, we (Team of www.SubhaVaastu.com) sincerely appreciate his great support and service. When we remember Mumbai massacre and Kargil, please remember our Military, who die for us, but what about us ?????, shall we have a small and little patience to spread this website to atleast one of our forces, do we have time to do this small service to them ?
Dear Soldiers, no need to submit any of your credentials here. We respect your secrecy, be free here. We never ask your department, your section, your cader, posting or any other information including your phone number or your security code etc. We don't require any such information here. Some people are trying to get our free services by saying that they are working in Indian army. To filter out those hooligans, we require to get your plans on your official notepad, that is enough for us to know that you are working for our Nation India. What we are looking here is our free services to Indian Army Personal.
It is a great opportunity for us to serve the Nation. We are always looking to serve to our all Government properties, Indian Army, Air Force, Navy, all freedom fighter properties, old age homes, Association Buildings etc.
---
---
Back to
Vastu For House


Take me to
Palmistry
---
---
Read reviews on our vastu shastra website,
click this link for more information.
---
---
Their blood is shed, their lives are taken, their families suffer for our freedom, support Indian troops.
---
---
"Are you Indian, PleASe seNd this link to your contacts, they will forward to their friends, finally at least one of a National service person may receive email, so your 5 seconds time may utilize to our Nation India. Thanks in Advance for your services to India"
---
---
"The world suffers a lot. Not because of the violence of bad people, but because of the silence of good people!"
---
---
Sainath says that one should not show our front or back to Sun while discharging at toilets, is it right?
Can we place the Jhula chair at master bedroom, your answer is highly appreciated?
Which is the best location about the house was constructed in our boundary premises?

Is Island in kitchen is recommended, in some homes we found that they built islands at kitchen?

How many windows are there, inform their names through some images?

Which exact location of the toilet or bathroom is good for fixing the bath tub?
Is there any particular places are there to keep overhead water tanks on terrace, is North is good?
Ours is East facing home, we have more backyard, is there any wrong for this pointing?
Is there any easy to understand evaluation procedures are there for house vastu?

Which direction shops are good, which one I have to select for good business?

---
---
Reviews on Vastu Consultant Services Website SubhaVaastu.com
We are Software Professionals in USA, Initially to buy a home we searched internet, sent floor plans to India, then one of my friend suggested subhavaastu.com site, I was very impressed going through the site ,lot of information was provided, I contacted immediately Suresh garu for consultation. Being so busy he always responds to my emails and phone calls, clarified my doubts, He is so expert in giving consultation to USA properties. I feel him like a family member very frank, genuine and most of all patience. He do have immense knowledge in abroad properties, Indian properties by default. Anyone can give guidance, but he gives consultation with practicality not just some text book guidelines. He knows in and out how the structure, layout works and will give simple alterations, genuine Consultation. I have to salute to the tremendous work and efforts he puts in subhavaastu.com site - Sangeetha - New Jersey - USA
The website Subhavaastu.com is very informative.Sureshji, the founder of this website is according to me a great ¨human who has vast knowledge in vastushastra and his kindness to his clients are appreciated. He listens to his clients problems patiently and gives the appropriate remedies. His main motto is good service and he responses as quick as possible. I spoke to Sureshji as a stranger only, but after one phone call itself , I started feeling that he is a caring well wisher for whoever asks his help. He is a genuine person. He doesn't force you to spend money in the name of vasthushastra, he explains clearly where the problem is and tries to give very easy changes to have a peaceful life. Sathya Priya - Switzerland - (Chennai - India ).
I am R.Gopu S/o. A.B.Ramalingam working in Abu Dhabi. India (Chennai - Tamilnadu ) is my native place. We were setting up to construct new house in Chennai for which my father consulted few vaastu consultants in CHENNAI. My father & we were not happy with the response and decided to look for a reliable Vaastu consultant. I have checked with my friends about a reliable vaastu consultant(s) and their information in India. One of my friend had sent some details of "subhavaastu" website, I had gone through the contents in the web site. I am very impressed about the detail information and the approach in categorizing them according to various residential purposes (house, factory etc). The other important fact is that the details are given in various languages such as English, Telugu, Hindi, Kannada, Tamil. Through the given contact details I have decided to discuss with Mr. Suresh who is founder of "Subhavaastu" website and the author. After discussion with my father we approached Mr.Suresh and discussed about vaastu related matters with him. He accepted our request and rendered the services to fullest of our satisfaction. We realized that his services are meant for money rather the serving the society through the knowledge what he has. Mr.Suresh visited our site in Chennai and he has given valuable suggestions to meet the required Vaastu. We are very impressed of his great service and support. His knowledge on the subject is tremendous. I do not have any hesitation in strongly recommending about Mr.Suresh for the future services who are in need. As known to everyone the site gives the general concept and rules of Vaastu, however it is always recommended to get the site inspected by reliable vaastu consultant, in this case Mr.Suresh. The fees charged for consultancy are utilized back to the development of website which is beneficial to the society - Ramar Gopu - Abu Dhabi - UAE.
Dear Suresh bhai, u came to us like an angel who has given us the new direction to live. By my heart I say that u are one of the messengers of god who has come to flourish the world with God's golden light. Not only the vastu, even in astrology u r the master. We went to so many places before meeting you spent around thousand of RIALS however the satisfaction we got from ur suggestion we didnt get any where else. I pray to god to send us love and light. Thank u. With Regards - ZainabAbdullah Al kaabi - Muscat - Oman Country.
---
Announcements
---
Good News to all spiritual thought lovers, we started Spiritual Wallpapers section here.
---
Sarvejanaa Sukhinobhavanthu
---
We are trying to publish complete vastu shastra information in our website, without your co-operation nothing will be happen here. Please support us by sending emails like what exactly you are looking here, based on your emails, we will plan to publish accordingly. With your only co-operation we will make this website as one of the best portal in our Indian vastu shastra websites history. In other countries once people get request invitation from any website or news papers people will come voluntarily and supported to make it as one of the best service oriented in their society. Indians are more than good when compare with other country people. Please come and share your thoughts, ideas, reviews, doubts, knowledge, opinions here. Dhanyavaad. Please write us by clicking this link Contact page.
---