Warehouse | Store Room | Godowns | Stocks - SubhaVaastu.com
Vastu Shastra simple tips for Store Room or Ware House :
Ware House, Store Room, Godown, Stock Room, Stock point : In India generally people are calling ware houses as godowns or store room, stock point etc. In olden days many of our houses have the store room, on those days our houses are very bigger and accommodate to many rooms and many guests. Now any guest came to us, we may hide from him, or try to lock the doors if we know that the guest is coming to us, its only because of no time and busy in our regular works. Otherwise we never do like this. If you go to villages, the people will affectionately come to us and invite us for lunch or some coffee or Tea. But we are not following that tradition., Why ? In vastu shastra Store room plays a vital role. Grains and provisions are stored in the house for their ready availability and use in emergency. Northwest is the best direction for storing grains. There will never be any shortage of grains or provisions, if stored in the northwest, here the house must have the Northeast-north door or Northeast-east door. For storing grains, mezzanine floor can be constructed in south or west or southwest of the storeroom. Cupboards or racks should be placed in the heavy directions. Sacks containing annual provisions should be stored in the Southwest direction while sacks containing provisions of daily use should be stored in the Northwest. Always leave eastern side vacant in the store room.
At Northeast always try to keep a pitcher or vessel filled with drinking water. Water vessels should always be with water, it should not be empty. Store the flammable materials like kerosene, cooking gas cylinder, and other fuel used for cooking purposes in the Southeast. Oil, butter and ghee should be stored in between the south and southeast. Sunlight and solar heat will keep them pure. Store milk and curd in between the North and northeast. (This matter is from www.subhavaastu.com) Your door should preferably be in the north or east direction. Please note that for Southeast direction kitchens , There should be no door in the southwest direction. Place a window in the north, east or west direction. White, blue or yellow are the desirable colours of the tiles and the walls. He is the lord deity of survival. Food is essential for our survival. East is the direction of new life. Food bestows new life to all living beings. Empty containers are not auspicious in the store room. Dispose off empty containers or fill up them with some grains or other material. Remove all the cobwebs from the granary. Avoid taking out any provisions from the granary. Avoid taking out any provisions from the granary in the twilight period. Sleeping in the granary at night is never recommended. Your can't enjoy a sound sleep here. Different thoughts will start haunting your mind.
Storage Room for waste materials :
Keep on your eye on waste material in the house. The waste materials or articles may create tamas and make the inhabitants inactive and lethargic. Whenever necessary, lumber room (if you have any kind of waste wood storage) should be built in the Southwest corner of the open space around the main building, it is also called as "Upagruha". It may have support of the south and west walls of the paishacha or Pisacha area or zone. If space in the paishacha zone is not feasible, lumber room should be placed in the southwest zone of the building.
The space for storage of waste should have minimum floor area. It should remain as heavy as possible. It is the ideal place for storing heavy material. The door of the lumber room should be in the north or east direction. It should be made of one shutter or door. Lumber room door can be of lesser height than other doors of the building. Windows in the lumber room are required, otherwise bad smells may form and it may harm when some body enters into the room so atleast one window will be better to have in the East or North direction, west direction window is also not bad. Use dark grey or blue color as wall paint. Grey color represents earth element. Avoid white and yellow color. (This matter is from www.subhavaastu.com)These colors energize the room. Lumber is the place full of tamas energy. Avoid storing any watery element in this area. There should not be any dampness or cracks in the walls. The flooring should be even throughout. uneven flooring is inauspicious. The Southwest room or store room floor height should always be height or elevated from all other floor levels in the entire compound wall. Any construction defect should be immediately repaired, late action may damage further structure. Lumber room is meant for storing dead articles. It is not a place for living, sleeping or such like other activities. Lumber rooms in the Southwest accumulate negative energies of solar rays. People occupying this place during the daytime become quarrelsome, demonic and troublesome in the long run. Ultimately, benefits are lesser than the problems created. If sick persons are kept in this room death draws nearer. This area is full of tamas energy of Rahu, the sarpa. Avoid visiting lumber room in the afternoon, evening or night. (This matter is from www.subhavaastu.com) Heavy breathing in the lumber room may cause heaviness in the chest and uncomfortable feeling. Don't keep your important documents, cash or jewellery in this room. No photographs or idols of gods are recommended here. Don't burn any incense here. This is not the place for doing any auspicious work. Gossiping, laughing or talking loudly while standing in this room should be avoided. Such acts will curtail your happiness in life. There should not be any basement in this portion. Basement may damage entire infrastructure.
Please observe this image, the store
room
is at Nairuthi Block, this place is very best for Store all the things.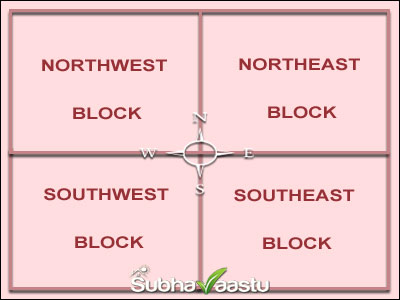 Observe the
Southwest
area Store room. This area is perfectly suitable for Store room, we cannot spare the entire area for store
room
, but provide as much as possible for store room based on your requirement.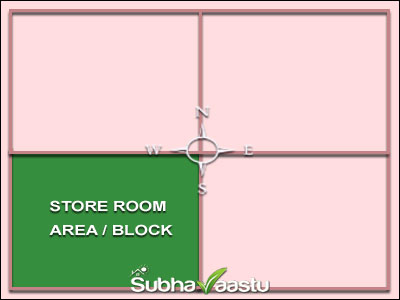 Here the image is changing into different positions for your understanding. In every house or plot there must be 4 parts one is 1.Ishan (Northeast), 2. Agneya (Southeast), 3. Nairuthi (Southwest), 4. Vayavya (Northwest) blocks or portions, at Nairuthi corner or block or portion we have to plan for store room. In the above images you seen that the entire Nairuthi part has been provided for store room, you can also do like this or observe this image, here one black colored mark is covering Southwest, South and west areas, you can plan to construct or keep the store room in that area. Store room means is contains several old or new materials, waste or unused materials so its better to have one good idea with one expert vastu consultant
PLEASE WAIT 10 "SECONDS" HERE.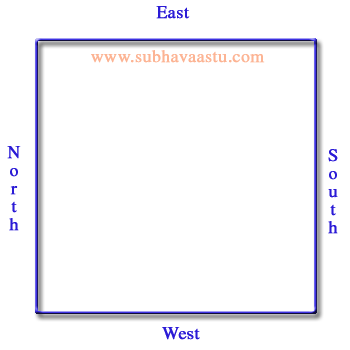 One of the dangerous
step
in the name of Vastu shastra in the
house
is
constructing
the store room towards Northeast direction or corner of the house, it creates lots of problems. It is strongly recommends that to remove the store
room
immediately without any consulting the expert
vastu
consultant.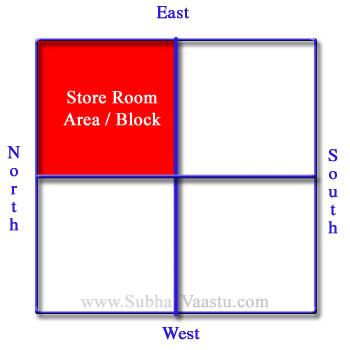 Store room towards
Southeast
is not recommended, if you don't have any other place or space in the
house
, then there is no other way expect this Southeast corner, then its OK. But strong recommendation is store room towards
Southwest
is excellent. If you have any store room towards Southeast corner, then open one
door
towards Northeast-north. If you approached one best vastu consultant, after visiting the
property
he guides you the good thought, there after you will get more good enough things from that
house
.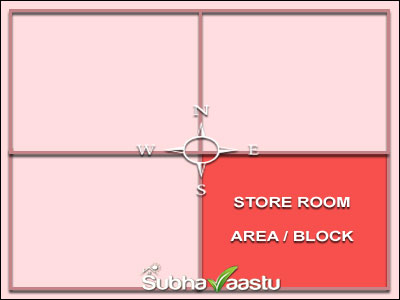 Store room towards Northwest is not recommended, if you don't have any other place or space in the
home
, then there is no other way expect this
Northwest
corner, then its ok. But strong recommendation is store
room
should always be towards Southwest and it is best idea. If you have any store room towards Northwest corner, then open one door towards
Northeast
-east. If you approached one good vaastu consultant
,
if he visited the
property
he may recommends you the best thought, those ideas may turn your life, who knows it.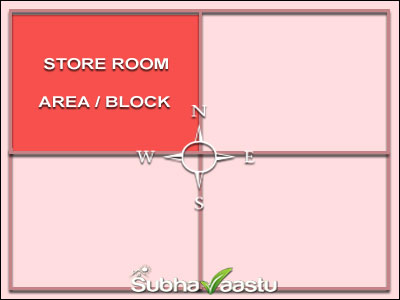 Observe the store room towards
Southwest
corner, we have shown some numbers here. "1" is superior quality for the store room in the
compound
premises. Like wise 4 is least preference placement for the store
room
.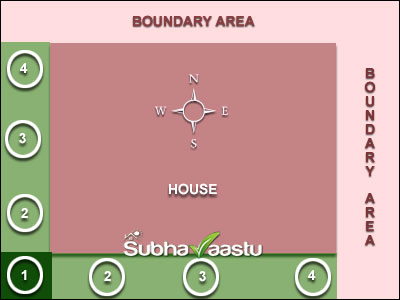 Now Observe the opposite qualities :
Here the Store room is towards Northeast corner and the red shade is shown. Northeast is the full red and while it moving towards Southeast and Northwest the shade is light in red colour, that means Northeast Store room is too dangerous. But we never recommends you for the Northwest or North and Southeast or East store rooms. Please don't forget the same.
Your suggestions are highly appreciated here.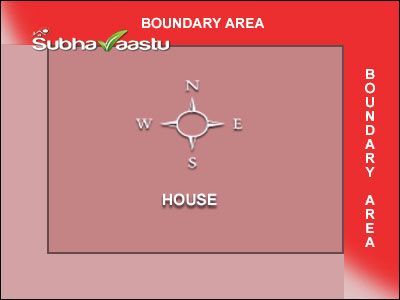 Keeping an eye on your entire property structural system and there after decide whether store room is needed for your requirements or not, you may go for mezzanine instead of store room. If store room is compulsory, then you may approach one vastu expert and show your property and get his recommendation and there after only you may start the work, without having any experts advise don't do any practicals, it may harm you. If you have basements, then it is better to stop the store room work and wait for one good suggestion from experts.
---
---
Is Southwest is good to have dining room and dining table?
In my brother home we found one toll-stone what should we do?
Which place is the best to keep the car/vehicle/garage at my home?
We are planning to keep the overhead water tank, which is the best suitable place?
My friend told me that we can download  leaders wallpapers from this website, can we have them?
When doing pooja which direction is best to perform prayer?
---
---
Back to
Vasthu for Dining Room


Take me to
Vaastu Shastra for Master Bedroom
---
---
Reviews on our Vasthu Shastra Website :
Dear Suresh Garu, I was wonder by having your guidance at our home, I never believe that yourself came to our home premises and suggesting us the modifications. We thought that you may be sending your staff to observe our home, anyway thank you so much for coming. We done all the alterations and as per your guidance we have created south road, several people here said that we are doing wrong step, but, we have a great faith on you and done the changes as per your suggestions. Now all of our problems solved and running all concerns peacefully, now we don't have any litigation from the departments and other disputes are also solved. Its only because of your suggestions. We are recommending your name to our friends who are in need of vastu shastra. Thanks a lot sir. Ravi Kumar - Shamshabad - Hyderabad - India.
I first came to know about this website in 2009 while I was casually searching about bastu consultants in Google search engine. Since then I have very good relation with Suresh garu not only on vaastu matters and in personal as well. For the first time when I asked about consultation fee I thought it will be high. But to my surprise the charges were very less and the services are of class in nature. I realized many vaastu consultants who give solution but hesitant to answer in detail for questions and or clarify the doubts on the discussed plan/house. But Suresh garu was kind enough to answer all my queries in detail and patiently. I amazed about his clarity & command on the subject. I also realized that the major portion of his service charges is reinvested in developing the website (subhavaastu) which is useful for the persons like me. After going through this web site in detail, it gives me a confidence that the other vaastu sites neither this exhaustive nor the consultant is co-operative as I noticed there will be only contact details. Suresh garu gives free services to government offices and Army personnel. This approach from him impressed me a lot. Occasionally we feel to get the services in cheaper rates, but it could be catastrophic if the changes made (to the plan/house) could be wrong as we do not have the right information/clarification. Based on my experience with Suresh garu, his services are excellent and the prices are affordable. It is always better to approach a professional doctor when we are in need of a treatment for disease. As mentioned earlier his service charges are very less, for comparison I can say we pay $1 USD for $10 USD worth of services. I do not have any hesitation in recommending him for (y)our needs based on my experience - T. Bharath Kumar Reddy - Rayachoti - Kadapa Dist - Andhra Pradesh - India.
Reviews on Vastu Consultant Services Website SubhaVaastu.com
Aditya, who was just came to USA from India working as a software Engineer, he belongs to a traditional family and their forefathers are working in astro services only, I kept first floor bedroom3 is his living room. From starting I kept that 3rd bedroom for guests, any way he came from India and his brother is very close to me and that's the reason I hosted him in my house. He was very simple and honest guy, all of our family members likes him. He is very calm and more interested on education, he is always reading books. Most of the time he was in my library. Once we are searching for best vastu consultant in India, to show our new home in Hyderabad for evaluation, immediately Aditya showed www.subhavaastu.com website and informed me that his father likes this site very much and recommends to many residents who requires genuine vastu consultancy services. I stepped into this site and seen the hard work done by the team, wonderful website, I appreciate the entire team members for making such a beautiful website with useful stuff, specially images attracted me. Shortly I will share this vastu website information with my friends - Narayan Srivastava - Dallas - USA.
The website Subhavaastu.com is very informative.Sureshji, the founder of this website is according to me a great ¨human who has vast knowledge in vastushastra and his kindness to his clients are appreciated. He listens to his clients problems patiently and gives the appropriate remedies. His main motto is good service and he responses as quick as possible. I spoke to Sureshji as a stranger only, but after one phone call itself , I started feeling that he is a caring well wisher for whoever asks his help. He is a genuine person. He doesn't force you to spend money in the name of vasthushastra, he explains clearly where the problem is and tries to give very easy changes to have a peaceful life. Sathya Priya - Switzerland - (Chennai - India ).
Suresh gaaru, Please accept my namaskaarams, I am a software engineer, I am very impressed by your website and the service you are doing for the public. It is commendable that you are giving free vasthu services to armed forces, government offices etc. Nori Venkata Narasimham - Hyderabad - Andhra Pradesh - India.
I would like to share my experience working on our house plan and the expert assistance provided by Suresh garu. About our first house in USA, it is a Vidisha plot / tilted site (houses facing NE / SE/ NW/SW are called Videsha plot ). Most of the plots in the USA are of this kind for which getting the design as per our Vaastu is difficult. I believe the Science in the Vaastu rather than superstitions & believes associated with these. Since land is same, I believed Vaastu will still hold good in USA. I believe that Science in Vaastu tells us the importance of Sunlight and flow of air in the house and design the house such that our daily lives are harmonious & prosperous. A very simple theory, if the house gets good Sunlight in the morning (more Vitamin D) and get good natural air, you would be brighter and healthier, once your health/spirits are high you progress well in the life. Anyway to design a house on the Vidisha house it was a challenge and Suresh garu helped me in picking the land correctly and helped me in designing it to the principles of Science & Vaastu and most importantly adhering to the building codes of my community. Once getting the exterior load bearing walls & foundation correctly done, our biggest challenge was deciding the dimension of rooms in the house especially master bedroom, kids bedrooms & family rooms. I had long discussions with him and he was so patient in explaining the impacts of the changes clearly. I was impressed by his suggestions and truly appreciate his help & guidance. I have been the ardent reader of different Vaastu books from last 7 yrs and it seems Suresh garu has covered most of the points in his book and website (www.subhavaastu.com) with respect to Science in Vaastu. These are a wealth of knowledge and speaking to him is also kind of big help in coming up with a perfect design for our first house. We are going to get our house in next 4-5 months and in 2 years time I will definitely come back and share my life experience being in that house. About Suresh garu, he has a wealth of knowledge in terms of explaining science in Vaastu. I hope his suggestions and guidance will help many more for their better living - Shyam Vaddadi - California - USA.
---
Announcements
Sarvejanaa Sukhinobhavanthu
---
We are trying to publish complete vastu shastra information in our website, without your co-operation nothing will be happen here. Please support us by sending emails like what exactly you are looking here, based on your emails, we will plan to publish accordingly. With your only co-operation we will make this website as one of the best portal in our Indian vastu shastra websites history. In other countries once people get request invitation from any website or news papers people will come voluntarily and supported to make it as one of the best service oriented in their society. Indians are more than good when compare with other country people. Please come and share your thoughts, ideas, reviews, doubts, knowledge, opinions here. Dhanyavaad. Please write us by clicking this link Contact page.
---