Details

This Page Hits:13112
Vastu Consultant in Bhubaneswar - Cuttack - Puri - Balasore - Odisha (Orissa) - SubhaVaastu.com
Vastu in Odisha: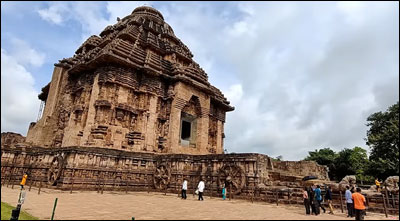 Must visit spiritual place. Konark Sun temple (Surya Develaya) in Konark. Which is almost 66 kms from Bhubaneswar. Konark is Southeast towards Bhubaneswar (BBSR), the capital city of Orissa. From Puri spiritual city to Konark is 36 kms.
This road way is almost coastal highway. Vastu wise this temple is best example for East facing. Temple is exact 90°. The temple is imputed to the King Narasingha Deva 1 (1250 CE) of the Dynasty "Eastern Ganga".
This is a remarkable pilgrimage location for Hindus, who gather for Chandrabhaga Mela in the month of every February.
Kamat food court is very nearest Hotel to the Sun temple, this is a vegetarian hotel.
One vastu consultant in Bay area and one vastu expert in Texas like to visit Konark temple and asked us for guidance in the year 2012. This temple is the best example of attracting all around the world. The magnificent structure and a great temple, one must visit.
We liked Orissa very much, only because of people commitment and honesty. They stand on the word what they had given to others. We have many clients in Orissa, we like their nature. They are very prompt and they never cheat. Our sincere salutes to the Orissa people.
Thanks to Odisha land and people of Odisha. Boldly we are saying to all, Odisha people are the best in paying consultancy charges.
Some Odisha people settled in USA, UK, and Australia and while in our consultancy, some residents postpone paying our charges due to their urgency to meet their tasks.
Later they first pay our consultation charges and asking excuses. Even today, we don't have one client who avoided the payments after our service.
First, they will pay and then only ask the doubts. Yes, believe it or not, when they are calling us the first time, they are asking us how much need to pay for the phone consultation, yes, for phone consultation also they need to pay. How many of us living with such impressive thoughts.
Last year we got one call from USA, he belongs to Odisha and obtained some suggestions over a phone call, he talked with us for a moment of only 7/8 minutes. For that he wishes to pay our service charges, we deny to collect money.
But he forced and register one software for our website. He never leaves us without payment. How great it is, profound inspiring noble gesture.
This is not our opinion, some of the known famous vastu experts also stated the same. In our vastu consultancy services, we are meeting with different vastu specialists and most of them also stated the same.
Which personality is behind this concept. Our respectable gratitudes and salutes to that personality behind this honesty development.
Dear residents of Odisha, here is a small appreciation and gratitude gift to all of the residents of Orissa state. We are strongly decided to provide 100% free online vastu consultancy services to all Orissa people who live "ABROAD". Use this promo code "Cultured People" at the subject line and get our totally free online vastu services from 17th of November 2018 to 17th of December 2018.
In this period we never ask any questions, anyone who lives abroad (should belong to Orissa state only) can avail our free online vastu services.
Use this promo code "Orissa Residents", this promo code works from November 20th of 2018 to 31st December 2018. This offer is only for the Orissa state properties.
Not belongs to the properties which are in other countries. Inform your Odisha friends who need our vastu consultancy services.
Vastu for East facing house many thought about this would be safe direction, if your idea is also same, then check this link.
Before buying or constructing the West facing home, then visit this Vastu for West facing house link.
How much money we will get if we bought the North facing home. Check this Vastu for North Facing House link, how to analyze North facing homes.
We prepared this Vastu for Northeast facing house link with more than expected images. Is all NE facing homes are good?
Cautious required when buying the NW facing homes. This Vastu for Northwest Facing House link has ample information.
Some never had good sleep, when they bought some directional facing homes/plots. For example, take this Vastu for Southeast facing house link. Need guidance from vastu guru before buying the SE facing homes.
Many vastu known people may suggest, not to buy South facing homes. What is the main problem, check this Vastu for South facing house weblink to know some of such information.
We tried our level best to provide good info on this Vastu for Southwest facing house. Your feedback is most important.
Interested to start a shop, then see this Shops vastu link. Had huge content published which may be useful for the common people.
Where should owner sit, where should the stocks, most of things were covered in East Facing Shops vastu link.
Some thought that all North shops are excellent in giving very good results, is it true. Visit this North Facing Shops vastu link to understand more on this direction shop.
How many people knows about South Facing Shops vastu, but many were terrorized by taking the South facing shops. Is it really catastrophy situations has to be faced in this facing.
Just visit one time to West Facing Shops vastu link. The visitor will definitely appreciate us for providing such heavy information.
Odisha Information:
Odisha, formerly known as Orissa. Situated in the East coast of India with the beautiful seashore of the Bay of Bengal lining the state. The capital of Odisha state is Bhubaneswar (BBSR).
Odisha has a rich culture and tradition. It is also called 'the land of temples' as there is several exotic temples in the state. You will find more than hundreds of beautiful temples, in the capital Bhubaneswar (BBSR).
The Jagannath temple of Puri and the Sun Temple of Konark are world famous. The official and most widely spoken language of Odisha is Odia (earlier known as Oriya). The major attraction of Odisha is the Odissi dance.
Odisha is the 9th largest state of India by area sharing its boundaries with West Bengal to its Northeast, towards South direction the state of Andhra Pradesh is located and Chhattisgarh to its West and Northwest, and Jharkhand to its North.
Almost one-third of the state is covered by forests and greeneries, making it a place of rich biodiversity. There are many wildlife sanctuaries in Odisha providing inhabitation to elephants, tigers and other incredible wildlife of the state. Chilika lake of Odisha is India's largest coastal lagoon protected by the Chilika Lake Bird Sanctuary, harboring more than 150 resident and migratory species of birds.
A major part of the Odisha's population is engaged in agriculture. The major crop produced here is rice and the state is one of the largest producers of rice in the country contributing one-tenth of the rice production in India.
The state is also rich in minerals like coal, bauxite, iron ore, limestone, and various other minerals. Thus, most of the industries here are mineral-based industries.
The first ever integrated steel plant of India, Rourkela steel plant is situated in this state. Major factories like Jindal Steel, NALCO, ESSAR Steel Authority of India, Posco etc, have played a significant role in the industrial sector. There are a lot of small-scale industries of handloom and handicraft that contributes majorly towards the state's economy.
In ancient times, the name of the state Odisha was Kalinga. The great Mauryan ruler Ashoka conquered Kalinga in the 261 BC. The resulting bloodshed, devasting effects and the suffering of the Kalinga War deeply affected Ashoka who turned into a pacifist and embraced Buddhism.
In the 4th century AD, Guptas controlled the state. In the 13th and 14th century, Muslims gained prominence in the state. The state also ruled by the Marathas and the Nizam of Hyderabad.
The Britishers subjugated Odisha in 1803 A.D. At that period, Odisha and Bihar were a part of Bengal which all got separated in 1936. Odisha became India's constituent state in 1950.
Odisha, like all the other states of India, is governed by the government parliamentary system. Odisha contributes 10 members to Rajya Sabha and 21 members to Lok Sabha. The main active political parties of Odisha are the Biju Janata Dal, Bhartiya Janata Party, and the Indian National Congress.
Vastu in Odisha has a significant place and scope. Vastu Consultant in Orissa provides valuable Vastu Suggestions to correct the vastu of Office, factory, and Home. Many architects are seeking Vastu Guru in Odisha for creating buildings and architects.
The Konark Temple built in the 13th century reflects the unbelievable architectural skill which is still one of the finest monuments ever made by man.
Nowadays, there have been a lot of industrial activities in Odisha due to the availability of natural resources. Vastu expert plays an important role in setting up a new industrial unit. The concept of Vaastu has gained a wide acceptance in the industrial sector.
People living in the capital city of BBSR are also seeking the advice of Vastu consultant in Bhubaneswar (bbsr) for their home and office for a prosperous, peaceful and healthy living. Vastu Specialist suggests the best vastu for House by correcting the Vasthu defects.
Odisha State Capital City: Bhubaneswar
Area 155,707 sq.km
Districts 30
Population 36,706,920
Literacy 63.61%
Language Oriya
Main Crops Rice, Oil Seeds, Pulses, Jute, Sugarcane, Roselle, Coconut, Turmeric, Tea, Rubber and Cotton
State Bird Blue Jay
State Animal Sambar (Cervus)
State Flower Asoka
State Tree Aswattha
Popular Rivers Baitarani, Bhargavi, Bhede, Brahmani, Budhabalanga, Chitroptala Daya, Devi, Dhamra Ib, Kadua, Kathajodi Kharkai, Koina, Kuakhai Kushabhadra, Mahanadi Malaguni, Nagavali Ong, River Kolab, Rushikulya, Sabari, Sankh Sileru, South Karo, South Koel, Subarnarekha, Surubalijora, Tel, Telen Vaitarani, Vamsadhara
Important Cities Bhubaneshwar, Cuttack, Konark, Puri, Jeypore, Keonjhar, Balasore, Bhawanipatna, Chandipur, Dhauli, Dhenkanal, Gopalpur, Lalitgiri-Udaigiri-Ratnagiri, Pipli, Raghurajpur, Sambalpur, Satyabadi, Taptapani
Tourist Attractions Konark Sun Temple (Konark), Jagannath Temple (Puri), Lingaraja Temple (Bhubaneswar), Puri Beach (Puri), Nandankanan Zoological Park (Bhubaneswar), Konark Beach (Puri), Dhauli Giri Hills (Bhubaneswar), Raghurajpur Artist Village (Puri), Ram Mandir, Bhubaneswar (Bhubaneswar), Udayagiri Caves (Bhubaneswar), Chilika Lake (Puri), Mukteswara Temple (Bhubaneswar), Chandrabhaga Beach (Konark), ISKCON Temple (Bhubaneswar), Rajarani Temple (Bhubaneswar), Hirakud Dam (Sambalpur), Swargadwar Beach (Puri), Museum of Tribal Arts & Artifacts (Bhubaneswar), Dhauligiri Shanti Stupa (Bhubaneswar), Odisha State Museum (Bhubaneswar), Ashokan Rock Edict (Bhubaneswar), Mangalajodi (Khurda), Chilika Wildlife Sanctuary (Puri), Taratarini Temple (Brahmapur), Hanuman Vatika (Rourkela), Cuttack Chandi Temple (Cuttack), Parasurameswara Temple (Bhubaneswar), Khandagiri Caves (Bhubaneswar), Chandipur Beach (Balasore), Gopalpur Beach (Ganjam)
Assam Location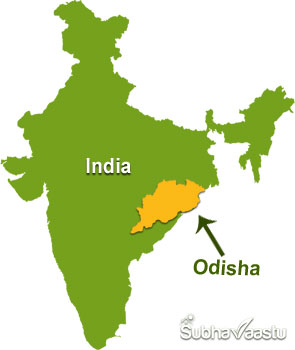 Assam Map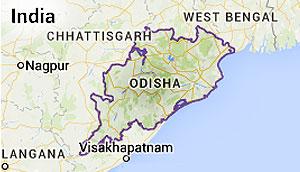 Desktop Wallpaper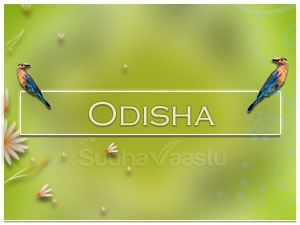 Mobile Wallpaper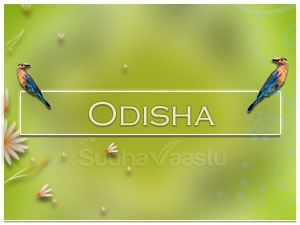 List of Orissa Districts:
Angul

Gajapati

Malkangiri

Balasore

Jagatsinghpur

Nawarangpur

Bolangir

Jaipur

Nayagarh

Boudh

Jharsuguda

Nawapara

Bhadrak

Keonjhar

Puri

Bargarh

Kalahandi

Kandhamal

Cuttack

Koraput

Rayagada

Deogarh

Kendrapara

Sambalpur

Ganjam

Khurda

Sundargarh

Dhenkanal

Mayurbhanj

Sonepur
Request from Vastu Consultant Services Website SubhaVaastu.com
If you belongs to Odisha (Orissa) State or you have more knowledge on Odisha State, please guide us to publish most accurate and faithful information on Odisha State.
With your honest information, many tourists may route to your state and your people will earn more money and an attractive Business.
Most of us are supporting foreign country websites, now the time came, join with Indian websites and support our websites only.
Please inform the tourist spots, interesting places to visit in Odisha State. Please Contact Us to publish your articles.
Are you Vaastu specialist, Vastu Shastri, Vaasthu Consultant, Vasthu expert, Vaastu guru, then write your vastu shastra experiments in Odisha State. We will publish them after thorough scrutiny.
Vastu Testimonials Delivered By Respected Residents
Dear Suresh, I am pleased to inform you that like the way you provided consultation for my home and explained to me all the changes required inside and outside home. I really appreciate the diagrams that you prepared for my home with pictures and arrows showing the changes need to be done. Above all, you explained very well the reasons behind changes you recommended for my home with great clarity and sense of humor. No doubt in my mind, you are the best Vastu expert, I really appreciate your dedication by building and maintaining a very informative website that is helping thousands of people across the globe. Also, I sensed when I talk to you and when I was dealing with you, you follow honesty and integrity and you have a sincere desire to help others - Kotesware Rao - Dallas - USA
We are tech professionals and working in USA. After a year long search we brought the house. After buying the house I started looking for consultant who can help me evaluating the house. I came across Subhavaastu website which has lot of information. I contacted Mr.Suresh and requested him to help with our house vastu. It has been an incredible delight working with him.. He is very detailed oriented person and never compromises with his work. I am typically not interested to deliver the reviews. But after working with Mr. Suresh I decided to share my experience. Mr. Suresh has great expertise in providing vastu consultation to USA property. He is always available through email and phone l to answer questions. I am writing this review hoping it will help other people like me who lives in abroad. Please take advise before buying the house. I highly recommend Mr. Suresh as he has great experience with structure of USA properties and also he provides genuine consultation. I really appreciate Mr. Suresh's help in evaluating our house - Padma - Boston - USA
"I contacted Sureshji to consult on our current home. He was spot on in identifying vastu dosha in regards to the problems we were having. He suggested remedies but we are still looking for a new house. Since then I have been in touch with him for finding a right home for us. He is very sincere and truly wishes better lives for everyone. He doesn't compromise with quality and is always responsive to queries. He recommends solutions as per location as Vastu rules differ for each country. He is greatly contributing to the society with his knowledge of Vastu and dedication towards his work. Keep up the good work Sureshji and wish you success and happiness!" - Megha - Virginia - USA
I have consulted Suresh Garu during December 2014 during the process of buying a house in Texas, USA. I have occupied the house for one year now, and feel like dropping a review regarding my experience during the entire process. I am very much satisfied with the kind of service I received from him. He is very knowledgeable and I was often stunned by his detailed analysis during the course of my interaction with him. He was very much accessible over phone (perhaps more than 10 times for one house plan!) and the price is very much reasonable especially compared with the cost of the house. I noticed his burning desire to help me in making informed decisions on certain things. I have seen some people pretending to know this subject and misguiding those who come for help by saying only what we want to hear. SubhaVaastu is definitely not that one. Finally, I am strong believer of leaving certain things to experts in those subjects. I have been in US for more than 13 years and have seen people doing their own corrections (by reading website articles) trying to save few dollars. Please don't do that. You would end up in causing more damage. I highly recommend you to engage SubhaVaastu in your next project - Satish - Dallas - TX - USA
Inspirational Quotations
"There are three things in the make-up of man. There is a Body, there is the mind and there is the soul." - Swami Vivekananda.
---
---
"Great Personalities speak about thoughts. 'Average Person' talk about occassions. 'Narrow Minded' gossip about others." ― Eleanor Roosevelt . . . Let you question yourself, "Who You Are, either 'Great Personality', 'Average Person' or 'Narrow Minded' ?
Joke Of the Day
"A book was released and the cover name is "How to change your WIFE", and within ONE week, "25 MILLION" copies were sold. The publishers found a mistake in the title, actually, it should be "How to change your LIFE", when publishers corrected and released the new book into the market. The first month's sales were 3 copies".
Follow us on Social Media