Surrounding | Neighborhood | Environment Vastu - SubhaVaastu.com
Surrounding Vastu or Neighborhood Vaastu Environmental Vasthu or Outside Vaasthu : -

Surroundings Vastu Shastra : Its very hard to meet this subject but you are well aware that we are always facing challenges with all your wishes and blessings. Thank you for your heartful patronage in helping this free concept vastu website. Vaastu is a name given to a balanced proportion of Air, Water, Fire, Sky and Earth for human beings. So vastu and environment are closely related or almost one and same, they cannot be separated from each another.
If a property vasthu based on these five elements (Panchabhoothas) is correctly balanced, the atmosphere will also be in a correct shape. If that balance is wrong, environment too cannot remain unaffected. Hence one should first try to understand what is vaasthu and environment power on its surroundings. After that only one will have develop knowledge on surroundings of one property. In this section we discuss several points.
The influence of external surroundings over construction can best be called as neighborhood vaastu.
This is not yet another science. This is a part and parcel of the same subject. There is a great importance attached to neighborhood vasthu. At times even when construction is fully vastu compliant if neighborhood vastu is malevolent the results may not be positive. In several cases I have observed the malevolent effects of neighborhood vastu on houses otherwise vaasthu compliant.
The influence of the external surroundings beyond one's compound wall can be called as neighbourhood vastu shastra. In a word every place has a vaastu influence on the neighboring areas. In case neighborhood vastu is malevolent and our home is also not vasthu compliant the evil effects take rather far less time to show up. In case, however, when the neighborhood vaasthu is malevolent and our house is fully vastu compliant it may even be possible that the house would withstand or even prevent the malevolent effects for a longer period. At times it is possible to overcome them also.
Before we proceed further let us dwell a while on the basic five elements. The combined effect of the amalgam of all these five elements in appropriate measure is vastu and neighborhood vastu shastra.
If both neighborhood and our own construction are vaastu compliant it could as well be a great fortune. It is for this reason a vasthu scholar should take a holistic view of the picture. Neglecting the neighbourhood vastu may as well lead to disaster. For clear study of neighbourhood day time is the best period. For this reason Vaasthu is best studied during day time only. I relate in this regard an experience of mine that took place in Kurnool.
I studied a house in Kurnool district some time ago to be precise on first of December 2005, the house had Northwest Street thrust. The resident was living in the house for two years. After studying the house fully, I recommended him to change the residence immediately, if possible even on the same day. He was stunned, it is believed some vastu consultant has stated that the house was fully vastu compliant and thus was surprised hearing me say otherwise. As the home was rented one the land lord would not agree for any changes. Not withstanding this I made my firm recommendation and left the premises. The resident was fuming on my statement. On 17th December of same year an incidence had happened. The elder brother (whose house had southeast street thrust) of the above person as also southwest defect was murdered. As ill luck would have it the case fell on the younger brother having Northwest Street thrust whose house I visited. He had to undergo jail term for four months incur huge losses in his enterprise etc. No doubt this has enhanced my status but alas! At what cost.
1. Streets
2. Street Focus
3. Neighborhood Up and downs
4. Vacant places and their effects
5. Sumps
6. Mountains or hilly areas
7. Apartments and their effects to our living property
8. Canals, water ponds etc.
9. Storage tanks etc
10. Properties in between skyscrapers
11. Adjoining vacant property to our property
12. Cellphone Towers and Electric polls.
13. Directional Effects
14. Political Leaders, rowdies, Hooligans and their influences on our property.
15. Encroachments.
16. Water Flow directions.
17. Shadows of Temples and bigger constructions on our properties.
Service to human being is nothing but Service to God. Sarve Jana Sukhinobavanthu.
Observe this tree here, it is most important information in our future articles, we are developing this web page with latest and fresh content, please be wait for some time.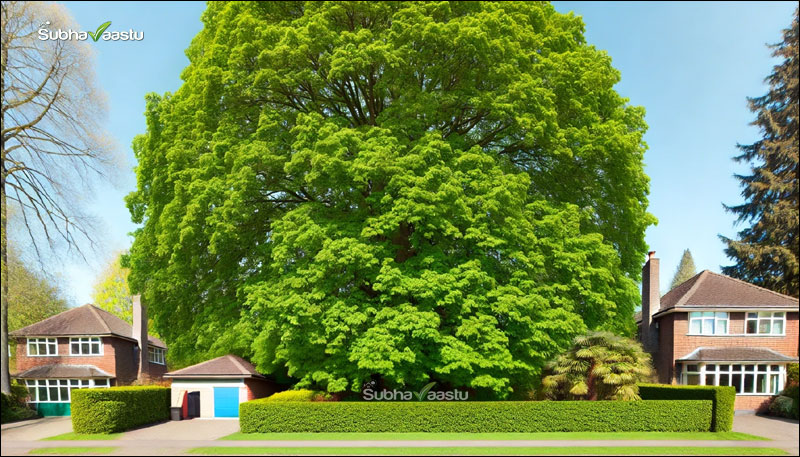 Later we wil discuss every thing about this tree plantation, how trees are supporting humans with negative impacts etc.
---
---
Work is going this page, you will get more information on this page very soon.
---
---
What is Panchaboothas or Five Elements ?
Who is Vastu Purusha and What is vasthu purusha Mandala ?
Is windows are playing any important role in Vaastu Shastra ?
Some body is selling one plot very near to my house, which is Northwest, is it good to buy ?
Which is the best place for dining room as per Vasthu Sastra ?
---
---
---
---
Reviews on Vastu Shastra Consultant Services Website SubhaVaastu.com
This is Saritha from North Carolina. I got your reference from the subhavaastu.com , thank you for providing such basic vaastu information it really educated us briefly about vaastu concepts. I would like to inform this website to all of my known Indian contacts in USA. After browsing this website I feel that this is the best vastu consultancy website and seen uncountable links which have strategic and enormous information. Dhanyavad Sureshji.
We are Software Professionals in USA, Initially to buy a home we searched internet, sent floor plans to India, then one of my friend suggested subhavaastu.com site, I was very impressed going through the site, lot of information was provided, I contacted immediately Suresh garu for consultation. Being so busy he always responds to my emails and phone calls, clarified my doubts, He is so expert in giving consultation to USA properties. I feel him like a family member very frank, genuine and most of all patience. He do have immense knowledge in abroad properties, Indian properties by default. Anyone can give guidance, but he gives consultation with practicality not just some text book guidelines. He knows in and out how the structure, layout works and will give simple alterations, genuine Consultation. I have to salute to the tremendous work and efforts he puts in subhavaastu.com site.
- Sangeetha - New Jersey - USA.
It's very generous of you Mr. Suresh that you have placed all the books about vastu on your web page totally free. But they are in Indian Language? Is there possibility that these books will be written in English. Your web site is great. Thank you - Sasa - Zagreb - Croatia.
Thank you very much for your response. I have gone through your website. Honestly , not seen a website like this one. Amazingly informational. The one who shares such great deal of information is the one who is the guru and with this hope I am wanting to seek advise from you. Hoping to get in touch with you on your return from Oman Country - Stuti - USA.
Thank you very much for your response. I have gone through your website. Honestly , not seen a website like this one. Amazingly informational. The one who shares such great deal of information is the one who is the guru and with this hope I am wanting to seek advise from you. Hoping to get in touch with you on your return from Oman Country - Stuti - USA.
Dear Mr Suresh, I have been reading articles from your Website this evening (16th July 2010) and Sir you are a Legend !! What you have disclosed in your Website is nothing short of amazing and it shows what a powerful human being you are to share your knowledge of Vaastu Shastra so openly with the people of this world. God bless you Sir - unfortunately we do not have enough people like you in this world. Best wishes, always - Raveen Bhairo - Australia.
I had gone through several books written by Shri Sureshji on Vastu shastra. I saw the utilitarian information contained in the books. Though not being a computer buff one day I chanced upon the Subhavaastu.com website containing so much information that I was afraid to open and browse even. When I had nothing else to do I opened this website and gone through. From being a vaastu shastra consultant I became an admirer after browsing this website. The information contained is so very exhaustive that I felt that I knew nothing till I surfed this website. I was amazed at the details of such small things as nails and hinges even. I was equally amazed that in the zeal to be exhaustive he might have missed the comprehensiveness of the subject itself. This compelled me to go through further more. The more I read the more I got fascinated. The website has not ignored any detail in vastu. At the same time it has not omitted any topic either. It is both expansive and comprehensive too. I also find that the website is constantly updated. A thing I am not used to. I chanced upon meeting Sureshji once in Bangalore city. I saw him busy updating website. The contents of website were those that we had been discussing the morning before. His logic was that he found the discussion interesting and educative and this should not go away with him, if the same is available in the website many people would benefit by it. Truly admirable way of living. I felt thrilled that our discussions did not degenerate into coffee shop gossip. I was glad to know the discipline to which he had submitted himself. Perhaps I felt this was his tribute to the vasthu science itself.Shorn off commercial interest the website purely deals with vastu subject. A person with elementary knowledge and an interest to know more can easily get what he needs to do or not do in his design/construction venture, so as to derive maximum advantage. A person with average intelligence can come to reasonably sensible conclusions and firm up his mind to the problems facing him with reference to his own house, office etc. While this is true one cannot ignore the knowledge that may be available with him beyond what could be contained in the website upto that point. It is for this reason that every time he advocates consulting a competent vaasthu scholar, even when the answer is simple and apparently visible too. I believe this website makes one a knowledgeable student so that he has got an opportunity to learn more. I have no hesitation in recommending this website to one and all even though I am also practicing vasthu consultant for I believe that spread of knowledge is the foremost duty of any person and that this website does this job admirably. My job would be easier when a knowledgeable person comes to me for solutions - Ram K Chetluru - Vaasthu Consultant - New Delhi.
I am really very much impressed with Suresh garu for his valuable vastu guidance. Generally I never believe any vastu consultant, there are many vastu consultants but most of them are all commercial vaastu consultants. But Suresh garu really a nice person who doesn't think in commercial angle. Also he answers all your questions with patience. Subject wise, he is having very good knowledge on vastu and he doesn't treat it as the religious, he says it is a science, which is true as per my knowledge and experience. To say there are lot of things about the site and Suresh garu. I know no body reads my feedback if it is lengthy. In short he is superb and one stop solution for all your vastu related questions and inquiries - Mannem Janardhan - New York - United States of America.
---