Surrounding | Neighborhood | Environment Vastu - SubhaVaastu.com
Surrounding Vastu or Neighborhood Vaastu Environmental Vasthu or Outside Vaasthu : -

Surroundings Vastu Shastra : Its very hard to meet this subject but you are well aware that we are always facing challenges with all your wishes and blessings. Thank you for your heartful patronage in helping this free concept vastu website. Vaastu is a name given to a balanced proportion of Air, Water, Fire, Sky and Earth for human beings. So vastu and environment are closely related or almost one and same, they cannot be separated from each another.
If a property vasthu based on these five elements (Panchabhoothas) is correctly balanced, the atmosphere will also be in a correct shape. If that balance is wrong, environment too cannot remain unaffected. Hence one should first try to understand what is vaasthu and environment power on its surroundings. After that only one will have develop knowledge on surroundings of one property. In this section we discuss several points.
The influence of external surroundings over construction can best be called as neighborhood vaastu.
This is not yet another science. This is a part and parcel of the same subject. There is a great importance attached to neighborhood vasthu. At times even when construction is fully vastu compliant if neighborhood vastu is malevolent the results may not be positive. In several cases I have observed the malevolent effects of neighborhood vastu on houses otherwise vaasthu compliant.
The influence of the external surroundings beyond one's compound wall can be called as neighbourhood vastu shastra. In a word every place has a vaastu influence on the neighboring areas. In case neighborhood vastu is malevolent and our home is also not vasthu compliant the evil effects take rather far less time to show up. In case, however, when the neighborhood vaasthu is malevolent and our house is fully vastu compliant it may even be possible that the house would withstand or even prevent the malevolent effects for a longer period. At times it is possible to overcome them also.
Before we proceed further let us dwell a while on the basic five elements. The combined effect of the amalgam of all these five elements in appropriate measure is vastu and neighborhood vastu shastra.
If both neighborhood and our own construction are vaastu compliant it could as well be a great fortune. It is for this reason a vasthu scholar should take a holistic view of the picture. Neglecting the neighbourhood vastu may as well lead to disaster. For clear study of neighbourhood day time is the best period. For this reason Vaasthu is best studied during day time only. I relate in this regard an experience of mine that took place in Kurnool.
I studied a house in Kurnool district some time ago to be precise on first of December 2005, the house had Northwest Street thrust. The resident was living in the house for two years. After studying the house fully, I recommended him to change the residence immediately, if possible even on the same day. He was stunned, it is believed some vastu consultant has stated that the house was fully vastu compliant and thus was surprised hearing me say otherwise. As the home was rented one the land lord would not agree for any changes. Not withstanding this I made my firm recommendation and left the premises. The resident was fuming on my statement. On 17th December of same year an incidence had happened. The elder brother (whose house had southeast street thrust) of the above person as also southwest defect was murdered. As ill luck would have it the case fell on the younger brother having Northwest Street thrust whose house I visited. He had to undergo jail term for four months incur huge losses in his enterprise etc. No doubt this has enhanced my status but alas! At what cost.
1. Streets
2. Street Focus
3. Neighborhood Up and downs
4. Vacant places and their effects
5. Sumps
6. Mountains or hilly areas
7. Apartments and their effects to our living property
8. Canals, water ponds etc.
9. Storage tanks etc
10. Properties in between skyscrapers
11. Adjoining vacant property to our property
12. Cellphone Towers and Electric polls.
13. Directional Effects
14. Political Leaders, rowdies, Hooligans and their influences on our property.
15. Encroachments.
16. Water Flow directions.
17. Shadows of Temples and bigger constructions on our properties.
Service to human being is nothing but Service to God. Sarve Jana Sukhinobavanthu.
Observe this tree here, it is most important information in our future articles, we are developing this web page with latest and fresh content, please be wait for some time.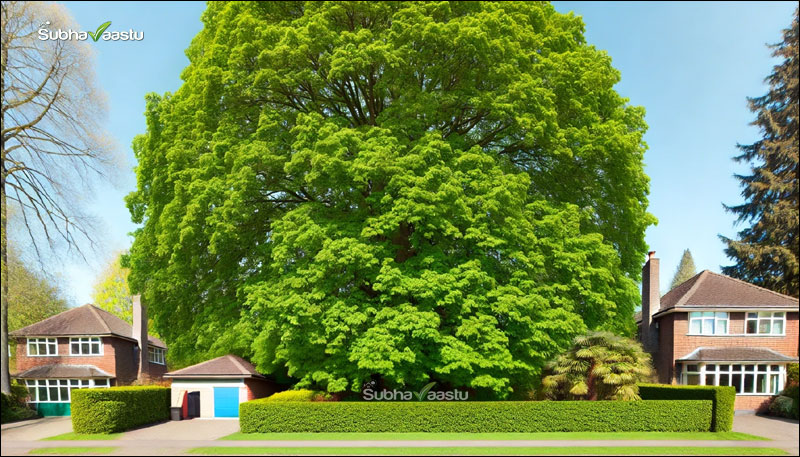 Later we wil discuss every thing about this tree plantation, how trees are supporting humans with negative impacts etc.
---
---
Work is going this page, you will get more information on this page very soon.
---
---
What is Panchaboothas or Five Elements ?
Who is Vastu Purusha and What is vasthu purusha Mandala ?
Is windows are playing any important role in Vaastu Shastra ?
Some body is selling one plot very near to my house, which is Northwest, is it good to buy ?
Which is the best place for dining room as per Vasthu Sastra ?
---
---
---
---
Reviews on Vastu Consultant Services Website SubhaVaastu.com
When I decided to join for a flat, my wife shouted that u r wasting time on Facebook, Twitter etc, and why not develop Vaasthu knowledge etc. After a weeks search I came across an excellent frank, scientifically designed, logically explained vaasthu website and thrilled as though I discovered something like EDISON the scientist. The discovery is that the SUBHAVAASTU WEBSITE. It gives an excellent introduction of vaasthu, its uses, for various uses like, home, business, even for bathrooms, balconies etc. I have never come across such a knowledgeable, useful, technical, scientific, vaasthu website maintaining its original sanctity. Its vast knowledge suitable to today's younger generation is a boon to the entire world. Its humble designer Mr.Suresh, a non profit, non commercial man is behind the website baffled me, and I am really astonished how he provides such an in-depth knowledge absolutely FREE of COST to everybody to understand vaastu knowledge and his approach is extremely practical with eyes wide open to the environs and appropriate to this fast world with practical low cost solutions, to everyone. I never knew as a private scientist that there is so much knowledge about vaastu where I couldn't find in any website. Mr.Suresh has burnt a lot of midnight oil to design this vastu website with feed backs, questions and so on. A KARMAYOGI LIKE MR.SURESH should be give due respect and weight not only buy appreciation. But also by recognition, money benefits by the society to pursue his noble research and knowledge in order to refine further knowledge for the generations to come. He should be encouraged by one and all to continue his NOBLE ENDEVOUR...HIS thankless job is a great service to the society. His noble thoughts and works should not go unwept, unhonored and unsung. Entire Indians and the world society should encourage such genius and I wish all the best for this excellent, useful, informative website SUBHAVAASTU, a free informative service never seen in the world and wish Mr.Suresh and all those who have contributed for this wonderful website he should give his contacts by telephone, his email ids and his services to one and all as he is already doing this great service without any monetary benefits a rare personality in our society, when I went with a problem he excellently guided me, with vaastu corrections etc. GOD &LORD OF ALL RELIGION BLESS HIM TO CONTINUE AND FURTHER REFINE THE VAASTU KNOWLEDGE and fill up the knowledge gap - Srinivasa Narayanan - Scientist - Chennai - India.
My Name is Narendra. Am an B.E graduate i came across Subhavaastu site & my Rayaru's grace i came across Suresh sir. When i was down in my life & with all efforts i could not suceed in life.I explained the same to Suresh sir which drived to me to Vaidhyam krishna kanteeravacharyulu sir. Who is an astrologer who has given my courage & boosted my energy by filling positivity in my life by giving solutions to my problems. Am expecting an great future ahead. Thanks to Subhavaastu website. May by Rayaru's blessing every one will get proper solutions for their life & lead a happy life. I wish all the best to this website. Namo Guru Raghavendraaya - Narendra - Bengaluru - Karnataka - India.
Hello, my name is Isuse, I've seen one scientific TV show and there was something about vastu and I liked it. I did a little bit research and found out that there are plenty of mistakes in my home but I'm not ready to do any modifications without consulting. It's very generous of you Mr. Suresh that you have placed all the books about vastu on your web page totally free. But they are in Indian Language? Is there possibility that these books will be written in English. Your web site is great. Thank you - Isuse - Zagreb - Croatia.
From past 2 months I am regularly observing your website and daily updations. There is no words to say "THANKS" to you all team members for this social cause. Amazing, astounding, sensational, awesome, breathtaking and remarkable in Indian history. You are GREAT PEOPLE ON THE EARTH. Continuously you are serving our society without any expectations, how great you are. Accidentally happen to see "about us" page in your website, I am extremely happy by reading kalayanasundaram life style, still there is such type of people on our earth?. dear team, i would like to be a part in your services. You have done a marvelous job. Don't hesitate to contact me when ever you require my services. The supreme power almighty be with you always - Hariraj - Singapore.
---
Announcements
Many residents are removing trees in the name of Vastu Shastra. There is no need to cut off the trees. Trees welcomes positive power, standardness, education, oxygen, greenery, attraction, peace etc. Don't hear half knowledge vastu people words. In the name of vastu no need to cut the trees. Make our planet more green and live.
---