Surrounding | Neighborhood | Environment Vastu - SubhaVaastu.com
Surrounding Vastu or Neighborhood Vaastu Environmental Vasthu or Outside Vaasthu : -
Surroundings Vastu Shastra : Its very hard to meet this subject but you are well aware that we are always facing challenges with all your wishes and blessings. Thank you for your heartful patronage in helping this free concept vastu website. Vaastu is a name given to a balanced proportion of Air, Water, Fire, Sky and Earth for human beings. So vastu and environment are closely related or almost one and same, they cannot be separated from each another.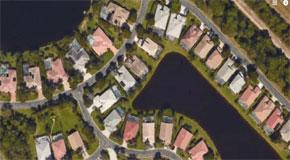 If a property vasthu based on these five elements (Panchabhoothas) is correctly balanced, the atmosphere will also be in a correct shape. If that balance is wrong, environment too cannot remain unaffected. Hence one should first try to understand what is vaasthu and environment power on its surroundings. After that only one will have develop knowledge on surroundings of one property. In this section we discuss several points.
The influence of external surroundings over construction can best be called as neighborhood vaastu.
This is not yet another science. This is a part and parcel of the same subject. There is a great importance attached to neighborhood vasthu. At times even when construction is fully vastu compliant if neighborhood vastu is malevolent the results may not be positive. In several cases I have observed the malevolent effects of neighborhood vastu on houses otherwise vaasthu compliant.
The influence of the external surroundings beyond one's compound wall can be called as neighbourhood vastu shastra. In a word every place has a vaastu influence on the neighboring areas. In case neighborhood vastu is malevolent and our home is also not vasthu compliant the evil effects take rather far less time to show up. In case, however, when the neighborhood vaasthu is malevolent and our house is fully vastu compliant it may even be possible that the house would withstand or even prevent the malevolent effects for a longer period. At times it is possible to overcome them also.
Before we proceed further let us dwell a while on the basic five elements. The combined effect of the amalgam of all these five elements in appropriate measure is vastu and neighborhood vastu shastra.
If both neighborhood and our own construction are vaastu compliant it could as well be a great fortune. It is for this reason a vasthu scholar should take a holistic view of the picture. Neglecting the neighbourhood vastu may as well lead to disaster. For clear study of neighbourhood day time is the best period. For this reason Vaasthu is best studied during day time only. I relate in this regard an experience of mine that took place in Kurnool.
I studied a house in Kurnool district some time ago to be precise on first of December 2005, the house had Northwest Street thrust. The resident was living in the house for two years. After studying the house fully, I recommended him to change the residence immediately, if possible even on the same day. He was stunned, it is believed some vastu consultant has stated that the house was fully vastu compliant and thus was surprised hearing me say otherwise. As the home was rented one the land lord would not agree for any changes. Not withstanding this I made my firm recommendation and left the premises. The resident was fuming on my statement. On 17th December of same year an incidence had happened. The elder brother (whose house had southeast street thrust) of the above person as also southwest defect was murdered. As ill luck would have it the case fell on the younger brother having Northwest Street thrust whose house I visited. He had to undergo jail term for four months incur huge losses in his enterprise etc. No doubt this has enhanced my status but alas! At what cost.
1. Streets
2. Street Focus
3. Neighborhood Up and downs
4. Vacant places and their effects
5. Sumps
6. Mountains or hilly areas
7. Apartments and their effects to our living property
8. Canals, water ponds etc.
9. Storage tanks etc
10. Properties in between skyscrapers
11. Adjoining vacant property to our property
12. Cellphone Towers and Electric polls.
13. Directional Effects
14. Political Leaders, rowdies, Hooligans and their influences on our property.
15. Encroachments.
16. Water Flow directions.
17. Shadows of Temples and bigger constructions on our properties.
Service to human being is nothing but Service to God. Sarve Jana Sukhinobavanthu.
Observe this tree here, it is most important information in our future articles, we are developing this web page with latest and fresh content, please be wait for some time.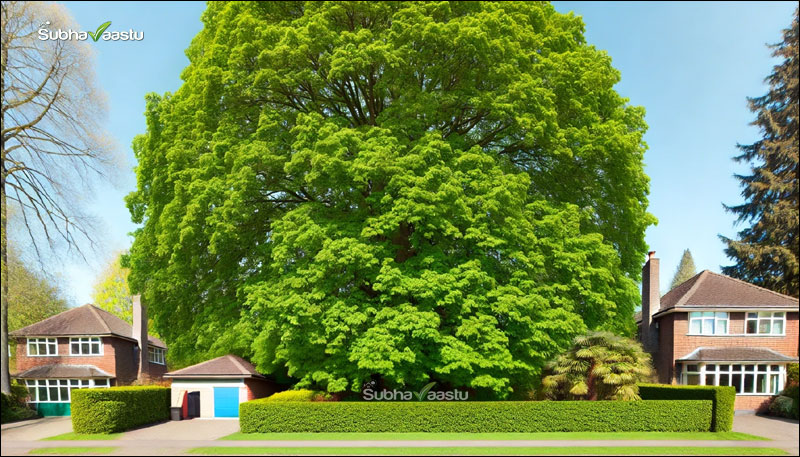 Later we wil discuss every thing about this tree plantation, how trees are supporting humans with negative impacts etc.
---
---
Work is going this page, you will get more information on this page very soon.
---
---
What is Panchaboothas or Five Elements ?
Who is Vastu Purusha and What is vasthu purusha Mandala ?
Is windows are playing any important role in Vaastu Shastra ?
Some body is selling one plot very near to my house, which is Northwest, is it good to buy ?
Which is the best place for dining room as per Vasthu Sastra ?
---
---
Back to
Vastu Audios and Videos


Take me to
Vastu Corrections
---
---
Reviews on Vastu Consultant Services Website SubhaVaastu.com
Aditya, who was just came to USA from India working as a software Engineer, he belongs to a traditional family and their forefathers are working in astro services only, I kept first floor bedroom3 is his living room. From starting I kept that 3rd bedroom for guests, any way he came from India and his brother is very close to me and that's the reason I hosted him in my house. He was very simple and honest guy, all of our family members likes him. He is very calm and more interested on education, he is always reading books. Most of the time he was in my library. Once we are searching for best vastu consultant in India, to show our new home in Hyderabad for evaluation, immediately Aditya showed www.subhavaastu.com website and informed me that his father likes this site very much and recommends to many residents who requires genuine vastu consultancy services. I stepped into this site and seen the hard work done by the team, wonderful website, I appreciate the entire team members for making such a beautiful website with useful stuff, specially images attracted me. Shortly I will share this vastu website information with my friends - Narayan Srivastava - Dallas - USA.
The website Subhavaastu.com is very informative.Sureshji, the founder of this website is according to me a great ¨human who has vast knowledge in vastushastra and his kindness to his clients are appreciated. He listens to his clients problems patiently and gives the appropriate remedies. His main motto is good service and he responses as quick as possible. I spoke to Sureshji as a stranger only, but after one phone call itself , I started feeling that he is a caring well wisher for whoever asks his help. He is a genuine person. He doesn't force you to spend money in the name of vasthushastra, he explains clearly where the problem is and tries to give very easy changes to have a peaceful life. Sathya Priya - Switzerland - (Chennai - India ).
Suresh gaaru, Please accept my namaskaarams, I am a software engineer, I am very impressed by your website and the service you are doing for the public. It is commendable that you are giving free vasthu services to armed forces, government offices etc. Nori Venkata Narasimham - Hyderabad - Andhra Pradesh - India.
I would like to share my experience working on our house plan and the expert assistance provided by Suresh garu. About our first house in USA, it is a Vidisha plot / tilted site (houses facing NE / SE/ NW/SW are called Videsha plot ). Most of the plots in the USA are of this kind for which getting the design as per our Vaastu is difficult. I believe the Science in the Vaastu rather than superstitions & believes associated with these. Since land is same, I believed Vaastu will still hold good in USA. I believe that Science in Vaastu tells us the importance of Sunlight and flow of air in the house and design the house such that our daily lives are harmonious & prosperous. A very simple theory, if the house gets good Sunlight in the morning (more Vitamin D) and get good natural air, you would be brighter and healthier, once your health/spirits are high you progress well in the life. Anyway to design a house on the Vidisha house it was a challenge and Suresh garu helped me in picking the land correctly and helped me in designing it to the principles of Science & Vaastu and most importantly adhering to the building codes of my community. Once getting the exterior load bearing walls & foundation correctly done, our biggest challenge was deciding the dimension of rooms in the house especially master bedroom, kids bedrooms & family rooms. I had long discussions with him and he was so patient in explaining the impacts of the changes clearly. I was impressed by his suggestions and truly appreciate his help & guidance. I have been the ardent reader of different Vaastu books from last 7 yrs and it seems Suresh garu has covered most of the points in his book and website (www.subhavaastu.com) with respect to Science in Vaastu. These are a wealth of knowledge and speaking to him is also kind of big help in coming up with a perfect design for our first house. We are going to get our house in next 4-5 months and in 2 years time I will definitely come back and share my life experience being in that house. About Suresh garu, he has a wealth of knowledge in terms of explaining science in Vaastu. I hope his suggestions and guidance will help many more for their better living - Shyam Vaddadi - California - USA.
---
Announcements
---
Good News to all spiritual thought lovers, we started Spiritual Wallpapers section here.
---
Sarvejanaa Sukhinobhavanthu
---
We are trying to publish complete vastu shastra information in our website, without your co-operation nothing will be happen here. Please support us by sending emails like what exactly you are looking here, based on your emails, we will plan to publish accordingly. With your only co-operation we will make this website as one of the best portal in our Indian vastu shastra websites history. In other countries once people get request invitation from any website or news papers people will come voluntarily and supported to make it as one of the best service oriented in their society. Indians are more than good when compare with other country people. Please come and share your thoughts, ideas, reviews, doubts, knowledge, opinions here. Dhanyavaad. Please write us by clicking this link Contact page.
---