Details

This Page Hits:16193
Vastu Consultancy Services in Singapore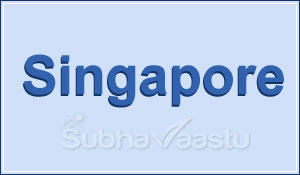 The smallest and richest country in Southeast Asia. It has only 280 sq miles. It has a name for its super clean maintenance and sanitation. We visited three times to Singapore for Vastu consultancy services.
Singapore residents never compromise on Vastu and they are only looking for best vastu specialist for their properties evaluation. They are most generous and particularly our Indians maintaining superior liberal qualities, hospitality and they are unselfish.
Table of Content
Questions and Answers
Vastu Tips for Singapore
Images and Explanation
Singapore Country Key Points
Singapore Overview
Vastu Related Questions
User Comments
Is It Important to Follow Vastu in Singapore?
When we are looking for development in our life, business, kids education, peace in the home, having good results in between the couple, wish to lead a pleasant life, then better to have a supportive positive power to be backing us is most appreciated. This could be vastu. It is a good idea to follow vastu in Singapore.
My Horoscope is Excellent, is It Still Required to Follow Vastu Tips?
No matter how much money or wealth we have, we are still trying to earn. For whom. For what cause we are earning still. Is the existing money is not enough?.
Because we need future security and we are looking for our kid's prosperous life. We need some storage of funds with us for a lavish, sumptuously rich, luxurious future and somewhat looking for our enjoyment and storing funds for our old age life.
When our horoscope is excellent, at the same time when we follow vastu tips, then our life will become more positive and meaningful.
Here Vaastu means peace. Not getting excessive money. Peace is ultimate than any other. (We hope this how vastu helps to get excessive money link may help you to get some ideas.)
Frequently I Am Changing Jobs, is Vastu of My Home is Not Good?
Generally, if Northwest has any defects then there is a chance of moving. Changes happened due to various other factors too. Normally, a good vastu home never makes residents unhappy in that living home.
Can I Do Vastu Alterations by Reading Vastu Books or Vastu Websites?
Reading books and doing operations will definitely fail. When our health is not good, first we will approach only the expert doctors. We never dare to read books and doing treatment our own. Likewise, the best idea is having a consultation with vastu expert is always advisable.
Vastu in Singapore
Alterations, modifications to the property should be compulsory informed to the Government and then only do the corrections after getting proper permissions. Some important shopping areas in this country is Haji Lane, Parco Marina Bay, Mustafa Centre, ION Orchard, Sungei road Thieves' Market, Chinatown, Little India, Ann Siang Road, Books Actually, Bugis Junction.
Buy the properties in this country, but don't forget to get vastu consultation. Some people in this country are also practicing vastu consultation services, but they are very few in number and not getting good consultation in this country, that is why there is no professional vasthu consultant here.
Most of the vaasthu consultants here are doing some other business or jobs. Many residents are approaching them and getting guidance for their properties selection. Selection of the property is 100% preferable and right time to get genuine consultation.
Vastu Tips For Singapore Residents
Don't select the properties which have Southeast-east main entrance door.
Don't buy the houses which have Southwest extensions.
Don't purchase the homes which have Northwest Street Focuses.
Don' t look the property which have lake towards West direction. For detailed articles the residents can study West facing house vastu page.
South direction should have any water feature, read important vastu remedies for South facing house.
Forget the house to buy which have skyscrapers towards East direction. This East facing house vastu page has significant information.
When North direction has good open place, the resident can buy this home. Check this North Facing House Vastu link for further enhanced vastu knowledge.
Northeast water body is superb. Try to get this featured home. For more info learn Northeast facing house vastu link.
Southwest Home in Singapore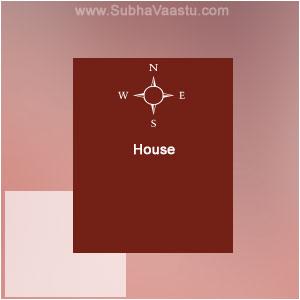 Depression towards Southwest (Read attractive information on Southwest facing house vastu ) leads to all critical financial troubles and health deceases, some times it may be danger to the life also based on Surroundings. It creates many issues in the family or organization. So if your interested looking property may have such symptom then forget this property and search for any other excellent or best vastu compliance home.
Northwest Expansion House in Singapore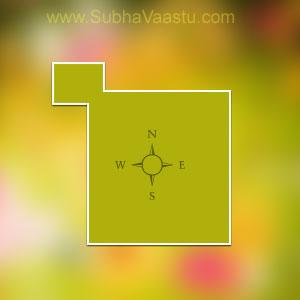 Don't extend the Northwest portion, ( For comprehensive details read this Northwest Facing House Vastu link) it may create many problems which resident can't bare either financially or psychologically. Residents can mentally tortured with this extension. Even good friends may turn enemies. Losing mental stability, debts, lack of governance, others domination on residents etc.
Southeast Extension Home in Singapore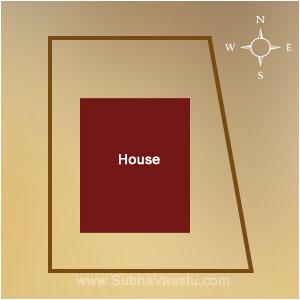 Home boundary has Southeast extension ( trying to buy SE home, then read many tips on Southeast facing house vastu), due to this the house Northeast truncated. This could happen with some quarrels, sometimes lineage issues may also occur. This home ( read the complete guide on House vastu through this link) may be called as "Problems Nilay", don't buy this property, if this ground has more space then we can alter it and will get good results, but it should be first verified by a best Vasthu expert only.
"L" Shape Construction at Southeast in Singapore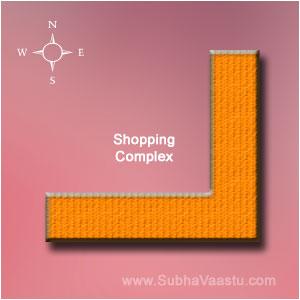 The construction is towards Southeast, due to this more open space came towards Northwest, this will damage the entire system and losing many things with this structure. With this structure the management cannot run the institution with peace, particularly it may disturb the partnership firms, Plan carefully and earn good fancy amounts, everything is in your hands, a small tip to you is follow Vastu shastra, it saves our entire life and hard earned money.
We have to search for good properties like Northeast extensions or residences which have apartments or skyscrapers towards West or South directions.
Looking for free Vastu shastra tips for Home, then this link fulfill your requirements.
Like to know about scientific reason behind Vastu shastra, then read this page content.
Most of the residents require to know about according to vastu which direction should a house face, then read this page article.
Concerning on health, then this article health vastu remedies may help you.
Thinking on which facing flat is best as per vastu, if so, read this page helpful notes.
Is toilet in front of main door vastu is acceptable. What is the answer for it.
Is stairs facing main door vastu is considered to be OK, let us route to improve the information.
In this online vastu consultant page we provided all services what we are providing to the society.
What are all common vastu tips, read detailed narration.
Previously Singapore residents trying to avail vastu expert services from different sources. After observing their intention and requirement one vastu consultant in Chicago opened one office for vastu services in Singapore. The next month he vacated and went back to Illinois. Getting the expected results may not be easy in new locations.
Hotel Industry in Singapore
Singapore is heaven for the hotel industry. In the year 2019, almost 19.1 million visitors landed in Singapore. This data is most enough to know about what is Singapore and how this land is attracting tourists worldwide. Area wise this is very smaller but hospitality wise this is very bigger. Almost 500 hotels are doing their activities in Singapore. In case if you are planning to start any hotel and this hotel vastu page may guide you with many interesting vastu tips. Mouth-watering items are available in many restaurants and street foods are special attractions in Singapore.
Factories in Singapore
Due to Government liberal amendments in their policies many industrialists fly to Singapore to start their brand factories in Singapore. This location is perfectly suitable for the opening of a factory. Many brand companies started installing their factories with local Government broad policies. Follow vastu principles when starting a new factory, this link factory vastu may assist you for a bright career.
Business in Singapore
This land is perfectly suited for business development. Entrepreneurs queued to this land to improve their product mobilization and starting new projects. The government introduced many new easy polities and it leads to world's best economic development in Singapore. After knowing easy processes, many new entrepreneurs moving to Singapore and installing their business organizations. To know some business vastu tips, this link guide you further.
House Construction Styles in Singapore Country
Singapore (officially known as the Republic of Singapore) is a sovereign island in southeast Asia. Despite being deprived of natural resources, it thrived up to become a highly developed country.
Presently it has the second-highest per capita GDP in the world and ranks ninth on the UN human development index.
It is a major financial and shipping hub across the globe. It is the only country in Asia that has received an AAA sovereign rating from all the major agencies. It is also considered to be a tax haven, and if you are looking to buy a house in Singapore, there are three alternatives:
1. Public HDB (Housing and Development Board).
2. Private Houses.
3. Public-Private Hybrid.
Following are the types of houses that you can find for each category:
Public Housing and Development Board
The HDB flats are created to provide residence to the working-class citizens at an affordable rate. They are low cost but are high-quality flats. They are so popular that 80% of Singapore's population lives in HDB flats and about 90% of the flats are owned by the residents.
Considering the fact that these houses are heavily subsidized and regulated by the government, the seeker needs to first meet a certain set of eligibility criteria before they can own the HDB house. Following are the types of HDB housing:
Studio Apartments
The studio apartments were created to cater to the needs of elderly people. These apartments come with special amenities that complement the needs of senior citizens like non-slip tiles, blunt cabins, bathroom support bars, pull for help cords, and more.
They are competent to comfortably accommodate two people and commonly sold for a thirty-year lease. They are extremely compact in size (around 35-45 sqm)
Two Room Flat
They are tiny in size (around 45 sqm), but they are equipped with a bedroom, living room, bathroom, kitchen, and even storeroom.
They are designed while keeping in mind the needs of a basic family who live a minimalistic lifestyle. In terms of comparison with private flats, the two-room HDB is similar to a one-bedroom unit.
Three Room Flat in Singapore
It is measured around 60-65 sqm and each flat contains a master bedroom, common bathroom, kitchen, storeroom, and a service yard. It is suitable for couples who are about to turn into parents.
Four Room Flat in Singapore
It measures around 90-100 sqm. In terms of architecture, it contains a single master bedroom, two common bedrooms, a living area, a kitchen as well as a storeroom.
This structure is ideal for families who have kids. There are different varieties of layouts available as per the buyer's discretion.
Five Room Flat in Singapore
For people having a family with more than four members, the five-room flat is a viable choice. The flat measures around 100 sqm and each unit contain a single master bedroom, two common bedrooms, a living area, kitchen, and a storeroom. It also contains an additional dining area.
3 Gen Flats
3 Generation flats are created to cater to the needs of multi-generation families. The layout is almost similar to the five-room flat however, unlike the five-room flat (110 sqm), the 3 gen flats measure around 115 sqm.
They contain a bathroom and a bedroom which can be accommodated with the design.
Executive Flats in Singapore
This architectural style is one of the largest public housing units which is available for purchase in Singapore. Many people confuse this style with Executive Condominiums.
The executive flats measure around 130 sqm and they contain some extra space which can be revamped to suit your needs, be it a guest room or a study room. Additionally, some of them even offer a balcony for an aesthetic view.
Design-Build Sell Scheme Flats in Singapore
They are also called DBSS flats and were introduced in Singapore in 2005. They fall between an executive condo and an HDB flat. Although their planning and design fall under the purview of the private developers, DBSS flats are still considered public housing flats.
They are created with minimal finishing and fewer amenities.
Public-Private Hybrids
These houses are a blend of public and private properties. That is why it is called Hybrid. It is suitable for those who can afford to pay more than the HDB price and less than the private housing price.
Following are the common types:
HUDC Flats
HUDC refers to the Housing and Urban Development Corporation. They were created in the 1970s and lasted till 1987.
Even after being discontinued, there are still 7000 units left. Considering the thrift towards privatization, these flats are either completely privatized or will go through the process of privatization.
Executive Condominiums in Singapore
They are suitable for those people who want to explore more than HDB flats and cannot afford private properties. This suits the young professions as well as new couples.
Despite having similar amenities like private condos some restrictions must be followed. It offers a 99-year leasehold and there is a minimum occupancy period which must be fulfilled.
Private Housing Flats in Singapore
Singapore's private estates are categorized under two major heads – Landed and Non-Landed.
Non-Landed Housing
They do not have any restrictions and they do not contain a specific leasehold status as well.
Private Condominiums
They are like the unrestricted version of Executive condominiums. They vary from a two-bedroom suite to a scintillating penthouse! It has all the common amenities like a swimming pool, security, etc.
Apartments
Apartments are those private houses which are built on a plot that is smaller than 4000 sqm. They have fewer recreational facilities and are more affordable compared to the private condominiums, but when compared with the HDB flats they cost a lot.
Walk-ups
They are those apartments which do not contain an elevator. They are usually a low rise building such that the residents can reach their premises without having to climb up.
Suitable for elderly people.
Landed Housing
Even the landed housing offers privacy like non-landed housing. But the point of difference is – Landed housing offers greater ground area, whereas non-landed housing offers more space area (height) Here are the common landed type houses:
Conservation houses in Singapore
You will not find commercials for these houses. This is because they are protected by the law.
These houses reflect the rich heritage of Singapore and thus they are being conserved to retain their originality.
Terrace Houses in Singapore
It is also referred to as a linked house/row house. They combine medium-sized private properties such that they have shared walls on both sides.
Each unit has its own roof.
Shop Houses
This style is often built on two to three-story high buildings. They contain narrow frontages however they have deep rears. Usually, the ground floor is used as a commercial shop while the upper section is used for residence.
They are also called Conserved Terrace house to preserve their historical impact.
Town House
It is a blend of condominium and a terrace house. It shares amenities with other units like swimming pools, gyms, gardens, etc.
It can be commonly found inside a large condo within a private estate.
Cluster Houses
Technically they are condominiums but they are constructed in a landed property. What separates them from others is the fact that they can be a blend of bungalows and semi-detached houses.
Semi-Detached Housing in Singapore
It entails properties that share one wall in common with the neighbor and they are separated with a wall partition.
Each house has a twin unit and is often referred to as a Duplex in other countries.
Detached Housing in Singapore
They are also called as Bungalows and it entails a piece of land between 400 sqm to 1400 sqm.
It is a standalone unit and not attached to any other unit. It ensures complete privacy.
Good Class Bungalow in Singapore
It contains those detached houses that are greater than 1400 sqm. They usually contain four car parks, private theatres, enormous gardens, and swimming pools.
As the land is limited in Singapore, there are only a few (1000) Good Class Bungalows left.
Singapore Country Key Points
Country Singapore
Capital City Singapore
Area:725.7km²
Population: 56.4 lakhs (2018)
Currency: Singapore Dollar (SGD)
Official Languages: English, Chinese, Malay, Tamil
Demonym: Singaporean
Government Legislature Unitary dominant-party parliamentary constitutional republic, Parliament
Religions: Buddhism (33.2%), Islam (14%), Hinduism (5.0%), Christianity (18.7%), Taoism and folk religion (10.0%), None (18.5%), Sikhism or Other religion (0.6%)
Time Zone: UTC+8 (Singapore Standard Time)
Drives on the left
Dialing / Calling Code: +65
Internet TLD .sg
Singapore National Bird Crimson Sunbird
Singapore National Flower Papilionanthe Miss Joaquim
Important Cities: Hougang, Tampines, Pasir Ris, Yishun, Choa Chu Kang, Toa Payoh, Bukit Batok, Queenstown, Clementi, Serangoon, Sembawang.
Famous Rivers Singapore River, Rochor River, Sungei Serangoon, Kallang River, Geylang River
Border Countries Its maritime neighbouring countries are Indonesia, Thailand, Cambodia, Philippines and Malaysia.
Spiritual Places Sri Layan Sithi Vinayagar Temple, Sri Senpaga Vinayagar Temple, Loyang Tua Pek Kong Vinayagar Temple, Sri Manmatha Karuneshvarar Temple, Sri Siva Durga Temple (formerly Sivan Temple), Sri Siva Krishna Temple, Sri Sivan Temple, Sree Maha Mariamman Temple, Sri Ruthra Kaliamman Temple, Sri Arasakesari Sivan Temple, Sri Holy Tree Balasubramaniam Temple, Sri Vadapathira Kaliamman Temple, Sri Veerama Kaliamman Temple, Vairavimada Kaliamman Temple, Arulmigu Velmurugan Gnana Muneeswaran Temple, Sri Arulmigu Murugan Temple,Sri Murugan Hill Temple, Sri Thendayuthapani Temple, Sree Ramar Temple, Sri Krishnan Temple, Sree Guru Raghavendra Mandir, BAPS Shri Swaminarayan Mandir, Sri Srinivasa Perumal Temple, Sri Krishna Mandir (Hare Krishna), Sri Darma Muneeswaran Temple, Sri Muneeswarar Temple, Sri Veeramuthu Muneswarar Temple, Geetha Ashram, Narayana Gurukula, Island ancient Parniyo cave temple, Siddhartha Temple, Sri Ramakrishna Mission, Sri Sai Temple, Vinayak Temple, Shri vadapathira kaliamman Temple, BAPS Shri Swamianarayan, Sri Mariamman Temple, MelMaruvathur Aadhiparasakthi vara valipadu mandram, Siong Lim Temple, Bright Hill Temple, Kwan Im Thong Hood Cho Temple, Buddha Tooth Relic Temple, Leong San See Temple, St Joseph's Church Singapore, Church of St Teresa, St Andrew's Cathedral Singapore
Tourist Attractions: Singapore Flyer, Universal Studios Singapore, Gardens by the Bay, Merlion, Sentosa, Night Safari, Singapore Art Museum, Asain Civilizations Museum
Singapore Flag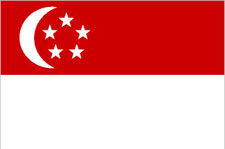 Singapore Location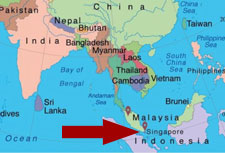 Desktop Wallpaper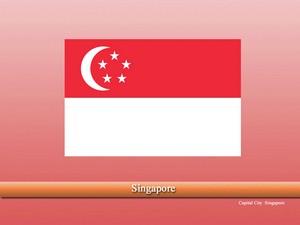 Mobile Wallpaper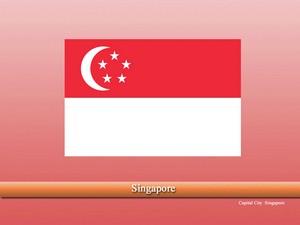 Help Us To Drive With Accurate Information
Let us know if there is any mistakes in the above data or we missed any information, please help us to furnish accurate Singapore info.
Singapore Overview
Singapore is the world's fourth leading financial center and its port is one of the five busiest ports in the world. The economy depends heavily on exports and refining imported goods, especially in manufacturing, which constituted 26% of Singapore's GDP in 2005.
The Four Asian Tigers or Asian Dragons is a term used in reference to the highly developed economies are Hong Kong, South Korea, Singapore and Taiwan.
Business development is excellent in Singapore, need to be develop more factories, Small Scale Industries (Visit to know about Vastu for small scale industries). Appreciate business industry and efforts to make healthy circumstances for prosperous development. Thanks to the Singapore Government.
Residents of India called as Indians, like wise demonym for Singapore is Singaporean. August 9th, 1965 Singapore separated with Malaysia.
Approximate population is 55 lac people. The area is 710 KMS. Singapore Currency is called as "SGB", in short, some are called it as "Sing Dollar".
Left driving. International telephone code is: +65. In terms of purchasing power parity, this country reaches the third highest per capita income in the world. This country has four official languages: English, Chinese, Malay, and Tamil.
Many Tamilians were settled in Singapore, some are doing factories, business, hotels, restaurants, Shopping complex, Malls, Cine theaters, schools. Many purchased houses here and settled. Having good culture, respecting each other, following very strict rules and finally developing their country.
All together unite and developing their country. Most of the North Indians and South Indians were also settled here. This country is famous for tourism. Many NRI's looking for good houses here and some are interested to get Vastu consultancy services.
Hi Team (Subhavaastu), First, would like to say a big Thanks to you for helping out us with your suggestions on the vastu. Your suggestions and opinions are really very helpful for us, as buy a permanent house is a big achievement for a common man today - Rajesh - Singapore.
Vastu Testimonials Delivered By Respected Residents
Dear Suresh, I am pleased to inform you that like the way you provided consultation for my home and explained to me all the changes required inside and outside home. I really appreciate the diagrams that you prepared for my home with pictures and arrows showing the changes need to be done. Above all, you explained very well the reasons behind changes you recommended for my home with great clarity and sense of humor. No doubt in my mind, you are the best Vastu expert, I really appreciate your dedication by building and maintaining a very informative website that is helping thousands of people across the globe. Also, I sensed when I talk to you and when I was dealing with you, you follow honesty and integrity and you have a sincere desire to help others - Kotesware Rao - Dallas - USA
We are tech professionals and working in USA. After a year long search we brought the house. After buying the house I started looking for consultant who can help me evaluating the house. I came across Subhavaastu website which has lot of information. I contacted Mr.Suresh and requested him to help with our house vastu. It has been an incredible delight working with him.. He is very detailed oriented person and never compromises with his work. I am typically not interested to deliver the reviews. But after working with Mr. Suresh I decided to share my experience. Mr. Suresh has great expertise in providing vastu consultation to USA property. He is always available through email and phone l to answer questions. I am writing this review hoping it will help other people like me who lives in abroad. Please take advise before buying the house. I highly recommend Mr. Suresh as he has great experience with structure of USA properties and also he provides genuine consultation. I really appreciate Mr. Suresh's help in evaluating our house - Padma - Boston - USA
"I contacted Sureshji to consult on our current home. He was spot on in identifying vastu dosha in regards to the problems we were having. He suggested remedies but we are still looking for a new house. Since then I have been in touch with him for finding a right home for us. He is very sincere and truly wishes better lives for everyone. He doesn't compromise with quality and is always responsive to queries. He recommends solutions as per location as Vastu rules differ for each country. He is greatly contributing to the society with his knowledge of Vastu and dedication towards his work. Keep up the good work Sureshji and wish you success and happiness!" - Megha - Virginia - USA
I have consulted Suresh Garu during December 2014 during the process of buying a house in Texas, USA. I have occupied the house for one year now, and feel like dropping a review regarding my experience during the entire process. I am very much satisfied with the kind of service I received from him. He is very knowledgeable and I was often stunned by his detailed analysis during the course of my interaction with him. He was very much accessible over phone (perhaps more than 10 times for one house plan!) and the price is very much reasonable especially compared with the cost of the house. I noticed his burning desire to help me in making informed decisions on certain things. I have seen some people pretending to know this subject and misguiding those who come for help by saying only what we want to hear. SubhaVaastu is definitely not that one. Finally, I am strong believer of leaving certain things to experts in those subjects. I have been in US for more than 13 years and have seen people doing their own corrections (by reading website articles) trying to save few dollars. Please don't do that. You would end up in causing more damage. I highly recommend you to engage SubhaVaastu in your next project - Satish - Dallas - TX - USA
Inspirational Quotations
"There are three things in the make-up of man. There is a Body, there is the mind and there is the soul." - Swami Vivekananda.
---
---
"Great Personalities speak about thoughts. 'Average Person' talk about occassions. 'Narrow Minded' gossip about others." ― Eleanor Roosevelt . . . Let you question yourself, "Who You Are, either 'Great Personality', 'Average Person' or 'Narrow Minded' ?
Joke Of the Day
"A book was released and the cover name is "How to change your WIFE", and within ONE week, "25 MILLION" copies were sold. The publishers found a mistake in the title, actually, it should be "How to change your LIFE", when publishers corrected and released the new book into the market. The first month's sales were 3 copies".
Follow us on Social Media