Details

This Page Hits:59431
Vastu Consultant in Dubai | Sharjah | Abu Dhabi | Ras Al-Khaimah | UAE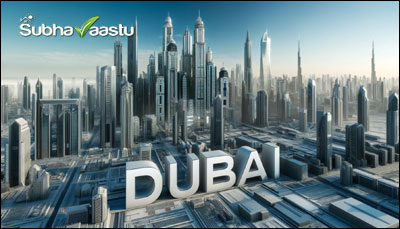 Dubai Vastu Consultant Services | Vastu Specialist in Dubai | Vastu Shastra Consultant In Dubai, Sharjah, Abu Dhabi, UAE: In olden days nobody is searching for vastu consultant in the United Arab Emirates, now many NRI's looking for expert vastu consultant services in UAE. There is a requirement for vastu specialist services in Dubai Shops, Offices, restaurants, godowns, hotels, etc.
Indians settled all over in UAE, like Abu Dhabi, Dubai, Sharjah, Ras Al-Khaimah, etc. Out of them, Kerala residents are in majority in number. Most of the Kerala residents like to get vastu in Dubai only from South Indians. They never reach to any other vastu specialists other than South Indians. Some became rich, it's only because of the working capacity of this Vastu Shastra. Some were settled as labor in UAE.
Dubai, the city of business, the great commercial corridor, number of restaurants, Hotels, Lodges, Amusement parks, 3D theaters, city shopping malls, Apartments, sky scrappers, mega shopping complex, shipping corporations, arcades, exports and imports offices etc.
Dubai, Abu Dhabi, and Sharjah are good business places, importers are importing different goods from many parts of the world, some Africans said that the prices are also not so high, that may be the reason many customers from African countries visiting UAE (United Arab Emirates), i.e., Dubai and buying several products like rice, cycles, laptops, desktop computers, mobile phones, and some other goods.
After knowing the business opportunities, many business people migrated to Dubai, Abu Dhabi, Sharjah and starting their business concerns. Most of them searching for vastu for flats in Dubai and vastu shop in Dubai and looking only for good vastu experts in Dubai. Some were started selling vastu products in Dubai too.
Generally, the best vastu shastra consultant in Dubai never sells any vastu products, he wishes to make the flats and homes as per vastu with minor changes like furniture moving, changing sitting positions, etc. Some vastu pandits in Dubai like to recommend to buy vastu products to the residents and getting complaints. Need to provide only the genuine tips in vastu shastra in Dubai to all residents, then only they can live happily and earning money and moreover they got reputation.
Traffic is too heavy and systematically operated and methodically moving with world-class well-organized system.
UAE means the United Arab Emirates and it was formed on December 2nd, 1971. It was located Southeast of the Arabian Peninsula at the Persian Gulf.
Border countries for UAE are East direction is Oman, South direction is Saudi Arabia and sea borders of Qatar, Iran and also Pakistan. 85% of UAE population is Expatriates. UAE is a federation of total Seven Emirates/principalities. The seven Emirates are Abu Dhabi, Ajman, Dubai, Fujairah, Ras Al-Khaimah, Sharjah, and Umm al-Quwain. UAE Capital city is Abu Dhabi.
In Dubai vastu consultant Services is not so easy to perform, its very tough to do corrections because our Indians cannot buy properties in Dubai, Sharjah, Abu Dhabi, almost entire UAE Mr. Suresh is regularly visiting Dubai, he is having a number of satisfied clients in Dubai.
Mr. Suresh is frequently visiting Dubai for vastu consultation in Dubai and Sharjah. Call to Mr. Suresh India Mobile: 00919848114778 for visiting dates to Dubai, Abu Dhabi and Sharjah (United Arab Emirates), Bahrain, Saudi Arabia, and Kuwait.
Now residents looking only for best Vastu Consultant in Dubai for their homes consultancy. They never compromise on the quality services.
We express our deep heartful thanks to many UAE clients for their excellent support and services while we were doing vastu services in Dubai. We deeply express our satisfied extreme thanks to the customers at Dubai, Abu Dhabi and Shariah for their good co-operation and promoting subhavaastu.com to their friends, well-wishers, and relatives.
We visited one iron factory, Plastic factory, and food processing units, visited many shops for vastu corrections, flats, independent house, Gold Shops, Villas, shopping complex, offices, Storage sheds etc.
Residents Should Know about These Directions Information
When looking for Complete East direction remedies, then here it is. Blindly don't buy any directional home without experts opinion.
All about West facing homes, try to check this direction link when trying to buy property. It is safe to check everything before signing the contract.
Beware of buying North homes, our elders already expressed their views that whatever the property it is, we should be highly alert when paying money for that. Be cautious while signing the agreement.
Incredible facts about South facing houses, we provided several images and connected articles for this direction. Read and then only decide whether this direction is good or bad.
Great mistakes about Northeast properties, we should not criticize this vastu, when some of us taking blind decisions just by knowing only few facts of this direction. Read and then only decide further.
Is all Southeast homes are destroying us, total how many models and what are their features. This link explains complete information.
Is Southwest direction is really disastrous, just read and come to one decision. Ideas will change when we know the real facts of all directions.
What are the lifetime benefits of Northwest direction houses, get complete guidelines through this page.
Factory in Dubai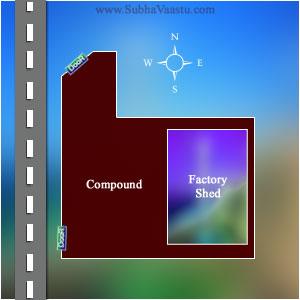 One customer by name Himanshu Kumar is almost ready to buy this factory at Dubai ( The local Government rule is that only United Arab Emirates local people can buy the properties in UAE, other country people are not allowed to buy). Himanshu uncle from Jaipur asked him to show that property with one Vastu expert in Dubai before buying, he approached one Vastu consultant in Dubai and showed this land and factory shed, including office very adjacent with factory shed inside the portico.
Vastu pandit in Dubai told him to buy this land. This property is costly and customer (Kumar) requires second opinion or conclusion and searched for another vastu consultant in Sharjah and later he approached another vastu consultant in Abu Dhabi to obtain the second opinion and finally requested Mr. Suresh to visit this property.
After observing the land and surroundings, it came to know that necessary corrections should be done to this property otherwise it may again go for sale, i.e., the customer may get loses if he buys (contract buy) this factory or Industry. Kumar is intelligent and having good knowledge, he never compromised on vastu. That is why he bought up into a good position.
Factory sheds are constructed towards Southwest part and thereafter this property will have more open space towards East and North directions. Otherwise opted to have one shed to stop the negative impacts from West open space.
The northwest-north extension should be removed (along with exact Northwest gate entire area) from the main building with a proper compound wall and increasing the Northeast corner measurement with the boundary wall construction technique.
Southwest-west door should be removed to the main site and placed towards Northwest-west as the main entrance gate. Water well or water sump constructed towards the Northeast part of this land. And some more important corrections given to this property.
Factory means there are many people working under roof and directly and indirectly there are many dependents are there on one certain property, the owner should always take care once he decides to buy land for the factory or industry. If one is planning to buy a factory he should approach one expert vastu consultant and thereafter he has to take the decision, otherwise again the property may go for sale.
We have one experience in Malaysia country. Narendra (name changed) was settled in Malaysia and purchased one factory, after purchase he likes to have vastu consultancy and asked to visit the property, after hearing his entire sorrowful story we offered cover fee only.
For this also, he did not likes and later he contacted one so-called vastu specialist from Kolkatta and done the changes as per his guidance. Generally, after the corrections are done then there is no need to have another time consultancy within one year, why Narendra again contacted us for an emergency visit? what happens. He lost almost 1 crore INR in his business and getting lots of tensions, regularly and daily. He can't bear the tensions and forced to require our consultancy, why?.
The unlucky people always attracted for the lesser prices at starting of their projects, later they lost most of their hard-earned money and later only they will call the experts to their properties. With their blind decisions, they lost much more of their financial balances and getting depression. Intelligent people always take opinions from the experts only, they never check the initial payments, they require only honest vastu consultancy services. That is why they are earning more money and living happily.
Many Indians are working in the gulf, many of them are eagerly waiting to start a house construction or buying a plot for home construction, some are looking to have only an apartment flat. Most of the NRI's now searching for the best expert vastu consultant for their properties. They never compromise.
Krishnamurthy From Thrissur, Kerala Experience
Krishnaswamy from Thrissur, Kerala, was working as a chief sales manager in one machine tools company in Deira, Dubai from 2005. He saved some money. His life ambition is to have a dream house and atleast 4 shops for monthly recurring income.
He is very near to Thrissur and trying to buy one property at this city or in Kochi (as his wife's place), later he got one offer to buy a plot at Ernakulam city. One day he traveled to Kerala and seen the property, he was totally confused and asked one expert Vastu person to check the property, his uncle objected paying huge consulting charges to expert vastu consultant and asked to check the property by one known guru.
That person came and given the recommendation to do some corrections and left the place. Krishnaswamy bought the land and started construction and it was stopped at before final stage.
He used all of his resources to complete the project, with hard fight he got success with some more additional expenditure for the completion of home construction work, any way they joined the property and thereafter his lovable mother slip at bathroom (Check this link for more info on Bathroom Vastu Tips ) floor and get bedridden, totally dependent on one helper/ nurse.
While it is so, the second hitting by fate is his son met with one accident and hospitalized, for everything he used to visit India, the most problematic issue is getting permission to visit India from his boss. His boss rejecting his continued requests, this is natural for an entrepreneur.
Krishnaswamy relations living in India like his uncle and brother-in-law suffers with daily issues happening in his house and he himself suffers at Deira, slowly he get depression and finally he wants to resign job and go back to India. The decision was not finalized because of by seeing his monthly revenue / salary. After two months Raman came and he got holidays to visit India.
Rushed to his home and managed all things. Anyway he manages atleast best and gone back to Dubai after his permitted holidays, after joining the office next week he got call from Kerala that his mother expired, his eyes shedding tears. He fell down on floor on spot. All the things were seen by his boss, but he did not asked anything though he knows that some body's health is very serious in his family.
He refused to grant leave because Krishnaswamy was taken leave many times and only last week he rejoined office duty after his yearly holidays. He begged his boss to grant atleast 4 days leave, instead of 16 days. His son is still on bed. His wife alone managed all things there, with high risks by taking her close relation support. Krishnaswamy resign to his job and gone to India and participated in his mothers cremation. His son is still on bed only.
One day Krishnaswamy thinks entire things serial wise and discussed with his wife about the negative impacts happenings all these days. They finally came to noticed that after constructing the house only they faced these entire issues. He lost his mother, son met with an accident, he lost job and entire family members were faced high tensions and risks only within a period of one year.
He understands that something wrong has happened. Immediately he approached his uncle for the clarification about vastu consultancy which his friend was given, his uncle did not responded properly and stated that to show his horoscope with one astrologer.
Cleared everything and he noticed that all of his uncle recommendations was completed vain and given only pains. Immediately he called the first vastu expert and asked to visit his property. His house is having lots of open space towards South side and heavy building towards North and it was crossed the Northeast also to this property.
The Southwest is completely down as neighbors did sunk ground for the sake of constructing their home. But they did not start the construction after sunk the land they leave the place due to their financial constraints. Total Westside is having lots of open space.
East is having very big home. In his house also the Kitchen came towards Northeast and entrance was came towards Southeast. Main bedroom was towards the Northwest. All brings bad luck. The construction itself wrong at that place. With his uncle's recommendation no doubt Mr. Krishnaswamy saved his money, but finally he lost his lovable mother, son is bedridden and he lost job.
Nobody feel responsible for all bad results happening to his family. They just gone screen back when he faced all these untold negative impacts.
Its very clear that we will save vastu consultancy money when we approach half knowledge vastu people. But peace in the life is too important than saving primary consultancy charges. The intelligent people approach only the best vastu consultants only, they never approach people who are collecting cheaper prices, they know this gimmicks.
Further vastu shastra in Dubai is different when compared with vastu in India. There is many things we have to discuss when comparison has to be started. Constructing homes in India is different and constructing homes in Dubai may be different in some places.
Now residents are not searching for Vastu specialist in Dubai, they alone taking the decisions by having some knowledge through websites and some books. This would damage further. Better to search for experts and take their decisions for happy living.
When you planned to buy property then first show that land with one expert vastu consultant, once you get his approval then you may plan to buy. Don't count the primary charges whether they are huge payments or small payments. Once you get vastu experts advice then start negotiating with seller. This is the procedure to have secured future.
We should understand one thing in this society, nobody takes responsibility if anything happens to the residents, if you earn much amount many people surrounded you and stating that you are a hero and finally makes you zero. If you have money with you, many of your relations and friends may come to you, if your purse is having lesser weight, strength could also become very thin.
You are responsible for your action. Be alert in taking decisions on your future. Money makes many things and monkey things. If you have money with you, then you can experience all are so sweet and good, if you don't have money with you then you can experience the original faces and hearts.
Usually, vastu experts charge more money, but they will stand on their word and they feel responsible on their clients properties and recommending suggestions after clear observation. They won't leave anything there, they will cover entire property observation and stating the right suggestion to the residents.
Most of the expert vastu specialists may not easily available, they may be busy with their tight schedules, fortunately, sometimes they have very leisure, better you may contact them first and get their appointment. At any cost don't approach immature vastu advisers.
We visited many countries for vastu consultation below is the short list: -
1. United Arab Emirates. (Dubai, Sharjah, Abu Dhabi, Ras Al-Khaimah) Visited total 8 times to Dubai.
2. Bahrain.
3. South Africa
4. Botswana
5. Sri Lanka
6. Oman
7. Singapore
8. Malaysia
9. Nepal.
10. Indonesia
UAE Overview:
The United Arab Emirates is a country located in West Asia. The country is made of seven different emirates i.e. Abu Dhabi, Dubai, Sharjah, Ajman, Fujairah, Umm Al Quwain, and Ras Al Khaimah. These all emirates merged to form a single country UAE. The country is one of the most modern and developed countries in the world achieving several milestones in a very short span of time.
The country was once one of the poorest regions inhabited by the desert people, but soon after the discovery of Oil, it modernized rapidly and today it is regarded as a trade hub for all the world. Moreover, the country is a member of the United Nations, the Organization of Islamic Cooperation, and the Gulf Cooperation Council.
The UAE has an ancient history dating back to approx. 130,000 years ago. It is also estimated that these people had active trade relations with other civilizations like the "Harrapan", etc. Islam started to arrive in the region by the 7th century.
Eventually, the whole region converted to Islam and is the dominant religion until today. In later history, the Ottomans ruled the region for a brief period of time which were replaced by the British in the 19th century. Oil was also discovered in the British era that changed the region's destiny more than we think. The Emirates finally got its independence in 1971 and is free since.
The country has a great strategic location and due to this, some of the world major powers had a great interest in the country and had military bases in the country like the US.
The bordering countries include Saudi Arabia towards the South and Oman towards the East. Majority of the country's terrain features deserts. After the country got modernized, we can see several green belts and trees all over the country.
The country's economy has been dependent on oil exports due to large oil reserves, but in recent times, the leaders have pushed for diversification of the economy to lift the dependency on oil. Due to this, various investments were done in transportation, finance, industries, etc.
The country's major airlines, i.e. the "Emirates" and "Etihad" are one of the best and largest airlines all over the world. Similarly, the "Burj al-Arab" a building that is built on the sea is no less than a wonder. The world's tallest building "Burj al-Khalifa" is also located in Dubai.
Islam is the official religion of the country. The country also has a unique Islamic architect which we can see in the shape of mosques and museums. For example, the "Sheikh Zayed Grand Mosque" is one of the unique and beautiful pieces of Islamic architect and is visited by thousands of tourists daily.
As the country became a world trade hub, many people migrated towards the country for the start of new businesses. This is the reason many other people of different ethnicity like Hindus, Sikhs, Christians, etc. are also living in the country. Arabic is the national language of the country while English serves as lingua franca.
Country United Arab Emirates
Capital Abu Dhabi
Area: 83,600 km²
Population: 9.4 million (2017)
Currency: United Arab Emirates dirham
Official languages: Arabic
Demonym: Emirati
Legislature Federal National Council Government Federal constitutional monarchy
Religions: Islam, Christianity, Hinduism
Time Zone: UTC+4(GST)
Drives on the Right
Dialing / Calling Code: +971
Internet TLD .ae
Important Cities: Dubai, Abu Dhabi, Sharjah, Al Ain, Ajman, Ras al-Khaimah, Al Fujayrah, Umm al Qaywayn, Khawr Fakkan, Dibba Al-Fujairah, Dibba Al-Hisn, Adh Dhayd, Ar Ruways, Muzayri`
Famous Rivers No major River
Border Countries Oman and Saudi Arabia
Spiritual Places Shiva Temple, Smvs Dubai, Shiridi Sai Baba Mandir, ShrinathJi Temple, Gurunanak Darbar Sikh Gurudwara, Sheikh Zayed Grand Mosque, Al Farooq Omar Bin Al Khattab Mosque, Grand Bur Dubai Masjid, Al Rahim Mosque, Abu Dhabi Assembly of God Church, St. Joseph's Cathedral, Emirates Baptist Church
Tourist Attractions: Emirates Heritage Club Heritage Village, Private Dubai City Tour, Al Ain Oasis, Qasr Al Hosn, Abu Dhabi Equestrian Entrance, Al Hayl Castle, Wahat Al Karama, Hatta Mountain Bike Trail Centre, Lemonade Tourism, Al Wathba Wetland Reserve, Al Maqta'a Fort, Palm Islands, Burj al-Arab, Burj al-Khalifa
United Arab Emirates Flag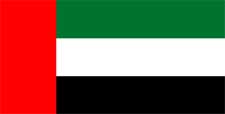 United Arab Emirates Location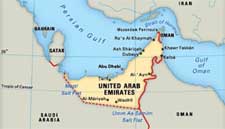 United Arab Emirates Desktop Wallpaper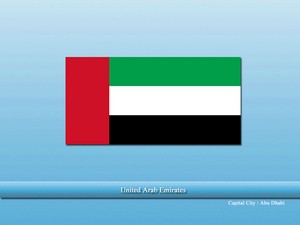 United Arab Emirates Mobile Wallpaper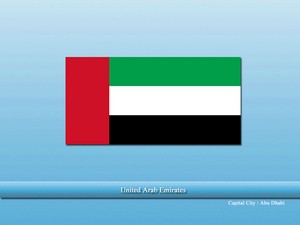 Vastu Testimonials Delivered By Respected Residents
Dear Suresh, I am pleased to inform you that like the way you provided consultation for my home and explained to me all the changes required inside and outside home. I really appreciate the diagrams that you prepared for my home with pictures and arrows showing the changes need to be done. Above all, you explained very well the reasons behind changes you recommended for my home with great clarity and sense of humor. No doubt in my mind, you are the best Vastu expert, I really appreciate your dedication by building and maintaining a very informative website that is helping thousands of people across the globe. Also, I sensed when I talk to you and when I was dealing with you, you follow honesty and integrity and you have a sincere desire to help others - Kotesware Rao - Dallas - USA
We are tech professionals and working in USA. After a year long search we brought the house. After buying the house I started looking for consultant who can help me evaluating the house. I came across Subhavaastu website which has lot of information. I contacted Mr.Suresh and requested him to help with our house vastu. It has been an incredible delight working with him.. He is very detailed oriented person and never compromises with his work. I am typically not interested to deliver the reviews. But after working with Mr. Suresh I decided to share my experience. Mr. Suresh has great expertise in providing vastu consultation to USA property. He is always available through email and phone l to answer questions. I am writing this review hoping it will help other people like me who lives in abroad. Please take advise before buying the house. I highly recommend Mr. Suresh as he has great experience with structure of USA properties and also he provides genuine consultation. I really appreciate Mr. Suresh's help in evaluating our house - Padma - Boston - USA
"I contacted Sureshji to consult on our current home. He was spot on in identifying vastu dosha in regards to the problems we were having. He suggested remedies but we are still looking for a new house. Since then I have been in touch with him for finding a right home for us. He is very sincere and truly wishes better lives for everyone. He doesn't compromise with quality and is always responsive to queries. He recommends solutions as per location as Vastu rules differ for each country. He is greatly contributing to the society with his knowledge of Vastu and dedication towards his work. Keep up the good work Sureshji and wish you success and happiness!" - Megha - Virginia - USA
I have consulted Suresh Garu during December 2014 during the process of buying a house in Texas, USA. I have occupied the house for one year now, and feel like dropping a review regarding my experience during the entire process. I am very much satisfied with the kind of service I received from him. He is very knowledgeable and I was often stunned by his detailed analysis during the course of my interaction with him. He was very much accessible over phone (perhaps more than 10 times for one house plan!) and the price is very much reasonable especially compared with the cost of the house. I noticed his burning desire to help me in making informed decisions on certain things. I have seen some people pretending to know this subject and misguiding those who come for help by saying only what we want to hear. SubhaVaastu is definitely not that one. Finally, I am strong believer of leaving certain things to experts in those subjects. I have been in US for more than 13 years and have seen people doing their own corrections (by reading website articles) trying to save few dollars. Please don't do that. You would end up in causing more damage. I highly recommend you to engage SubhaVaastu in your next project - Satish - Dallas - TX - USA
Inspirational Quotations
"There are three things in the make-up of man. There is a Body, there is the mind and there is the soul." - Swami Vivekananda.
---
---
"Great Personalities speak about thoughts. 'Average Person' talk about occassions. 'Narrow Minded' gossip about others." ― Eleanor Roosevelt . . . Let you question yourself, "Who You Are, either 'Great Personality', 'Average Person' or 'Narrow Minded' ?
Joke Of the Day
"A book was released and the cover name is "How to change your WIFE", and within ONE week, "25 MILLION" copies were sold. The publishers found a mistake in the title, actually, it should be "How to change your LIFE", when publishers corrected and released the new book into the market. The first month's sales were 3 copies".
Follow us on Social Media