Details

This Page Hits:5093
Kansas | Wichita | Topeka | Kansas City
Vastu in Kansas (KS):
This state Kansas is also called as the Central state of USA. Because this state is almost exactly in the center of the United States of America.
Before buying the plot or house in Kansas state, first, check the positive surroundings effects on the said plot or house. This is atmost important point in the buying process.
Many vastu consultants say that either rectangular or square sites are good for happy living. But in USA getting exact square or rectangular plots (Check this Plot vastu link to know detailed plots vastu) or houses may not be easily available.
Based on availability of the plots we have to choose the best out of worst. This proverb is exactly suitable for US properties.
If you don't like to take a top vastu consultant opinion and looking only for free services, in such situation then resident may buy either East facing house or North facing house or Northeast facing house.
Useful Hints For Kansas Residents
1. When at the time of vastu requirements contact only the genuine vastu experts, don't approach the impostor by seeing their cheap price. Small payments may attrat and possibility of spoiling the entire lifetime earnings.
2. Coming with street focus plots or road thrust homes, in such case it is mandatory to check them with renowned vastu consultant to finalize the house.
3. Don't take any decision after having some knowledge from websites, vastu videos, and vaastu shastra books etc. This may ruin the golden future. Vastu is not your subject, so approach only the person who is doing as a vastu consultant the best way is to approach one vastu pandit and obtain appropriate vastu suggestion.
4.When there is waterbody for a plot, check where is the location of that waterbody, in which direction, how long it is, how depth is should be (approximate), how far it is from the plot, procure all the good information and then only decide to buy or search for other plots.
5. Waterbody towards West is not good.
6. Waterbody towards South is not giving auspicious results.
7. Southwest water body is not at all good. Leave this plot, don't buy it.
8. Waterbody towards North, Northeast, and East is considered to be good. These three are a little safe to buy.
9. Please listen, one should not do any practicals with their life, otherwise, they lose everything including their hard earned money including peace.
10. When residents need to buy Southeast facing house or Northwest facing house or Southwest facing house then they have to conditionally approach one good vastu pandit. This is the safe method.
11. For example, if a resident is planning to buy a home with a price of four hundred thousand dollars, in such case, if he spent a few dollars in the name of vastu is not a painful issue. Don't see the Vastu consultant fee separately. If a resident sees this payment separately, then they can get pains for paying Vastu consultancy service charges. The simple way is adding that vaastu consultancy fee into the home price, then the resident won't get any pains & things go smooth.
12. When trying to buy the East home then best to check this 45 excellent tips of East facing house vastu link for awesome guidance.
13. Worried on buying West home, why not check this total guidelines of West facing house vastu page before buying or even searching them.
14. Looking to buy North home, get complete information about North Facing House Vastu
15. Getting tense while buying South home, then read 50 things you should know about South facing house vastu. Published the content with several images in this post.
16. Rush to buy NE homes, check this do's and don'ts of Northeast facing house vastu, it is bright idea to read the content before buying any directional plots.
17. Without knowing complete shape, structure, plinth area of this SE homes don't try to buy. This complete advantages and disadvantages of Southeast facing house vastu page explore the right knowledge, don't miss this link.
18. Scary of hearing this SW homes, here is all about Southwest facing homes, this could be a generous thought to know about SW before considering to buy.
19. Many residents thought the NW as North homes and blindly enter into the sale contract, study 65 actionable tips of Northwest Facing House Vastu, mesmerizing images uploaded with this link article.
20. Learn many things about garages through this what are all best locations of car garage as per vastu, it promotes and shares the knowledge with appropriate images.
21. Read what to do and what no to do with Children bedroom as per vastu, we assure you, surely you love this link.
22. Can I arrange the Guest bedroom at Northeast is good, slowly read this page content and decide further.
23. Check this main door entrance as per vastu link to know about what are the important factors of all directions doors.
24. Do you like to know water sink placement in the Kitchen as per vastu, then this explains complete guidelines with supportive images.
25. Need to know about all directional Porticos as per vastu, then, be ready to download several images through this link.
26. This link exclusive guidelines of Backyard vastu expresses many techniques of house backyard.
27. Know about what are suitable locations of Septic Tank as per vaastu, this page has 55 images.
28. Like to improve knowledge on Ware House vastu then read the top points on all corners of godowns.
29. Catch important good vastu locations of Bathrooms in our home, it has several ideas and marked locations in the home layout.
30. Buying a villa? then read important factors of Villa vastu, this post expresses numerous thoughts of high class results through super places of villas.
31. What are the effects of elevations and depressions of house floor levels, readers may surprise by reading the key points.
32. Is it bad to have the east facing western commode in our toilet?, what is the actual rules on this WC.
33. Are you buying a home at CA and looking for best vastu consultant in Bay Area then here is the info available on CA.
34. Trying to get information about vastu expert in Calorado, this link has total details.
35. Do you already bought plot in North Carolina and trying to find a vastu pandit in Charlotte, this page has complete data.
36. Here is info on Vastu pandit in Atlanta, get total data on Georgia state and honest service people in Atlanta.
37. Recently moved to Dallas and like to construct home then vastu consultant in Dallas assist you to find a good plot and best vastu house floor plan.
38. Did you get a job in Tennessee and looking to buy home, check this Vastu people for Tennessee homes link, this page has complete information on Tennessee homes.
39. Looking for top vastu consultants in Richmond, here is the details.
40. How to know best vastu consultants in Andhra Pradesh, looking for complete list, we provided some information here.
41. Want to know vastu in Bihar, then check this post. We are always trying to provide as much as possible best content in our website. Your co-operation is highly appreciate. Please help us to serve you better.
42. Are you working in other country and finding top vastu experts in Goa, then visit this page, we provided detailed information on vastu aspects in Goa state.
43. How many vastu experts in Gujarat, how to find their address and contact details, this page has conservative data.
44. How to find famous vastu consultant in Haryana, study this page and get highly qualified consultants information.
45. We are starting constructing our home and now trying to find a good vastu consultant in Jharkhand, how can we find them. What are their service charges, get an idea through this link.
46. How to approach the best vastu expert in Bengaluru, we provided services to more than 2k residents in this city. How to find a good plot and how to construct the house in this city with the help of an expert, get step by step guidelines in this page.
47. Trying to start home in this month and like to know top vastu consultants in Maharashtra, need to check the entire list of experts.
48. Recently moved to Bhubaneswar and wish to construct home, how to find the experienced vastu pandit in Odisha, get exclusive information on Odisha and house construction methods in this state.
49. Where can I get information on top vastu experts in Hyderabad, looking complete guidance on this vastu shastra.
50. Who is good vastu expert in Tamilnadu, we are always looking for quality consultancy services. How to get through a right process. Here is the list.
Types of Houses in Kansas
1. Modern
You cannot avoid modern architecture grabbing your eyeballs on Kansas streets.
Although this housing style initially emerged in the 20th century, it still reins the Kansas streets.
New advances in architectural technology and styles gave rise to even more different styles and patterns of buildings.
Modern houses use steel, wood, glass, and reinforced concrete are the most commonly used materials in construction.
Modern house-style vibes with the contemporary housing system.
Modern architecture too embraces different architectural elements and looks innovative.
These houses are often geometric with flat roofs and boxy structures. White and aesthetic colours are commonly used colors in modern housing styles.
Lengthier windows that extend from floor to the ceiling are one common feature found in modern architecture with unusually elaborate exteriors.
With an open floor plan, modern architecture keeps it clean, spacious, and geometric to create a minimalistic and simple design.
2. Victorian
Victorian-style homes are typically royal with heavy designs and vibrant colors.
With industrialization and development in architectural technology, the victorian style has progressed a lot.
It even spiraled into giving rise to various sub-styles like Italianate, Queen Anne, Gothic revival, and Second Empire.
Victorian homes are spacious and elaborate with intricate designs in both interiors and exteriors.
The common attention-grabbing factor is the architectural beauty and elegance of the buildings.
The floor plans are asymmetrical with steep roofs and large porches.
Grand turrets and towers make a striking appearance throughout the dwelling.
These style homes are fancy with whimsical colors, decorative railings, bright designs, and eyebrow windows.
With complex floor plans, the rooms in these homes are scattered all across the construction.
These homes typically have two or more floors.
However, the shapes of the rooms are mostly asymmetrical and have bay windows with cozy seating.
Intimate dining is another feature of the home. Large porches around the home are one feature worth mentioning.
3. Cape Cod
Kansas is flooded with Cape-cod homes in almost all streets.
As the architects are experimenting with different architectural elements, Cape cod came out to be a unique homestyle.
Cape Cod architectural style deploys small homes with simple and minimal geometric designs.
These homes are generally one or 1.5 stories with steep roofs and low gables.
A large chimney in the middle of the house is another unique element in Cape cod homes.
From little to negligible ornamentation, double-hung windows, a front door at the center of the home, and cedar shingles are other unique features of the home.
These homes are typically formal and open floor plans.
The ground floor has all rooms including additional bedrooms on the upper floor.
With a cozy and intimate layout, Cape cod houses work for small families. Garages and additional storages are a great addition.
4. Greek revival
Greek revival homes are another option for the royal residential experience.
These house styles emerged in the 19th century and progressed to espouse a lot of architectural elements.
Similar styles can be observed in Europe on banks, churches, town halls, and even homes.
With noticeable exterior features, Greek revival homes are the envy of all Kansas locales.
The front entrances are thick with white columns with supporting porches that run across the width of the homes.
Even the upper stories have front porches in this housing style. Low gabled or hip roofs are common in Greek revival homes.
Lengthy windows allow a lot of natural light into the house.
Stucco, stone, and wood are the materials are used for constructing Greek Revival homes.
White color is often used for polishing the walls.
5. Ranch
Ranch-style houses are also called rambler homes in Kansas.
They are pretty eminent for their voguish look. However, you may not find authentic Ranch style dwellings on Kansas' streets.
The old Ranch-style homes were basic with no-frills.
They evolved over time to embrace free and open floor plans. Ranch-style dwellings are mostly restricted to one story.
Long and low rooflines make these residential buildings straight-out-of fairytale homes.
However, recently raised ranches are blooming in Kansas by adapting two or more stories.
With progress, ranches are embracing more unique features like cathedral ceilings yet the foundational premise continues to be the same.
A typical ranch-style home is 'U' or 'L' shaped, with an elongated horizontal structure.
Most of the rooms have both interior and exterior rooms.
All rooms are pretty spacious and the entire house is interconnected with rooms, interiors, and exteriors.
6. Craftsman
If you want to see streets filled with Craftsman-style homes, Kansas is the right place.
Craftsman dwellings are visually similar to bungalow-style homes.
This 20th-century residential style is inspired by simplistic and minimalist styles with expansive exteriors.
These residences lay strong emphasis on all-natural materials and are lenient towards symmetric structures.
Low gabled roofs with overhanging eaves are a common feature.
Wide and covered front porches with pedestals make craftsman-style housing comfortable and convenient.
Stones and wood are commonly used materials in construction.
Craftsman homes have compact interiors but expansive exteriors.
Built-in furniture is a huge advantage of craftsman-style houses.
That is why most of the Kansas residents prefer Craftsman residentials over other buildings.
Large fireplaces and rafters add grace to craftsman dwelling's interiors.
7. Cottage
Cottages are cozy and convenient to live in. They can be one or two or more stories.
While exteriors are asymmetrical in nature, interiors have intricate details like chimneys with intricate stonework or decorative bricks.
Steep roofs and cross gables are commonly found in the exteriors of these cottages.
Stucco and stone are two commonly used raw materials in these dwellings.
Entryways are either half-rounded or arched. Rooms are irregularly shaped and not uniformly designed.
These dwellings have small porches in the front.
8. Pueblo revival
Pueblo Revival homes are one of the ancient housing systems local to Kansas state.
Pueblo Revival homes are inspired by the Spanish housing system.
The exteriors are carefully carved with smooth finishing. Blockish forms create eye-catching designs on their own.
Mortar, stucco, and concrete are the most commonly used construction material.
Wood is used for doors, beams, and porches. Roofs of Pueblo revival homes are flat but projected wooden beams.
They have thick walls that act as insulators against extreme climatic conditions.
Spacious courtyards are a hard element to find in contemporary-style residences but they are an intrinsic part of Pueblo revival homes.
9. Spanish
The Spanish housing system is an inclusive architectural style with different elements incorporated into it.
These dwellings use stone, stucco, and adobe for building purposes.
Just like Pueblo revival homes, Spanish houses are smooth in appearance.
Their roofs are mostly flat with steep slopes at the end. Red tiles are commonly used for roofs.
The exteriors of these houses are painted with humble colors.
Arched porches are another exterior feature worth a mention.
The windows for these dwellings are small and open to let an ample amount of sunlight inside the home.
The windows have wooden shutters. Large interior courtyards are a sight to behold in Spanish dwellings.
Colorful tiles with arched doors and windows make these homes easily distinguishable from the rest.
10. Tudor
Tudor residential style is quite popular in Northern America.
You can find abundant of them on Kansas streets.
Tudor residential dwellings are widely recognized for their multiple gabled roofs that are steeply pitched with ornamented half-timbering.
Overhanging eaves make the entire style even more beautiful.
Brick, wood, stone, and stucco are other commonly used materials in the construction in addition to concrete and slate.
Brown, white, and cream are common color tones used in Tudor-style houses.
Tudor-style homes too have arched wooden entrance doorways with massive stone chimneys positioned in the interiors.
Windows are grouped into two, three, or even four.
Tudor homes mostly emphasize the interior place in contrast to other style homes that focus on exteriors.
Kansas State Overview
Kansas is a US state located in the Midwestern regions of the country. The state is known for its agricultural production, large plains, wheat fields, and museums. In terms of area, Kansas is 15th largest and 30th most populous US state.
Humans first arrived in the region in approx. 7,000BC. During that time, gigantic mammals like mammoths, camels, and horses were present in the region.
Those people hunted and relied on those animals. Hunting was done on such a large scale that those species soon got extinct. Agriculture started in the region around 3000 years ago.
Spanish explorer "Francisco Vazquez de Coronado", was the first European to explore the region. He also interacted with many Native tribes. Later, Spain and France, both had claims on the region but there was no military presence nor any settlement came to form any of the sides.
After France got defeated in the "Seven Years War", all the French regions in America were ceded by the United States in the "Louisiana Purchase" which include modern-day Kansas.
Kansas afterward became a US territory. Countless conflicts occurred in the state such as conflicts with the Natives, removal of Natives, and most notably the "American Civil War".
Kansas was finally granted statehood on 29 January 1861 and became 34th US state. Also, during the periods of World War 1 and World War 2, thousands of Kansas residents enlisted for the war or participated in the war efforts.
The geography and topography of the state feature countless features and advantages. Main features include the "Great Plains", rivers, Rocky Mountains, fertile plains, and forests.
Bordering states of Kansas include Calorado towards the West, Nebraska towards the North, Oklahoma towards the South, while Missouri lies towards its East.
There are also several parks, trails and historic sites that are protected by the US National Park Service.
The economy of Kansas is diversified and main economic sectors include agriculture, services, industries, manufacturing, mining, and finance. Agriculture is done on large-scale and around 90% of the state's land is being used for agriculture.
Main agricultural outputs include cattle, wheat, sorghum, soybeans, cotton, hogs, corn, and salt. In terms of industries, aerospace industries are leading in the state with some of the major aerospace giants Bombardier, Spirit AeroSystems, and Textron Aviation.
Boeing ended its operations in the state in 2013. Petroleum products like oil and gas are also produced in a large amount in the state.
English is the primary language of the state followed by Spanish. In terms of religion, Protestant (a Christianity sect) is the largest religion of the state.
Serval other sects of Christianity are also present. Other minority religions include Islam, Jews, Buddhists, and Hindus.
Key Points of Kansas State
Kansas State Capital City: Topeka
Area 213,099 km²
Congressional Districts4
Population 2.913 million(2017 est)
Language English
Main Cropswheat, sorghum, soybeans, cotton, hogs, corn, and salt
State Bird Western meadowlark
State Animal American Buffalo
State Flower Wild Sunflower
State Tree Populus sect. Aigeiros
Popular Rivers Missouri River, Arkansas River, Smoky Hill River, Blue River, Marmaton River, Little Blue River, Marais des Cygnes River
Spiritual Places Hindu Temple & Cultural Center, Village Presbyterian Church, New Life Community Church, Church of Scientology of Kansas City, First Church of the Nazarene
Important Cities Wichita city, Overland Park city, Kansas City city, Topeka city, Olathe city, Lawrence city, Shawnee city, Manhattan city Lenexa city, Salina city, Hutchinson city, Leavenworth city, Leawood city
Border States Nebraska, Missouri, Oklahoma and Colorado
Tourist Attractions Tallgrass Prairie National Preserve, Overland Park Arboretum & Botanical Gardens, Botanica Garden of Wichita, Sedgwick County Zoo, Monument Rocks, The Keeper of the Plains, Exploration Place, Old Cowtown Museum, Wilson Lake, Cosmosphere, Clinton Lake, Clinton State Park, Milford Lake, Strataca, Perry Lake, tuutle Creek Lake
Kansas Flag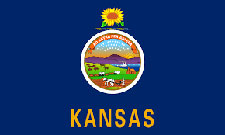 Kansas Location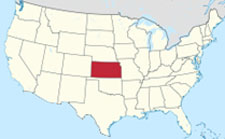 Desktop Wallpaper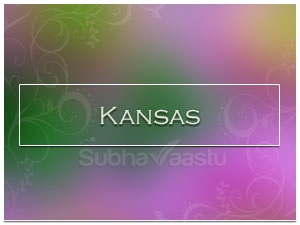 Mobile Wallpaper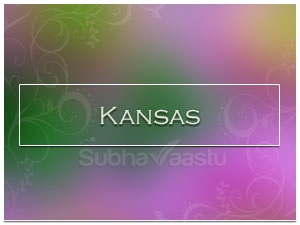 Vastu Testimonials Delivered By Respected Residents
Dear Suresh, I am pleased to inform you that like the way you provided consultation for my home and explained to me all the changes required inside and outside home. I really appreciate the diagrams that you prepared for my home with pictures and arrows showing the changes need to be done. Above all, you explained very well the reasons behind changes you recommended for my home with great clarity and sense of humor. No doubt in my mind, you are the best Vastu expert, I really appreciate your dedication by building and maintaining a very informative website that is helping thousands of people across the globe. Also, I sensed when I talk to you and when I was dealing with you, you follow honesty and integrity and you have a sincere desire to help others - Kotesware Rao - Dallas - USA
We are tech professionals and working in USA. After a year long search we brought the house. After buying the house I started looking for consultant who can help me evaluating the house. I came across Subhavaastu website which has lot of information. I contacted Mr.Suresh and requested him to help with our house vastu. It has been an incredible delight working with him.. He is very detailed oriented person and never compromises with his work. I am typically not interested to deliver the reviews. But after working with Mr. Suresh I decided to share my experience. Mr. Suresh has great expertise in providing vastu consultation to USA property. He is always available through email and phone l to answer questions. I am writing this review hoping it will help other people like me who lives in abroad. Please take advise before buying the house. I highly recommend Mr. Suresh as he has great experience with structure of USA properties and also he provides genuine consultation. I really appreciate Mr. Suresh's help in evaluating our house - Padma - Boston - USA
"I contacted Sureshji to consult on our current home. He was spot on in identifying vastu dosha in regards to the problems we were having. He suggested remedies but we are still looking for a new house. Since then I have been in touch with him for finding a right home for us. He is very sincere and truly wishes better lives for everyone. He doesn't compromise with quality and is always responsive to queries. He recommends solutions as per location as Vastu rules differ for each country. He is greatly contributing to the society with his knowledge of Vastu and dedication towards his work. Keep up the good work Sureshji and wish you success and happiness!" - Megha - Virginia - USA
I have consulted Suresh Garu during December 2014 during the process of buying a house in Texas, USA. I have occupied the house for one year now, and feel like dropping a review regarding my experience during the entire process. I am very much satisfied with the kind of service I received from him. He is very knowledgeable and I was often stunned by his detailed analysis during the course of my interaction with him. He was very much accessible over phone (perhaps more than 10 times for one house plan!) and the price is very much reasonable especially compared with the cost of the house. I noticed his burning desire to help me in making informed decisions on certain things. I have seen some people pretending to know this subject and misguiding those who come for help by saying only what we want to hear. SubhaVaastu is definitely not that one. Finally, I am strong believer of leaving certain things to experts in those subjects. I have been in US for more than 13 years and have seen people doing their own corrections (by reading website articles) trying to save few dollars. Please don't do that. You would end up in causing more damage. I highly recommend you to engage SubhaVaastu in your next project - Satish - Dallas - TX - USA
Inspirational Quotations
"There are three things in the make-up of man. There is a Body, there is the mind and there is the soul." - Swami Vivekananda.
---
---
"Great Personalities speak about thoughts. 'Average Person' talk about occassions. 'Narrow Minded' gossip about others." ― Eleanor Roosevelt . . . Let you question yourself, "Who You Are, either 'Great Personality', 'Average Person' or 'Narrow Minded' ?
Joke Of the Day
"A book was released and the cover name is "How to change your WIFE", and within ONE week, "25 MILLION" copies were sold. The publishers found a mistake in the title, actually, it should be "How to change your LIFE", when publishers corrected and released the new book into the market. The first month's sales were 3 copies".
Follow us on Social Media