Details

This Page Hits:327189
Vastu Pooja Room | House Pooja Mandir | Pooja Gruham | Temple Vastu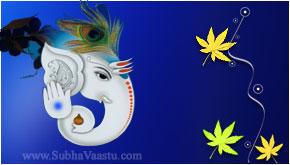 How to place God at pooja room or in the home temple, some text in this link may have such information which may be useful for the daily prayer people, further our request is, is your pooja room is expertly designed, please do send photos to us, many residents will be benefited with your photos.
Upload Your Pooja Room Photos
"MaanavaSeve Madhava Seva". Serving humanity is equals to serving God. Requesting you send your pooja room photos. We will publish them on our website, you may also write a note along with your photos. Your name stands lifelong here. Send all of your pooja photos to This email address is being protected from spambots. You need JavaScript enabled to view it.. Thanks in Advance.
Vasthu Pooja Room | Northeast Temple Mandir:
Generally, everybody is having a doubt that the Pujagriham should be at Northeast corner, the same was being informed several times by our elders, what is the logic behind it. We tried our level best to clarify our elder's thoughts if we did not disclose our elder's ideas many may do mistakes.
Let us discuss the importance of the Northeast (NE) corner. Ask elders regarding room construction towards Northeast (NE) corner either for reading purpose or dining hall, immediately their answer will be "No", they insisted us to make Northeast room as the Pooja room only.
What are those conditions, let us discuss one after another with images help.
Many Vastu Consultants has different opinions on this science. Because everybody did not come through the process. So this confusion or different opinions may be common.
When we discussed with one vastu consultant in Ahmedabad, he stated that Southwest facing house vastu may not be suitable for Northeast pooja room. We surprised by hearing his statement.
We argued for a considerable time, finally, he accepts facing is not belongs to placing the Pooja room. We respect people who done practicals and experiments on this science.
We never condemn anyone's statements, if it's useful for the public and society, we will also thoroughly observing and start experiments and all is well, then we will publish here.
Northeast Corner Pooja Room
Here Pooja room constructed towards (NE) corner in the house, shown with red color, generally we never suggest anybody to construct pooja room at Northeast corner, but most of our elders clearly stated that we have to construct Puja room at NE only, we honestly salute their trustful, worthy recommendation, their views are correct to follow, before confirming their good thoughts, recommendations, let check our research note based on present days requirement changes. Now, this is the right place to explain our elders' views furthermore our ideas about the Northeast corner.
The NE corner is sensitive, delicate and it can't bear heavyweights, that is why residents have to turn over more importance on this NE corner, one should not keep heavyweights at this NE corner.
In the name of Pooja room one should not particularly construct rooms at this NE corner, then why our elders informed us to construct the Puja room at NE, we did our best to explain the information in this Northeast Vastu pooja room link, we never protest elders recommendations, but we thought to express their exact ideas with recommendations here.
Which Location Is The Best For Pooja Room
Generally, our elders suggested constructing pooja room at the Northeast quadrant of the home. Indeed, the northeast is a good place for pooja room, but there are some principles that need to be alert when planning for the pooja room towards the Northeast. Read below for more info.
Northern Northeast Extended Pooja Room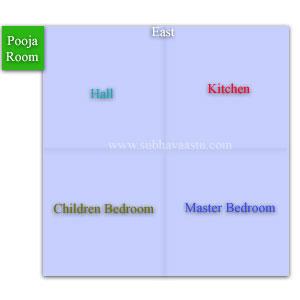 In continuation of the above narration we are providing information one by one in this link, if we check all the images with content, slowly we may understand the research points. Without logic, there is no science works on any form. Here is also found logic in this type of construction, after observing many times then we may easily understand about our elder's concept more or less our research in this website, in this image Gods room constructed towards Northeast-north, this is not wrong but also perfectly right choice to follow.
Previously what we told here, NE puja room is not good, but here what we are saying, hope you understand the logic in this image and above image. Check the placement of the Pooja room in this image further in the above image.
Here God's prayer room went towards Northeast-north, it is not constructed exactly at NE, this NE is said to be the extension, this is the right choice of selection.
Extension towards NE is always good, but there is some limitation, that one should not cross. For example, if there is the main door towards East to home, at that moment, residents require to extend NNE room, then the East main entrance door will become Southeast-east door, that is why without experts opinion one should not take any decision.
Some residents may do corrections to their properties by having the bookish knowledge or based on websites information, for them this small incidence is the best example not to take any individual decision.
If so they may face many severe consequences, if their correction is good then no problem, everything went good, otherwise. The expert vastu specialist payment is not huge when compared with the mistakes, by knowing these simple tips one should not take their own choice of decisions.
Exact Northeast Extended Pooja Room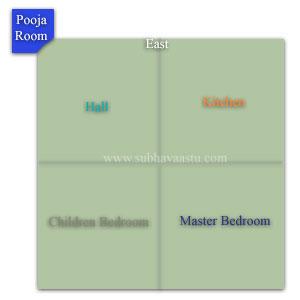 Residents should reach this pooja room from inside only, not from outside, if there is no passage from inside that is also wrong. NE corner is extended, so here also you may happily construct the pooja room. This is very simple logic. Extension and that to NE corner, it's auspicious place. In this house, the extension is exactly towards the Northeast corner. This is excellent.
Eastern Northeast Extended Pooja Room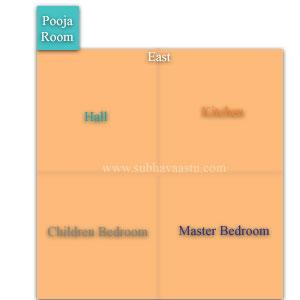 In the above image the extension is towards Northeast-East direction, this is also a good development, at this moment you can plan for pooja room at this portion.
Inside Northeast Pooja Room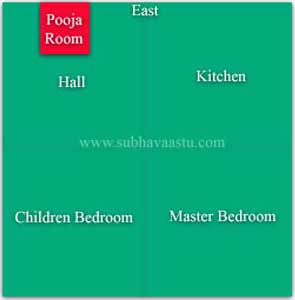 In the above image somebody planned to the placement of pooja room at East direction towards the Northeast corner, but this is not good. Why ? ..in the above home the Northeast portion is disturbed in the name of pooja room. Already we discussed this Northeast portion and disturbance of Northeast portion. But our elders say that we have to construct the pooja room only at NE corner, now check once again, then you will get more information on this issue. Now we are discussing why our elders say that "POOJA ROOM SHOULD BE AT NORTHEAST" the reason is very simple, now we are again discussing this issue with images.
Virtual Power Generation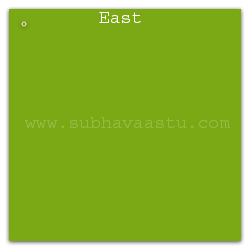 For the next generations security and bright future our elders framed some rules and principles, out of them, Vastu Shastra is also one subject. In this subject, they have directly clarified about the Northeast corner. In India, many superstitious are being built-up. For example; Sneezing at the time of starting is considered inauspicious; to sit for a while and then to proceed is the usual advice. If a cat crosses over our way or a window comes across, it is taken as a bad sign.
Such blind beliefs are ruling us. In foreign countries, cats are domestic pets; some countries, cats-cross is considered a good sign. We can't judge them. Blind faiths are faiths; meaning foolishness other words. Where people are illiterate, such as superstitious prosper.
Our country has many such beliefs. Our ancients, shronded some ideas in such beliefs; left side causing burdens the heart, injuring it. Instead of telling the direct truth, they clothe it in prohibitive beliefs.
In olden days, neither doctors nor right information were available; hence, to have a comfortable life, beliefs were built-up. They were right then; now time very much changed. Physicians or Medical Shop were scarce; hence sneezing sign of unhealthiness was considered a bad sign.
Such beliefs were in use as there was no other alternative – neither doctors nor shops nor chemists. For example, three in the company should not go; it is likely some bad things might have happened when there three moved out. This led to the belief that the company of three as bad.
When there is lack of scientific outlook, certain happenings turned into faiths.
Likewise our elders know the value of our health and wealth, instead of telling the Northeast power they informed us by saying of constructing pooja room at Northeast corner, to be frank from ancient time to till today maximum ratio of Vasthu followers are "Hindus", so after our bath generally all of Hindus are visited Pooja room and doing prayers to God, if the pooja room is situated at NE corner, then its compulsory for everybody to visit Northeast corner, that is the reason for placing the pooja room at NE corner. If everybody knows the value of Northeast corner our elders may not inform us NE corner pooja room.
Anyhow there is no compulsory for constructing the pooja room at NE corner. Now, this is computer era, for everything we need evidence.
The vision of direct NE from other parts of south or west or southwest or touching of NE is too auspicious for everybody in the house. So everybody must visit or pass through NE corner, If we place one door at NE cornered point, that will be the greatest alteration at the house as per vastu.
So all the steps (walk) has to reach the Northeast corner only. Everybody in the house has at least visit NE corner once in a day is auspicious.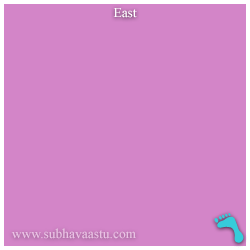 In this image the foot "step" is moving towards the Northeast corner, without any obstacle, it reaches the Northeast corner. This is called a successful walk at the house. In this house there is no obstruction at NE corner. While we construct any obstructed constructions at NE corners in the name of pooja room or any other way, what happens please observe the below image.
That is the reason our elders once again and several times clearly inform to us that before going to do any alteration its always better to consult one expert in their respective field, so that there is a chance to minimize the bad effects or to reduce the bad forces at our houses, but nowadays some people, unfortunately, taking the wrong decisions without consulting any expert in this Vaasthu field and making some alterations, and some more people are purchasing two or three Vastu Books, after reading those books they come to decide some alterations, but we should note the important thing is that in the books or in any website, the author will inform the subject upto his knowledge, he don't know your house situation.
Each and every house is not the same in construction type and style, every house may be in a different style of construction or method.
The expert will also visit your house before saying any alteration, or he has to check your house plan, video, different angles photos, if the expert visits your property he will definitely find out the problem at your house if already there is any of that kind.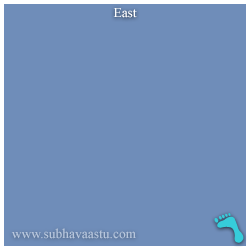 Have you observed all the above images, now you understood that something is disturbing at Northeast corner in the above images, whatever it may be (pooja room or any other construction) it will disturb our happy life. So it's not suggested that we should not construct the pooja room at Northeast corner. But in some House it will manageable, how it's possible. Please have a look on this below image. Vaastu is a wonderful science, for each and every word of our elders was nothing but golden words.
Might they did not inform to their next generations that "pooja room should be constructed at Northeast corner", instead of that, they may told like this and it has turned like so, what they told to their successors may be "god should be placed at Northeast corner", this may be the correct sentence, as if the god is at one corner or at one room or at one point, it will be generally clean and tidy.
Nobody will dare to put waste materials at God (pooja room) sitting place in the home, the main logic in this sentence is if the God has situated at a Northeast corner point, then all residents have to compulsory have Darshan of God at that Northeast corner, our elders knew about the NE corner value.
So we must have to plan accordingly, if the door has come into that point then definitely residents have to move from that door. "Northeast door is the clever alteration as per Vastu.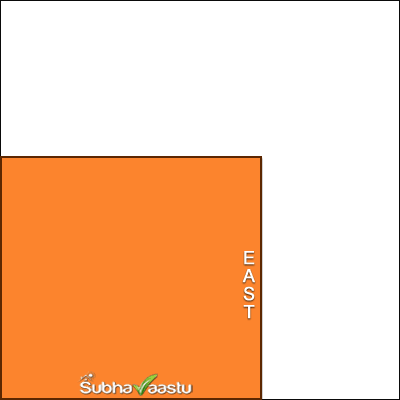 In this image first the steps (walks) are starts from southwest corner and they stop while pooja room is constructed at Northeast corner. After that the Northeast corner street focus is hitting the house, so the pooja room effect may not stop the steps, this image is only for your understanding. Now narration for this picture is:
In a house there is a pooja room at Northeast corner (previously we discussed that Northeast corner pooja room is not good), some times this pooja room at NE corner is not giving any problem to the residents, the answer for this is, if the house is having one Northeast street focus as shown in the above image, or a pond or big sump to this house at NE corner, or high mountain buildings at west or south directions etc, then the NE corner pooja room is not giving problem for this house.
Without pooja room you can happily place god at NE corner, which makes one shelf at Northeast cornered wall and place God Idols there, this is the excellent placement for God. Most of people thought that except Northeast corner there is no other corner or no such place is good for God at house.
This is not correct, there are several places for God at house. Except for Southwest corner, you can happily arrange placement for god at your house. Southwest corner is not good for the placement of God Idols.
Further, we have to discuss again on the top of the image that is one "red color marked" pooja room situated at East side in "green background". some times this will also give good results, how it's possible, we will discuss on this issue.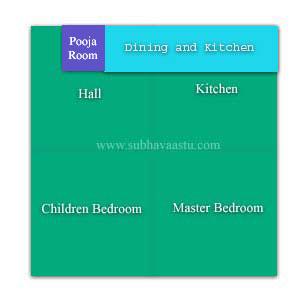 Vastu is a ocean, this is not a simple thought and easy science. As we discussed in the previous above para, this is the additional information on that issue. Northeast pooja room is not good, but here is also we discussed that the NE pooja room towards east side is also not good, but here its not giving any bad results, how it's possible, in the previous image the Northeast pooja room towards east side is alone, but here the pooja room comes with Kitchen and dining room. So this is not wrong. Please note that the west side should also be covered with the rooms, otherwise it will give bad results.
That is why in our website we strictly informed to everybody without taking the consultation of expert doesn't do any practical. Its always better to get right suggestions from a Vastu expert, if you approach the expert, he will guide you the right way.
Important Links to Visit
45 quality tips on East vastu homes, when residents looking to buy this direction links, then they may browse this link.
West Homes with vastu power, we may not believe but this is the fact that, when we construct West homes with vastu power then things will be most pleasant in the home.
Amazing benefits of North direction homes, what are all benefits of North direction, to know all of them, visit this page.
Simple ways to boost positive energies in South homes there may be several ways to boost positive energies, read all of them in this post.
Stunning 59 ideas of Northeast directional houses, this page has several images with ideas how to improve integrity and uprightness at home.
What are all do's and don'ts of Southeast homes, this page has such ideas how to get rid of negative impacts.
Complete list of remedies of Southwest facing residences, we tried our level best to provided several ideas with remedies in this page.
Total guidelines of Northwest dwellings, when planning to buy NW homes, try to check this page.
Which Portion is Good For Pooja Room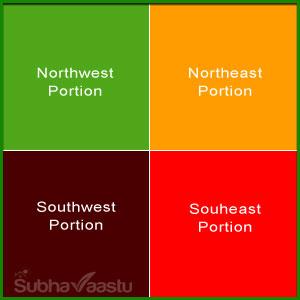 Just imagine there is 4 portions in a home, one is Northeast corner portion, the second one is Southeast corner portion, the third one is Southwest corner portion, the fourth one is the Northwest corner portion. Again we are making them into sub-divided into 16 parts for our easy understanding purpose. To get 16 parts in these 4 portions, make 4 parts of each directional portion so that we will get a total 16 blocks in the entire area.
16 Divisions and Pooja Room Explanation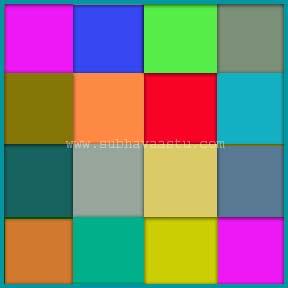 The above 4 portions of a home has been further divided into 16 portions. Each portion has its name, those names were also shown in the below image. Each portion has its name respectively. Please observe carefully and read the names of the portion twice, so no confusion arises when going through all the below images. Let us know if there is any mistake you found, it is highly appreciated if you informed such mistakes. This is our Contact Us Page.
16 Divisions and Their Names For Pooja Room Best Placement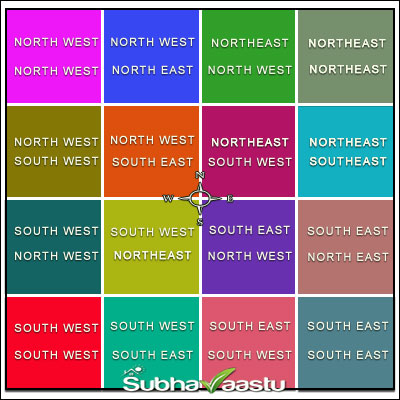 Please read the directions another one more time in this box, it ensures more memory on each portion box, for readers understanding we clearly published "NE-Northeast" it means Northeast of Northeast portion, "SE-Northeast" it means "Southeast of Northeast Portion", "SW-Northeast" it means "Southwest of Northeast Portion" and finally "NW-Northeast" it means "Northwest of Northeast Portion", if one may read twice then understanding will be easier, no confusion arises.
These are all Preliminary points in Vastu and important in selecting each portion for a specific room in the home for example "Pooja Room" "Bedroom", "kitchen" etc. Now we are discussing the placement of "pooja room portion" in the home. Please go through the below image for the right and wrong placements of the pooja room in the house.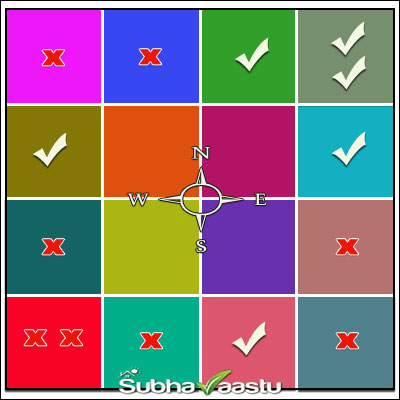 Here the "right mark" shown with white color represents correct placement of Pooja room and "wrong mark" shown with Red Color "X" represent wrong placement of Pooja room, in addition to that FYI these are the signs of "Yes" or "No". Step-by-step information was provided in this link for the Pooja room, because most of the Vastu Followers are found in Hindu Religion, so the majority percentage of Hindu religious people need to construct Pooja Room, for them all these basic information images helps in a better way.
Providing information is most important in any subject, we are doing such a job here. Please bless us to serve humankind for some more years. Readers may get a doubt that why the center portion kept vacant in this image, why it was not shown anything here either YES or NO for Pooja Room.
Generally, residents never construct Puja Mandir in the center of the home. If anybody needs to construct Temple in the center of the home, they may do it only with the expert's recommendation after showing the home.
The above information is a "small part" in regarding the pooja room, we have to learn more and more in this pooja room section, so please think once on this issue, only in this pooja room, particularly on one part of the house is taking this much amount of information, then what about the other parts of the house, House vastu , finally with surroundings vastu, that is why our elders say that "Vastu is an ocean". If you feel that we have attempted to serve something information here, then please inform this website to your friends. Thanks in advance, Have a Great Pleasant Nice Day.
Note the below Pooja room :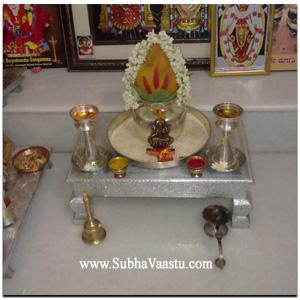 Check the above pooja room, here the residents have placed God photos on marble stone, this dais is towards West side they are standing on East side, now we are looking West here and Gods looking East. Here the dais construction is good. Observe the maintenance of pooja room here. How peaceful it is and how good attraction.
Observe the Kalasam at Pooja room, auspicious pooja methods.
Whenever enters into house, there is a pot with flowers are good. Water bowl with flowers. Check this image.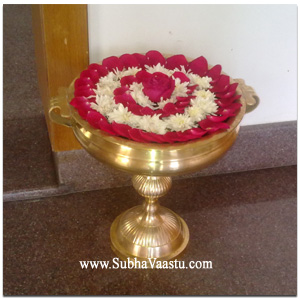 This method brings you some goodness to the house. Try to follow this method, if you are running any concern, like hotels, lodges, restaurants, Factory, office, shops etc, then try to follow this method. These are all attracting heavenly elements to the premises.
In some houses, there is no place for pooja room at that moment, try to follow this method of pooja shelf: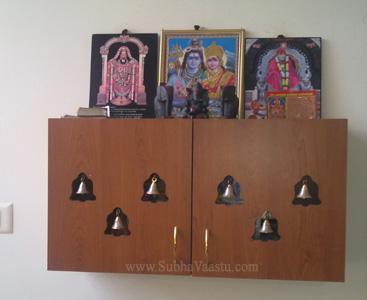 This is shelf made pooja rack. You may place God idols inside and do the pooja, this is best method if you don't have place for pooja room. Check the below image when we open this pooja room shelf.
Here is the Open position :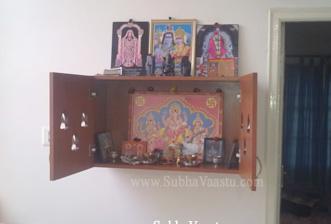 Now check the open position of pooja shelf. In some houses, there is no space or place available for pooja room, then this is the best method for pooja shelf.
Pay attention on some more different models on pooja shelves or rooms :
Some residents have the pooja room or shelves like this type, you may try like this. We are also recommending people to go with a wall mounted shelf as pooja place. Nowadays we don't have more space to provide pooja room if you are thinking about pooja room and no space for providing to it then you may try for this system/method. This is pure wood made with rosewood, one of the rich wood and costly one. Observe the below image when this room or shelf is in open mode.
Now observe in Open mode :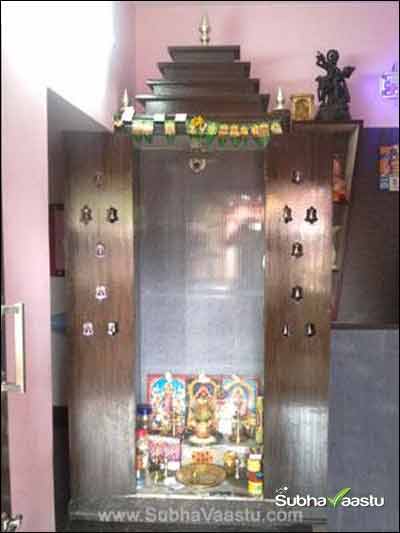 Now check the inside pooja room or shelf, we cannot say it is the pooja room or shelf, roof may be suitable to this model. No sitting space, but wide space for God Idols. Shortly we will submit some more pooja rooms for your kind information.
Can we put Yantras in Pooja Room
Here somebody put two yantras in their pooja room and doing pooja to them. No need to comment on which yantras they are, why they put two yantras etc. Our subject is whether keeping yantras at Pooja room is permitted or not. Yes, you may keep Yantras in pooja room and do pooja.
Pooja Mandir at Corner of the Room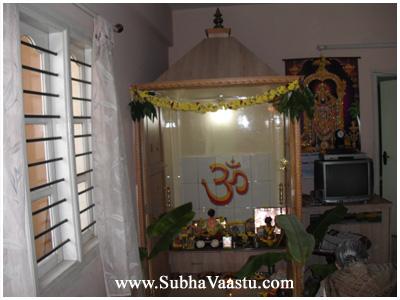 Here is one pooja room, it is very clear to check the "Mandahasam" or some may call as "Mandahasa". This is not structure, but its a God Shelve type, with this the room is not disturbed with any construction. This shows just like a wood partition, looks good furthermore brings spiritual development.
Pooja Shelf Placement in the Home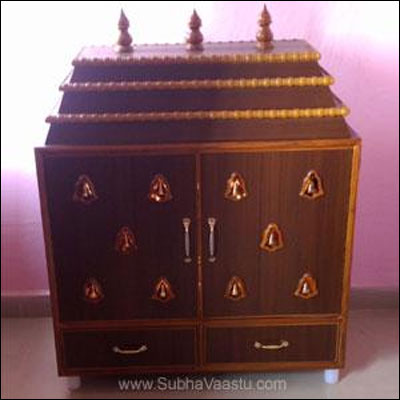 This method of keeping a wooden type box is good towards any direction and keep God Idols inside and do pooja.
Pooja Mandir Location at Puja Room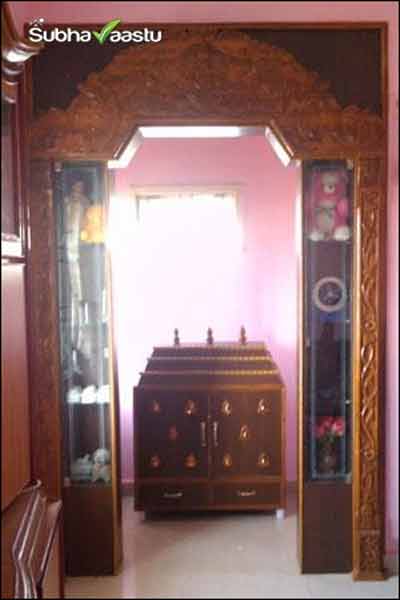 Have you checked the above image and this image, hope you got the point now.

If you are giving respect to God in your house, heavenly powers will bless you. Daily offer some prasadam to God who sits in your house. If there is no Prasadam, offer your routine daily food to him first and then only take it for consume, it is also Prasadam for you.

Chanting Om or any auspicious mantra keep the entire place a holy feeling structure. Try to arrange one chanting box in your mandir.

Regularly clean mandir, better to do cleaning the idols once in a week. Saturday is good for doing all these performances.

Respect your parents, respect God, respect your master finally supernatural powers will respects, blessed you for your happy future.

Offer some money or keep something in "Hundi" periodically finally one day utilize it for any temple development.

Annadanam (Free Food Serving) to needy at your house premises brings cheers in your life.
Please share your home pooja images with us, we will publish at our (your) website. Your images may be helpful for the visitors. Many may understand how to do the pooja or keep God in their mandir.
Pooja Room Window Vastu
Many residents asking about pooja room window locations as per vastu. Wherever the pooja room located in your home, residents can arrange windows towards East direction wall. Having a window at east direction improves the airflow to the pooja room and it multiplies the peace and dyan. While doing pooja, the circulation of air is too important. Air should not stagnate there. If so, the smoke come out from incense sticks will harm the health. Having an exact fan is also recommended to the pooja room if residents are more interested to use Doop and deep.
Having window towards West is also not creating any problem, if God idols facing towards East in the pooja room.
Do you have any pooja room models, please send to us, we will publish here, visitors will get more information, they will follow your style of pooja room. Your name will also be published here.
Dear Sir, I have moved into a flat, there is already a cupboard in the NE corner it is a bedroom. Can we convert half of it into a mini temple, if yes should it be on top, middle or lower portion? I am unable to seat on the floor due to a stiff back. There is no other place except the storeroom in the south, balcony in the north. Roop Krishen - Ahmadabad - Gujarat - India.
If you want to keep God idols in that cupboard, then the entire top should be free, the bottom may be used to keep any God Pooja items. You may keep God idols at your eyes parallel level cupboard shelf. 4 to 5 feet height is good. Somebody keeps at 6 feet height also according to their body structures.
Can we keep Pooja Mandir at Balcony:
Unfortunately, nowadays we don't have much available space to construct pooja room in our apartment flats, due to this we should invent someplace where we have seen an additional one for God. It's our fate now. God has given everything to us, but we don't have space to spare some location area to them. It's only because of the increase in population. If the balcony is free and not used for any cleaning utensil purposes then make some space here for pooja room, please note that the entire balcony area should be free, it should not be used for any cleaning purposes like washing clothes or cleaning utensils, etc. Also please observe if your upper floor is having any toilets or bathrooms on their balcony then don't plan pooja room here. If their balcony is kept only for sitting purposes then you may definitely go to make this place for temple room.
If you have such temples at the balcony, kindly send photos to us, we will publish them here. It may be useful for others. Service to humans is nothing but service to God.
Can We Place Puja Temple at Kitchen?
Now our homes became very smaller and smaller than before, most of us are accustomed to live in apartment flats, in this scenario, we may not provide a spacious room for pooja or god or prayer room. Though it's our bad luck but we have to search a good place to keep God's idols at an ideal place. We can keep God idols in Kitchen. Now many residents are following such a system, we don't have any other option. You may choose two places to keep Pooja mandir at Kitchen, one is Northeast corner and another one is Northwest corner in Southeast kitchen. These two are the ultimate standard places. We generally prefer to place God idols at the Northwest corner by making one puja mandir for Southeast kitchens.
Here somebody may have some doubts, some people are used to prepare non-vegetarian food at their kitchens, if we keep puja mandir in kitchen is there any problem?. We can't hide any facts before God, almighty knows everything. So you may place one door to this pooja mandir and prepare your non-vegetarian food. Door is not possible then you may used to keep one curtain to the pooja mandir. We cannot obstruct any body not to consuming non-vegetarian foods at their homes, many people are often to consume non-vegetarian foods at their homes. It's their interest to have such foods in their homes. Its their interest. Here please note that God always likes cleanliness. So one should conscientiousness in paying proper attention to make entire home with appropriate high cleaning, particularly in kitchen when puja mandir is placed in kitchen.
OM Description:
Om Represent Peace,
Om Produce Power,
Om Embody Sanctity,
Om Speaks Unity,
Om Stands for Strength,
Om Corresponds to Justice,
Om Assumes Answer,
Om interpret Internal Cleaning,
Om explains The Power of Non-violence,
Om Fights with Evil Forces,
Om States Shanthi,
Om Spreads Spirituality,
Om Lights Light,
Om Navigates Nation,
Om Directs Devotion,
Om Creates Concentration,
Om Responses Dharma,
Om Reflects Holiness,
Om Comments Mantra,
Om showers Success,
Om Stops Stress,
Om Addressing Dedication,
Om stands Omnipresent,
Om shows Omnipotent,
Om meaning omnipotence,
Om shadows omnipresence,
Resolution of OM is Solution,
Perhaps OM is everything,
Chant OM for Instant Results. . Om Om Om. Our elderly Indians' main wish is everybody has to enjoy peace in their life. The entire world should live in PEACE, try for effective efforts to make our entire world to become peaceful and happy.
---
Hello Sir, Can you please suggest a solution for pooja room. We had a pooja room in the bedroom on the second floor until now. We came to know the pooja room should be on the ground floor and in the northeast corner of the house. We have a room in ground floor we are using as a study in Northeast corner which we could change to Pooja room, there is just one problem on the top floor above this room will be our master bedroom bathroom coming right above the pooja room on the ground floor. My question is is it okay to have a bathroom over the pooja room on the ground floor? Thanks - Mohan - Ashburn - USA.
We have given an answer for this question in our website. As a short reply for this question, Pooja room in the bedroom is not recommended. No condition to keep Pooja room at ground floor or top floor, if accessibility is a trouble to the elders better to arrange pooja room at ground floor only if elders are not there in the home then you may plan Pooja room at either ground floor or top floor. The bathroom over the puja room is not good, please change the pooja room to some other place.
Dear Sir, Namaste, I need one suggestion from you. Ours is East facing house. We have Pooja room at East. In the pooja room, other than the person doing pooja, only 2 to 3 members can step inside. So, my father has made a window on the north wall (The living room we have ), so that other person can watch the pooja by standing near the window. Is it ok as per Vastu?, kindly advise - Archana - Bangalore.
Your father did not do any mistake there. Further, you need not worry about this window, indeed this is good actually. Wishing you all good luck.
Can I Construct Pooja Room Near Brahmasthan. Can I Place Idols Inside Pooja Room Towards East Direction?
Thank you, Mr. Narasimhan, Chennai. If a separate or individual or independent room at Brahmasthan may not be a good idea. It has to be attached to some other structure, otherwise, it may harm the Southwest breadwinner. As per our experience, an independent pooja room at Bramasthan is not a good idea.
Question From Mr. Manish Ji, Bangalore. Hello Team, I have already purchased an apartment, where one of the toilets is Sharing the wall with the kitchen and the toilet is exactly in the east direction. I am ok with removing that toilet completely and want to use that space as Pooja room, but would it be good to make Pooja room there because the apartment on the below floor would have their toilet. This means under Pooja room would be below the flat's toilet.
One of My Toilet Wall is Sharing With Kitchen Wall, Can I Make the Toilet Into Pooja Room
Toilet wall should not share with either pooja room wall or kitchen wall. This may enlarge negative vibrations at home. Further, don't convert that toilet into Puja room as your question already cleared that below floor residents still using that area as a toilet. Hence it is not recommended to convert the toilet into a pooja room. Please search other areas to arrange pooja room in your flat.
Can I Fix My Pooja Shelf at Southeast Wall Facing to Northwest
Your question expresses that your home is inclined. Try to arrange the pooja shelf at Northeast facing towards Southwest, if it is not possible then try to arrange to East wall facing towards West. Normally, arranging pooja shelf at Southeast is not recommended. If there is no accommodation besides this spot in your home, then "try" (keep one wooden plank at the back of the shelf) to keep facing towards West direction.
Vastu Testimonials Delivered By Respected Residents
Dear Suresh, I am pleased to inform you that like the way you provided consultation for my home and explained to me all the changes required inside and outside home. I really appreciate the diagrams that you prepared for my home with pictures and arrows showing the changes need to be done. Above all, you explained very well the reasons behind changes you recommended for my home with great clarity and sense of humor. No doubt in my mind, you are the best Vastu expert, I really appreciate your dedication by building and maintaining a very informative website that is helping thousands of people across the globe. Also, I sensed when I talk to you and when I was dealing with you, you follow honesty and integrity and you have a sincere desire to help others - Kotesware Rao - Dallas - USA
We are tech professionals and working in USA. After a year long search we brought the house. After buying the house I started looking for consultant who can help me evaluating the house. I came across Subhavaastu website which has lot of information. I contacted Mr.Suresh and requested him to help with our house vastu. It has been an incredible delight working with him.. He is very detailed oriented person and never compromises with his work. I am typically not interested to deliver the reviews. But after working with Mr. Suresh I decided to share my experience. Mr. Suresh has great expertise in providing vastu consultation to USA property. He is always available through email and phone l to answer questions. I am writing this review hoping it will help other people like me who lives in abroad. Please take advise before buying the house. I highly recommend Mr. Suresh as he has great experience with structure of USA properties and also he provides genuine consultation. I really appreciate Mr. Suresh's help in evaluating our house - Padma - Boston - USA
"I contacted Sureshji to consult on our current home. He was spot on in identifying vastu dosha in regards to the problems we were having. He suggested remedies but we are still looking for a new house. Since then I have been in touch with him for finding a right home for us. He is very sincere and truly wishes better lives for everyone. He doesn't compromise with quality and is always responsive to queries. He recommends solutions as per location as Vastu rules differ for each country. He is greatly contributing to the society with his knowledge of Vastu and dedication towards his work. Keep up the good work Sureshji and wish you success and happiness!" - Megha - Virginia - USA
I have consulted Suresh Garu during December 2014 during the process of buying a house in Texas, USA. I have occupied the house for one year now, and feel like dropping a review regarding my experience during the entire process. I am very much satisfied with the kind of service I received from him. He is very knowledgeable and I was often stunned by his detailed analysis during the course of my interaction with him. He was very much accessible over phone (perhaps more than 10 times for one house plan!) and the price is very much reasonable especially compared with the cost of the house. I noticed his burning desire to help me in making informed decisions on certain things. I have seen some people pretending to know this subject and misguiding those who come for help by saying only what we want to hear. SubhaVaastu is definitely not that one. Finally, I am strong believer of leaving certain things to experts in those subjects. I have been in US for more than 13 years and have seen people doing their own corrections (by reading website articles) trying to save few dollars. Please don't do that. You would end up in causing more damage. I highly recommend you to engage SubhaVaastu in your next project - Satish - Dallas - TX - USA
Inspirational Quotations
"There are three things in the make-up of man. There is a Body, there is the mind and there is the soul." - Swami Vivekananda.
---
---
"Great Personalities speak about thoughts. 'Average Person' talk about occassions. 'Narrow Minded' gossip about others." ― Eleanor Roosevelt . . . Let you question yourself, "Who You Are, either 'Great Personality', 'Average Person' or 'Narrow Minded' ?
Joke Of the Day
"A book was released and the cover name is "How to change your WIFE", and within ONE week, "25 MILLION" copies were sold. The publishers found a mistake in the title, actually, it should be "How to change your LIFE", when publishers corrected and released the new book into the market. The first month's sales were 3 copies".
Follow us on Social Media